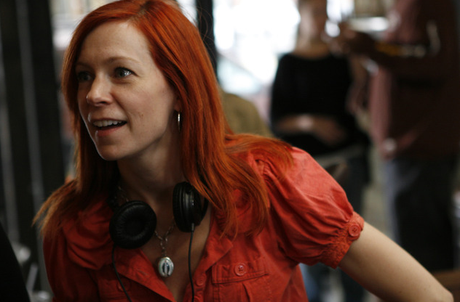 Fresh off its premiere at the Sundance Film Festival, Carrie Preston's (Arlene Fowler) film That's What She Said may be heading to a film festival near you! The film premiered at Sundance in January as part of its <=> Next category honoring upcoming film makers and now it is making the rounds at film festivals beginning later this month and into April. That's What She Said will be heading to New York, Atlanta, San Francisco, Nashville, Dallas, and Sarasota.
Atlanta Film Festival

7PM

Friday, March 30th

Landmark Theatres Midtown Art Cinema

931 Monroe Dr.

Atlanta, GA

http://www.atlantafilmfestival.com/

Soho International Film Festival

Saturday, April 14th

Red Carpet 6-7 PM

Screening 7:00 PM

New York City's Sunshine Cinemas

143 East Houston Street.

San Francisco Women's Film Festival

CLOSING NIGHT FILM

7:30 PM

Sunday, April 15th

The Roxie Theater

3117 16th Street  San Francisco, CA

http://www.womensfilminstitute.com/sf-womens-film-festival/

Sarasota Film Festival

Wednesday, April 18, 8:30 PM

Thursday, April 19, 3:45 PM

http://www.sarasotafilmfestival.com/

Nashville Film Festival

Saturday, April 21st

7:45 PM

http://www.nashvillefilmfestival.org/

USA Film Festival

Dallas, TX

Saturday April 28th

7PM
To learn more about movie, visit its website here. Will you be seeing That's What She Said? Tell me in the comments below!
Source: That's What She Said Movie.com- "Home"
Image Credit: Salt Lake City Tribune