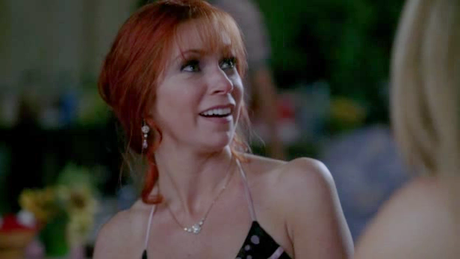 Carrie Preston (Arlene Fowler) has one more thing to be proud of this year. Her latest directorial effort, "That's What She Said" will have its world premiere at the Sundance Film Festival!
"That's What She Said" will be a part of Next <=> category of the festival which is described as: "a selection of pure, bold works by promising filmmakers distinguished by an innovative, forward-thinking approach to storytelling."
The film's synopsis is described below:
"Armed with nothing but their addictions and lots of personal baggage, two best friends and a mysterious young interloper battle a series of misadventures on their quest for love in New York City. "
There has been no word on when the premiere will be but when that information is released we will post about it.
The 2012 Sundance Film Festival will be held January 19-29, 2011 in Park City, UT. It was founded by actor Robert Redford.
For more information visit their website here.
Congratulations Carrie!
Source: Sundance.org- "2012 Sundance Film Festival Announces Films in Spotlight, Park City at Midnight, Next <=> and New Frontier."
Image Credit: HBO, Inc.