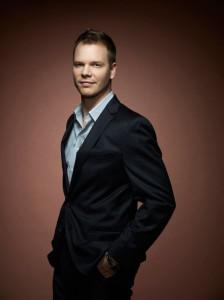 True Blood's Jim Parrack (Hoyt Fortenberry) has a new film coming up entitled 'Sal' which he made with close friend James Franco.  The movie, about the final hours of actor Sal Mineo, will screen at the Austin Film Festival on October 23rd at 12:00pm at the Paramount Theater.
James Franco writes and directs this chronicle of the final hours of actor Sal Mineo, the teen star of REBEL WITHOUT A CAUSE whose career began to fade before his life was cut tragically short. The film is not a traditional biopic; rather, it takes the viewer on an intimate journey through the very last day of Mineo's life. On February 12, 1976, Mineo was on the verge of returning to the limelight after years of heartbreaking setbacks. He was set to direct his first feature film and was only days away from opening in a critically-acclaimed play in San Francisco. However, this promising new future was erased by a lone attacker and a senseless crime. In Sal, the audience experiences a bright young man's highs and lows, orchestrated by the glimmer of celebrity and the cruel truths of the film industry.
Parrack will be playing Keir Dullea and while Franco is confirmed to be attending the festival, there is no word on whether Parrack will be attending as well.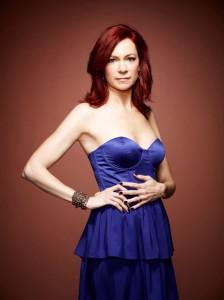 True Blood is definitely being represented at the festival because Carrie Preston's (Arlene Fowler) film 'Sironia' will also be showing.  Preston's film will be showing on October 21st at 9:30pm and October 26th at 6:00pm at the Rollins Theater. 
Real life singer-songwriter and co-writer Wes Cunningham portrays Thomas, a man who has been chewed up and spit out by the Hollywood music machine. A once ambitious musician, he impulsively moves with his pregnant wife to a small town called Sironia, Texas in search of authenticity and purpose in his life. While there, he gladly joins the ranks of the locals including his brother-in-law and Texas socialite sister-in-law. As time passes, he grows more and more frustrated with his life, sinking further and further into failure. Denying the help from the people of Sironia, including his close friends and loving family, he slips into alcoholism and despair only to be saved by his own music.
Below is a trailer for 'Sironia' where you will get a peak at the film and Preston's character.
To purchase tickets for the Austin Film Festival click here.  Be sure to let us know in the comment section if you attend and how the movies are!
Source:  austin360.com – James Franco Coming to Austin Film Festival
Photo Credit: HBO, Inc.