Having a TEFL certification opens up an entire world of possibilities. But deciding between an ESL teaching job in rural South America, or one in the urban jungles of South-East Asia can be a difficult choice. Each region, country, and city has its own benefits to offer you during your time teaching abroad. There are certain places, though, that have a particular draw. Whether it is because of fantastic opportunities to save money, or a fascinating experience being immersed in a unique local culture, these to places to teach English all have something unique to offer.
South Korea
Why it's the best: Saving money, great job benefits.
South Korea maintains its reputation as one of the best places in the world to teach English. The fact that jobs there are arranged through the government means that you have little to worry about in terms of not getting paid on time or having legal issues with the school. South Korea's salaries and benefits are excellent, and include flight reimbursements, and housing assistance. Because of the support given to teachers, as well as the ability to save, South Korea is a top destination for first-time English teachers.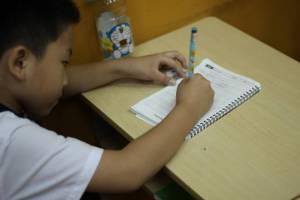 Taiwan
Why it's the best: High standard of living, good work/life balance, and lots of opportunities to save money and travel.
Taiwan has been coming more and more into the international spotlight lately. In short, if you decide to teach English in Taiwan, you'll find yourself with a fantastic opportunity that affords a low cost of living and opportunities to save money. As a country that combines traditional Chinese culture with large, modern cities, the small island of Taiwan makes a fantastic place to call home. It's easy to adjust to, with a very high standard of living and a thriving expat community. While you won't save as much as you can in South Korea or Japan, a typical teaching wage in Taiwan will allow you to live very comfortably and still put something in the bank each month. Taiwan has a good balance between work and free time, making it easy to spend time traveling Taiwan's mountains, pursuing an interest in art of music, or just having fun in some of Asia's hippest clubs.
Czech Republic
Why it's the best: Culture, and proximity to other European destinations.
ESL teaching jobs in Europe aren't easy to come by, especially for non-EU citizens. One major exception is the Czech Republic. This is one of the easiest European countries for non-EU citizens to arrange a work visa. Wages are decent, but you won't be banking a lot of money each month. The proximity to the cultural mecca of Prague, as well as to other Eastern European destinations makes it well worth teaching in the Czech Republic.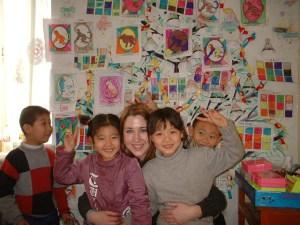 China
Why it's the best: Exposure to Chinese culture, opportunity to save money, and lots of travel opportunities.
You won't make a ton of money teaching in China, but there are definitely high paying positions in China for teachers with a year or two of formal teaching experience. China's wages and bonuses have become much more competitive in the past few years. Qualified teachers are often offered flight reimbursements, and a housing stipend, in addition to a wage that will allow you to save each month. In a country as large as China, you have a huge variety of options for teaching. Large cities like Beijing and Shanghai offer access to nightlife, higher wages, and a larger expat community, while smaller towns and countryside offer the chance for a once-in-a-lifetime immersion into Chinese culture and language, as well as some of the most beautiful scenery on the planet.
Japan
Why it's the best: Saving money, exposure to culture
Japan has long been a hot spot for ESL teachers. And although the cost of living is notoriously high, wages are also high. This means that, with a little financial responsibility, you can walk away with a good bit in the bank. Living in the midst of one of the oldest cultures and some of the most modern cities in the world makes for an interesting mix.
It also doesn't hurt that Japan is one of the main travel hubs throughout Asia—and the rest of the world—making it the perfect base for teachers interested in traveling through Asia.
Mexico
Why it's the best: Easy to get to, lots of jobs, and lots of travel opportunities
The thought of teaching abroad often conjures up images of exotic destinations in Asia or South America, but jobs can be found without even leaving North America. Mexico has teaching jobs all throughout the country. The wages are enough to live comfortably on, while enjoying Mexico's sun, beaches, and culture.
Another benefit of teaching English in Mexico is that, at least for most North Americans, it's much closer than destinations in Asia, Europe, or South America. Flying half-way around the world to a completely unfamiliar country for a job can be difficult—financially and emotionally. Mexico lets you have a teaching adventure while still staying fairly close to home.
Each of the places on this list offer different benefits to an English teacher. They all have a few things in common, though: they all make for safe, fun, and unforgettable teaching experiences.