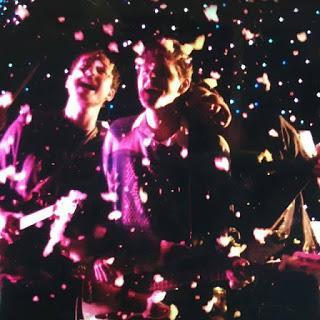 Bless the day indie rock foursome, The Active Set were bored with all the uninspired christmas covers and decided to create something spirited, shiny - and charmingly christmassy (kind of)! Though born in 2012, the band's festive and funny pop-carol is as appealing and peppy in sound as ever, and has graced various christmas playlists around the globe by now. Of course this year is no exception: Saturday afternoon 'Making Out (Is The Best Part Of Christmas)' has been played on Dr.Bones' music show, tuesday evening it's been part of the carmina suavia christmas special on Radio Kaos Caribou (RKC), shining in all its playfully vibrant and catchy compositional brightness.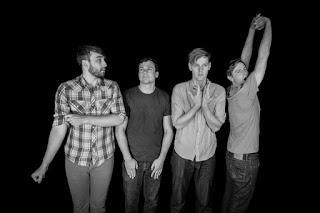 Today - as time with the family is spent, as feasts are prepared and gifts are exchanged - carpe carmina has a gleeful present for you all; thanks to the efforts of the Active Set's very own Matthew Stolarz, it's our pleasure to present an exclusive intimate and delightful rendition of above mentioned christmas original. And what an adorably quirky and charismatic one it is!




While the witty indie-rock outfit has seen some line-up changes (current members are Matthew Stolarz on guitar, also contributing vocals, Francis Ramsden on guitar, Gabriel Grinta on drums and Alen Racedo on bass) ever since forming, released 2 EPs and an album as well as various singles ('Run', 'Making Out (Is The Best Part Of Christmas)'), their music has neither lost its quality nor charm: vivacious and moody instrumentals, brightly haunting synth twists, brisk vocals and intelligent prose make listening to the Active Set's sound a joyful and exhilarating musical ride (and that not only on christmas)! Being back in the studio to record new songs, what more reasons do you need to watch out for these museful and amusing LA rockers in 2016? Exactly ...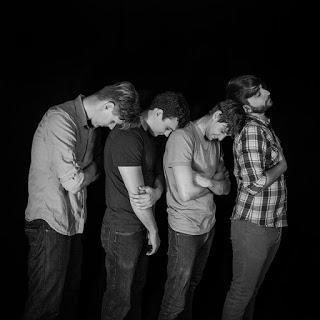 Reach out & listen to The Active Set on ...
.. twitter ...
.. facebook ...
.. the band's official website ...
.. soundcloud ...
.. bandcamp ...
Buy 'Making Out (Is The Best Part Of Christmas)' now (the proceeds will partly go to a charity project that gives at-risk youth in LA the chance to get musical training. Read about Harmony Project here).
Watch the official music video for 'Making Out (Is The Best Part Of Christmas)' here.  Treat yourself to some The Active Set merchandise this christmas, ranging from buttons, to stickers and shirts, and don't forget to stock up with their discography (album '11', debut EP 'The Active Set' and follow-up EP 'Lights').