Renowned tour guide and heritage maven Carlos Celdran transposes his acclaimed and long-running "Livin' La Vida Imelda" walking tour/performance into a special theatrical performance at the Silverlens Gallery, Makati City, on February 23-24, March 1-3 and March 8-10, 2012, all at 8 p.m.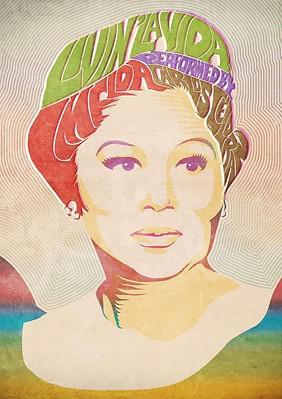 From ClickTheCity.com: Since 2004, performance artist and cultural activist Carlos Celdran has been performing his multimedia 1970's Philippine history and disco themed "Livin' La Vida Imelda" tour/ performance at the Cultural Center of the Philippines Complex.
His performance explores issues of Cold-War geopolitics, the global influence of Hollywood, Philippine Post-colonial cultural identity and its constructs, the ideals of democracy in developing nations, and the creation of what Celdran likes to call "state-sanctioned arts and culture".
This gossipy performance is framed by the biography of the Philippine's flamboyant former first lady Imelda Marcos and set to disco music.
In lieu of the setting provided by Mrs. Marcos' commissioned architecture, Celdran will be using handmade visual guides, multi-media and selected artworks among the Silverlens/SLab collection as a jumping point for the "Livin' La Vida Imelda" narrative. This is the second time Celdran has transposed the performance to a gallery setting. "Livin' La Vida Imelda--The Performance" premiered in 2011 at Twist Gallery in Toronto, Canada.
All shows start promptly at 8 p.m. and will be held at Silverlens Lab gallery located at the 2/F YMC Building II, 2320 Don Chino Roces Extension (formerly Pasong Tamo Extension), Makati City. Regular tickets sell for P800 while student tickets sell for P400. The performance runs one hour and 40 minutes long with a 15-minute intermission.
For tickets and details, call 8160044 (office hours) or text 0917-5874011.