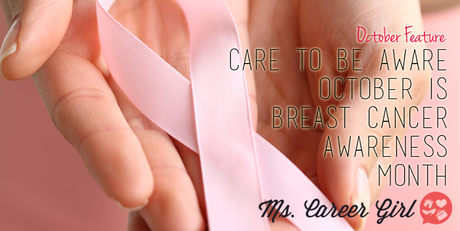 People are no longer strangers to Breast Cancer, so why do we still celebrate this month? It's because despite knowing about it, many women are still living apathetic to the possibility of it happening to them. This month is not just a call to the public, this should be a reminder to yourself.
The truth of the matter is that it can happen to anyone, especially if exposed to the factors that increase the risk to it. I am not one to preach, honestly. I am only beginning to really adopt a healthy lifestyle, and for many years I have fallen victim to a very unhealthy lifestyle throughout my career girl journey. As career girls, it is hard to keep track of our health habits, and sometimes (or a lot of times) we cave into bad habits. Whether it is  binge session or a stick of cigarette – we tend to forget that these little things pile up and can come back to haunt us later on.
I think this month pushes awareness, not just to the general public, but to our own selves. This is the month to start checking your lifestyle and your habits, and see if you are doing everything that you can to prevent a future struggle with this disease. Have you had yourself checked? Do you know your family history? Are you living a healthy lifestyle? This is the time to know and check yourself. Do whatever you can to prevent breast cancer, and do it now.
Showing your support to the people that are battling or have battled this disease should be done all year round, but on this month in particular, make them feel extra special. There is so much beauty and strength that can be drawn from these people. Their brave struggle is something that has to be recognized and admired. Make sure they know that you are there for them.
Breast cancer statistics say that about 1 in 8 U.S. women (about 12%) will develop invasive breast cancer over the course of her lifetime. This is an alarming number, and it can happen to anyone among our family and friends. It can happen to us. Vigilance is crucial, and supporting each other by influencing each other's lifestyles to be healthier and more informed is key to prevention.
In the spirit of supporting this month's cause, we have come up with our favorite inspiring celebrity quotes on Breast Cancer Awareness for you to share with your family and friends.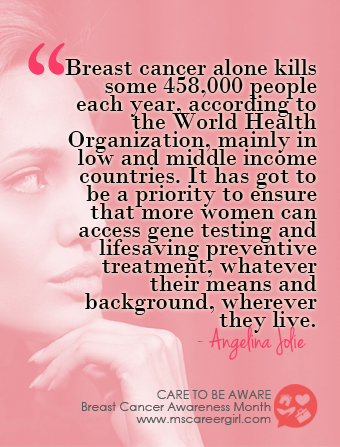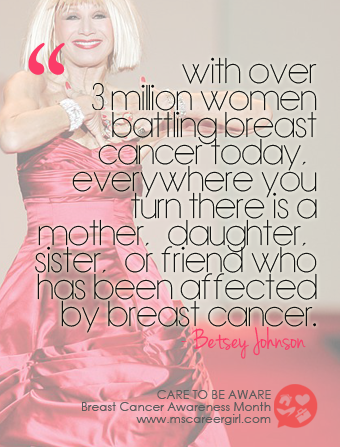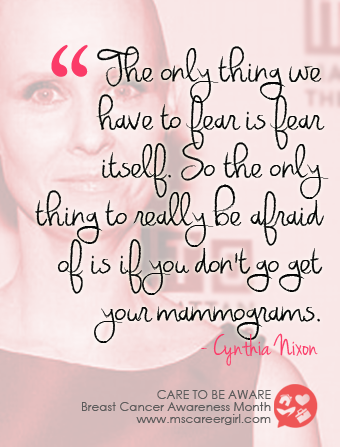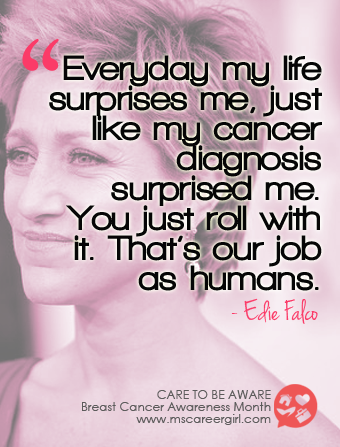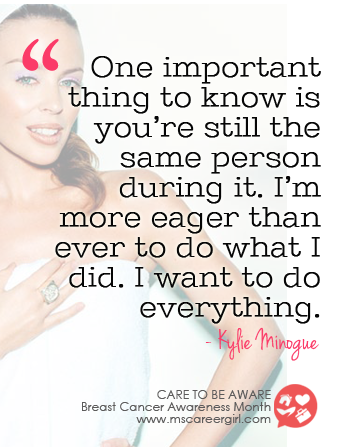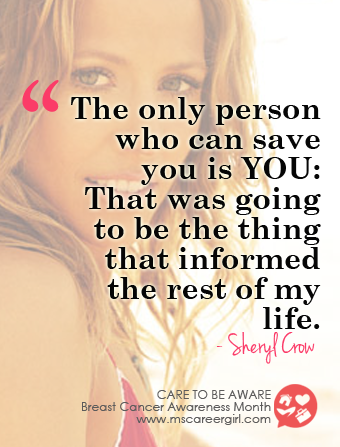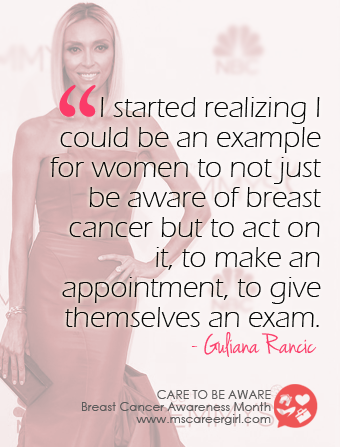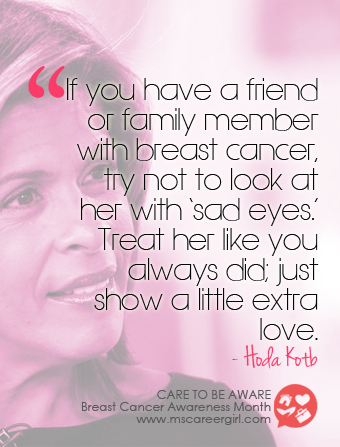 This is a small gesture, but I hope that somewhere along the way it inspires you or one of your loved ones to make the change now.