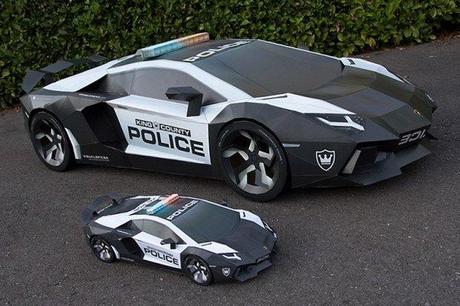 Who doesn't dream about driving an awesome super car like Lamborghini Aventador. Although, sadly not everyone has half a million dollars to buy one. This one was made just for those dreamers like me.
Designer Taras Lesko is a big fan of supercars and an expert in paper-crafts. You may know him for making that awesome Bugatti Veyron paper craft model. Just recently, he's crafted this awesome 8-foot long Lamborghini Aventador A-E2 police interceptor using nothing but some paper and cardboard. It has cost him about $1000 but it looks awesome as hell. And the car only weighs about 25lbs.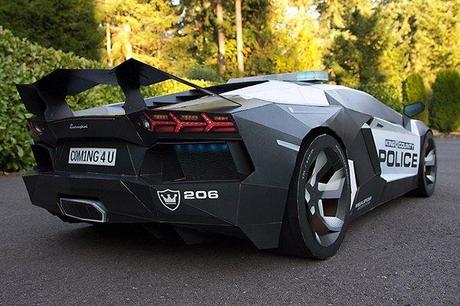 You may also like: Awesome Replicas of Batmobile, KITT, and More Made by a Fan
You can't ride it, but at least you can brag about how you own a Lamborghini Aventador, right. Actually, at first look I thought it was a real car.
Look at the detailing in more snaps after the jump.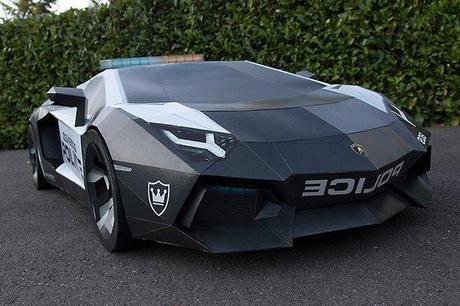 [Via: TechnaBob / Source: Visual Spicer]
(All the images, trademarks, logo's shown on this post are the property of their respective owners)
Follow @nrjperera - Roshan Jerad Perera