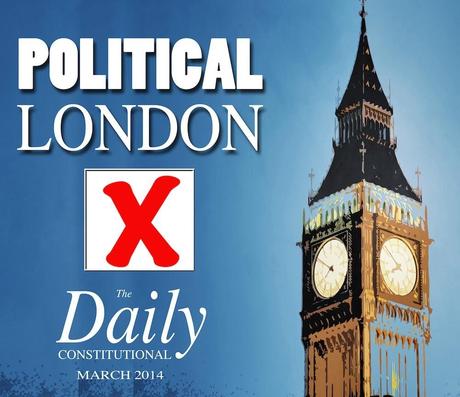 To tie-in with this month's Political London theme here on both The Daily Constitutional and the London Walks Podcast, here's our… Political London Trump Card Game!
Collect The Set!
Print Them Out!
Play The Game!
Each card will have a Prime Minister or President represented in the form of a statue, plaque, street name or pub sign from somewhere in London.  Instructions on how to assemble your card game, and rules for play are listed below. We'll post the rest of the deck over the next few weeks. Happy collecting! 
Card No.6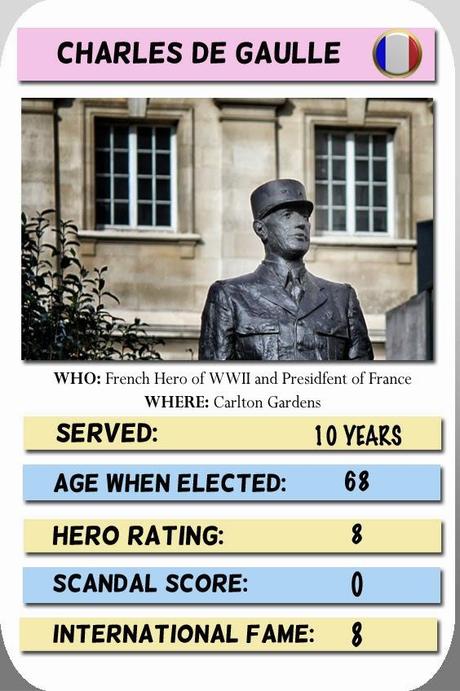 Charles de Gaulle, leader of the Free French in exile lived in Frognal, Hampstead during WWII. He celebrated the mass at St Mary's Church in Hampstead and is said to have met with his officers at The French House Pub in Soho. Famously there was no love lost betwixt the great Frenchman and Winston Churchill. Their relationship can be summed up in a quote attributed to De Gaulle: "When I am right, I get angry. Churchill gets angry when he is wrong. We are angry at each other much of the time."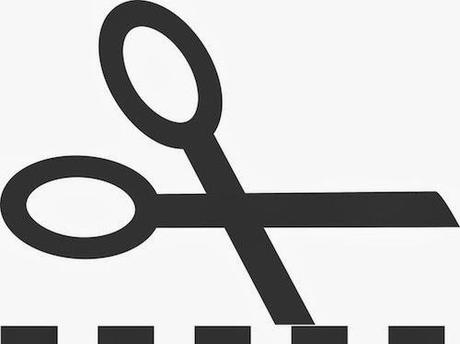 Instructions
Download the image above. This is the face of your playing card. Print the image on a piece of card then cut it out carefully. When you have collected the set then you are ready to play The Political London Trump Card Game!
The Back of Your Cards
Print the image at the bottom of this post on a piece of A4 card – this is the back of your playing card. One A4 sheet should make three cards.
Rules of Play:
1. Deal the cards, an equal number to each player 2. The player who has voted for the greatest number of winning Prime Ministers/Presidents in real elections goes first. 3. Select a category and read out the stat on the card. If the number is higher than the corresponding number on each opponent's card, then that player wins all the cards in that round. 4. The player continues selecting categories of her/his choice until s/he is defeated, at which point the new winner takes her/his turn to call out a category. 5. The winner of the game is the player who holds wins off of her/his opponent's cards.
• In the event of a tie at the end of any round – i.e. one or more players having the same stat – then all the cards from that round are placed on the table and a new round is played. The winner of that round wins both the cards from that round and the cards from the previous round
NB. IN THE "AGE WHEN ELECTED" CATEGORY, THE HIGHEST NUMBER WINS. WE ARE BEING DEFIANTLY AGEIST IN FAVOUR OF OLD FOLKS. UNFAIR? THEN WRITE TO YOUR MP.
IN THE "SCANDAL RATING" CATEGORY, THE HIGHEST NUMBER WINS. WE ACTIVELY ENCOURAGE POLITICAL SCANDAL IN THE INTEREST OF GOOD STORIES. ANY POLITICAL GEEK WHO SAYS THEY DON'T LIKE A POLITICAL SCANDAL IS LIKE AN ICE HOCKEY FAN WHO SAYS THEY DON'T WATCH ICE HOCKEY JUST FOR THE PUNCH-UPS – I.E. A LIAR.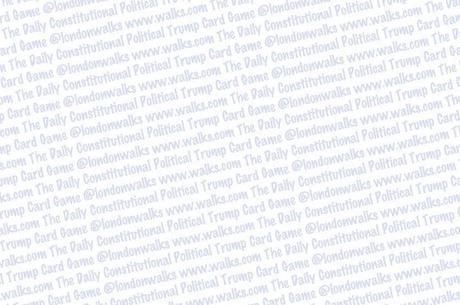 This is the backing for your Political London Trump Game playing cards – print it out on A4 and then print your cards on the other side!

Click HERE for card no.1.
Click HERE for card no.2.
Click HERE for card no.3.
Click HERE for cards no.4 & 5.
The NEW London Walks Podcast – Political London…

A London Walk costs £9 – £7 concession. To join a London Walk, simply meet your guide at the designated tube station at the appointed time. Details of all London Walks can be found at www.walks.com.