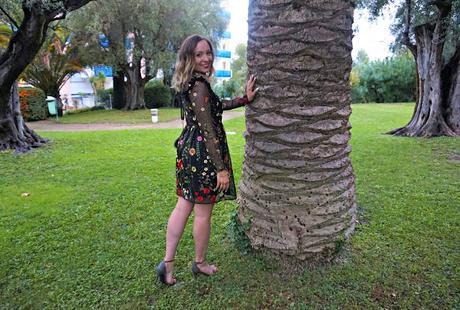 Visiting the French Rivera in October wasn't quite what I'd originally had on my agenda this year. Having already wine and dined here in July, coming back out of season wouldn't of been my first choice. However after a few conversations over bubbles at a wedding I decided to head back for the closing party of my new favorite spot, Baoli Cannes.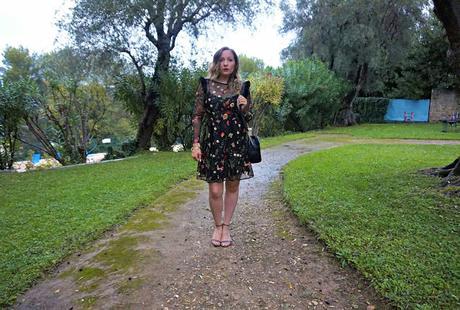 Dress // Next Embroidered Floral Dress*, Heels // New Look Khaki Sandals, Earrings // Accessorize Pendant Gold Hoop Earrings, Bracelet // Accessorize Gold Criss Cross Bangle, Necklace // Anna Lou of London Love Necklace, Bag // Primark Black Pom Bag 
I was venturing with three of my girls for this barely planned weekend, with one our nights totally about going for a lavish meal at Baoli Cannes, followed by dancing to some epic tunes until the early hours. I had no idea what to wear, because what I may where for a night out with my girls could be too provocative and on the flip side, what I might wear for a high end meal could be too boring for an evening of non stop partying.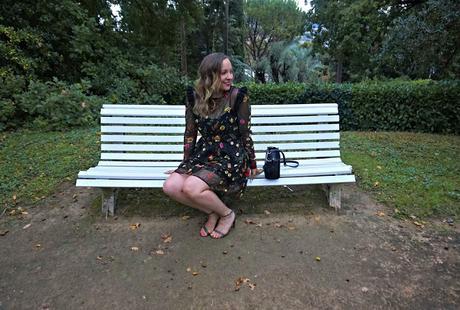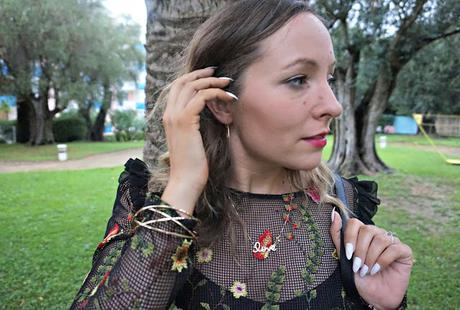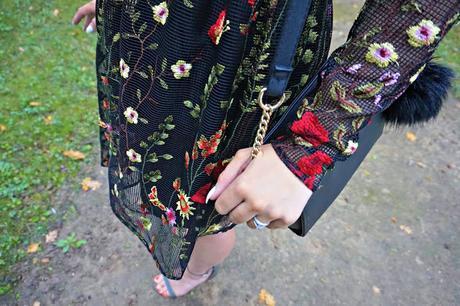 After backing and frothing I knew I wanted to oozed style and make sure I was on trend. Embroidery is all over the high street but nothing quite gave me that 'pow' reaction like this utterly stunning dress from Next. Yep, Next! This Next embroidered floral dress is the perfect balance between sophistication and being bang on trend.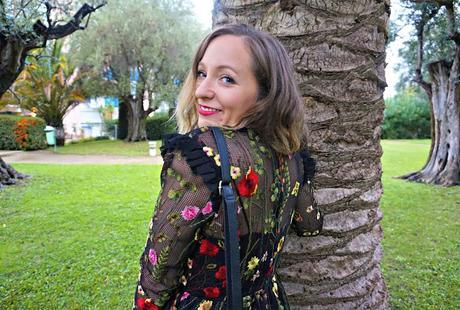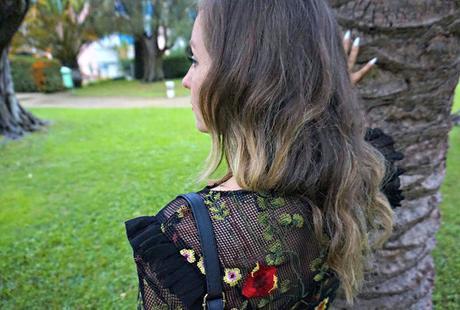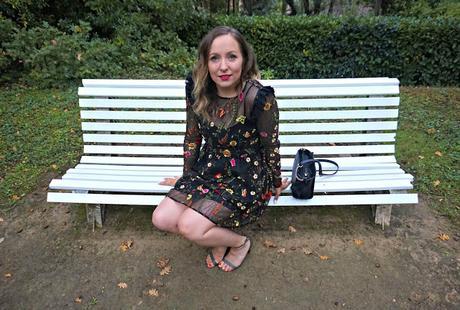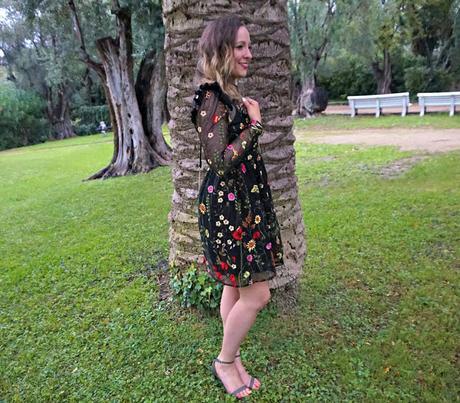 I teamed this already statement dress with some simple pieces, I didn't want to go crazy because the dress was the main eye gravitation. I had originally planned to have a metallic bag but in the end went for a little pom black bag from Primark, my New Look khaki strapped sandals, Anna Lou of London 'Love' necklace and a bracelet and earring set from Accessorize. I picked the items from Accessorize at the airport as I was leaving the country! 
For makeup you'll notice that lip colour? That is Next in the form of their cherry chubby stick. Beautiful shade right?! My nails are false ones from Primark (as you know I seem to collect those bad boys) and my toe nails are a red shade by Barry M.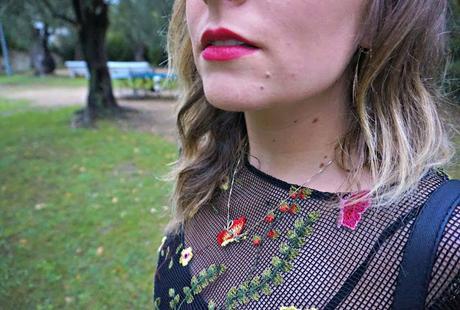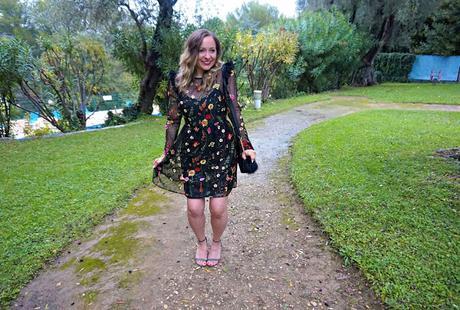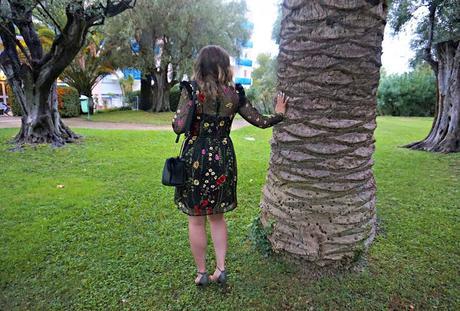 This dress is totally one of those dresses I'm going to wear and wear and wear. It will just work so well for so many situations, I'm already thinking Christmas parties it could be a great contender! Perhaps adding a bit of velvet in there too? 
My weekend in Cannes was as fabulous as can be expected and it was a lot busier than I had initially thought. We were there for Baoli's closing party (food review and Cannes holiday posts coming soon). What do you think of the dress? What would you wear in a similar scenario?
Save
Save
Save
Save