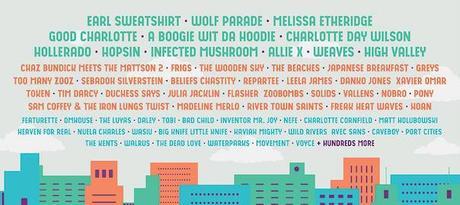 Awesome, A Boogie Wit Da Hoodie, ALLIE X, Canadian Music Week, CMW, country music, Danko Jones, Earl Sweatshirt, Honey Beard, Josh Halverson, music, Not Country, REPARTEE, The Beaches, Toronto, Wolf Parade Entertainment, Music
On January 19th we gave you the first wave of artists announced for Canadian Music Week 2017 and today we've got the next wave. Get ready, the list jumps from 120 to 367 bands from 24 countries.
Big names added to the list include Wolf Parade, Earl Sweatshirt, A Boogie Wit Da Hoodie, Allie X, Danko Jones, The Beaches, Repartee and so many more! Here's the updated list!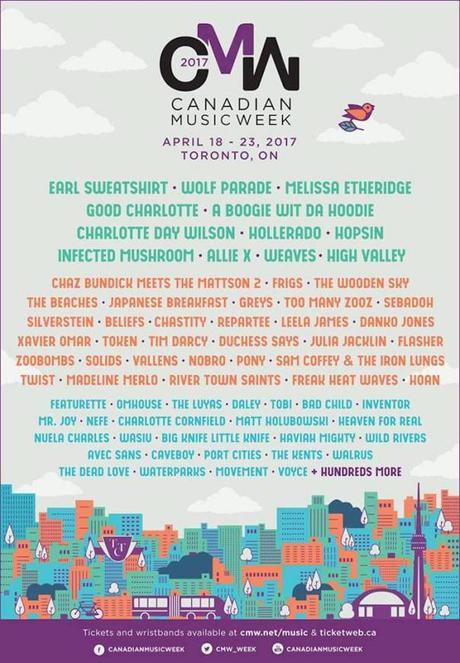 It's "Canadian" Music Week so you can expect lots of Canadian bands but we're also given the opportunity to see bands from all over the world. This year CMW's international spotlight is on France. With a population of 66.7 million France is ranked the 5th largest music market. This spotlight is an amazing opportunity for all of the bands to promote their music to music buyers from France.
When you have some time to kill, head on over to the artists listing page, it's amazing and a little bit overwhelming. My first perusal of the page had me adding Josh Halverson to my list. Josh has a cool, clear voice that pulled me in instantly and made me want to see what he brings to the table live. I hope when the schedule is released that I'm able to get to see him perform. Also on my list, Honey Beard, the Irish-Canadian Dark Synth-Pop duo from Toronto. The music is interesting and I want to know more about "Toronto's best kept secret in electronic pop".
There are lots of familiar bands on this list and the challenge will be to find a balance between making sure I see some of my favourites and checking out new and possibly once in a lifetime performances.
This is one of my favourite times of the year to live in Toronto. The city explodes with music, music industry people and musicians. I can hardly wait for April!
CMW wristbands are one sale now and are priced at $75 for the Explorer pass and $150 for the Explorer +Pass which includes priority access to all club series venues and Access Concert Series shows, click here for wristbands and all the details!