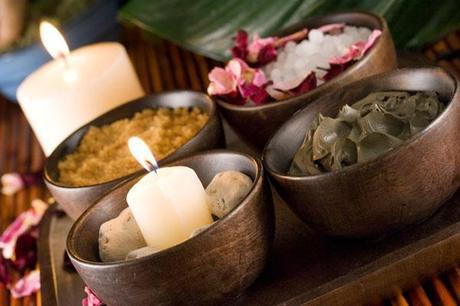 Some companies like to be fancy (or thorough, take your pick) and list common safe ingredients by their scientific name. For example, most of us are well aware of what shea butter is. A very popular moisturizer and emollient, it's amazing softening properties have been used for everything from shampoo to lotion. However, the scientific name for it is BUTYROSPERMUM PARKII. Yeah, I couldn't pronounce that off the bat either.
The International Nomenclature of Cosmetic Ingredients, or INCI, is a system of names for the ingredients in personal care, cosmetic and like products.  INCI names are mandated on the ingredient list of every consumer personal care product. A lot of these names are Latin and unpronounceable to the average consumer.
So, don't follow the old adage "if I can't pronounce it, I won't buy it."Most of the time, you'll see the layman term next to the scientific name, but you may come across the odd business that won't. If you don't recognize that ingredient, Google it!
Here's a handy list of the more common ingredients and their official INCI (International Nomenclature of Cosmetic Ingredients) names:
Product Name
INCI Name
Aloe Vera Gel Aloe barbadensis leaf juice
Apricot Kernel Prunus armeniacae kernel
Avocado Persea gratissima
Cocoa Theobroma cacao
Coconut Cocos nucifera
Coffee Bean Coffea arabica
Grapeseed Vitis vinifera
Green Tea Camelia sinensis leaf
Jojoba Simmondsia chinensis
Lavender Lavandula Augustifolia
Macadamia Macadamia ternifolia
Mango Mangifera indica
Olive Olea europea
Pomeganate Punica granatum linn
Rose Damascena Rosa damascena
Shea Butter Butyrospermum parkii
Sweet Almond Prunus amygdalus dulcis
Vitamin C Sodium ascorbate, Ascorbyl palmitate
Vitamin E Tocopherol
Sources: http://www.fromnaturewithlove.com/resources/inci.asp, http://www.oshun.ca/inci.html