The holiday season just isn't a time for new, cool toys: it's also when the biggest album releases of the year drop, sending many of the world's most popular musicians on tour, just as the winter weather starts to creep in and grab its hold. Here are BluePromoCode's six don't-miss tours this fall and winter.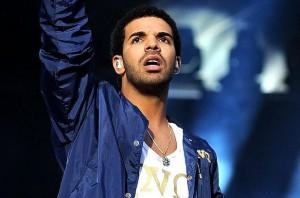 Drake: Would You Like A Tour
Drake's third album Nothing Ever The Same arrived last Tuesday to positive reviews – and Drake's wasting no time promoting it, taking off on October 19th to being the Would You Like A Tour he announced over the summer, bringing R&B singer Miguel and OVO artists like Future along for the ride. What promises to be the hottest tour of the fall is going to sell out quickly: so grab a Ticketmaster coupon and get your tickets before they're gone.
George Strait: The Cowboy Rides Away Tour
Since 1974, George Strait's sold over 70 million albums, amassing 60 #1 country songs over his celebrated career. The Cowboy Rides Away Tour marks the end of that career, Strait's final tour across America, culminating in his final performance at a yet-to-be-announced date in 2014. He'll begin the second half of the tour in January, continuing through the spring until his last concert – tickets which will undoubtedly sell out in minutes after their release. How can you be prepared? Bookmark our TicketNetwork promo code page now, and stop back minutes before release to get a discount on one of next year's biggest shows.
Kanye West: Yeezus Tour
Kanye West's first solo tour in five years also begins on October 19th (the same day as Drake), ending in Houston on December 7th. It also boasts special guest Kendrick Lamar, joining him for most of the dates on the schedule (check out Ticket Master for the full schedule, and bring a Ticketmaster coupon along with you), putting two of hip-hop's biggest heavyweights on stage together in what proves to be one of 2013′s most memorable tours.
Pearl Jam: Lightning Bolt Tour
To mark the arrival of their tenth album Lightning Bolt on October 14th, Pearl Jam are kicking off the first North American leg of their international tour in Pittsburgh on October 11th. Names d one of Rolling Stone's 19 hottest concerts of 2013, the Lightning Bolt Tour will head overseas after their December 6th performance in Seattle – which means it will have to be an early holiday gift for the Pearl Jammer in the family, but guaranteed to be a memorable one.
Trans-Siberian Orchestra: The Lost Christmas Eve 2013 Tour
Nothing goes hand in hand with the holiday season than rock-and-roll compositions of classic Christmas songs. That's right: it's the time of year for Trans-Siberian Orchestra concerts, an entertaining way to spend a snowy holiday evening with the family (and not an expensive one, thanks to our Ticket Liquidator promo codes) – and with more than fifty shows lined up between November and December across the US, there are plenty of opportunities to catch the visual spectacle of a Trans-Siberian Orchestra concert, something everyone will remember for holiday seasons to come.
The Weeknd: Fall Tour
The Weeknd's fall tour isn't going to last long – starting in October in the US, and ending in the UK in November – so don't miss out on one of the most critically-acclaimed R&B singers of the past decade, and grab a ticket with one of our TicketNetwork coupons now, and enjoy a night of hits from The Weeknd's hit 2013 album Kiss Land.