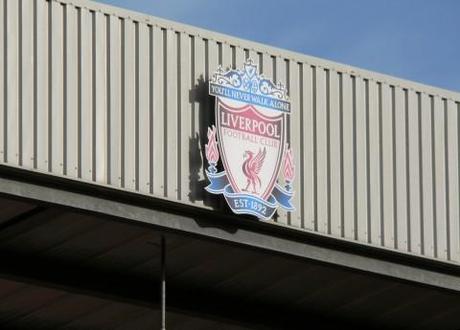 Anfield, the home of Liverpool Football Club. Photo credit: AndyNugent
Liverpool Football Club has won the Carling Cup after edging out plucky Championship side Cardiff City in a nail-biting penalty shootout, which was littered with misses. The pulsating game, which saw Liverpool dominate possession but largely unable to break down a resilient, well-organised Cardiff side, ended 2-2 after 120 minutes.
Kop legend Kenny Dalglish returned as manager earlier in the season, and bankrolled by the club's American owners, has reinvigorated the historied club. They are still in contention for a lucrative Premier League top four finish and remain in with a good shot of winning the FA Cup aswell.
After the match, Dalglish said, "although we have won something today, that is not us finished … We don't want to stop here, we want to keep going."
The cup win is Liverpool's first trophy in six years, and has the sports commentariat wondering if a new era of Liverpool greatness could be dawning.
Writing at The Guardian's Sport Blog, Richard Williams insisted that "Dalglish's side are nowhere near ready to be spoken of in the same breath as the teams produced by Bill Shankly, Bob Paisley and Joe Fagan, or the Dalglish sides of the time of Peter Beardsley and John Barnes." But Williams said there was a "definite symbolic importance invested in their first visit to the new Wembley. To mark it, Dalglish packed his side with every one of the expensive signings he has made since his return as manager early in the season: Carroll, Luis Suárez, Stewart Downing, Charlie Adam, Jordan Henderson and José Enrique – an aggregate of just over £100m worth of football talent, at Dalglish's valuation … And so, after all their investment and their tribulations, Liverpool and their American owners have their first trophy of the new era. Whether it will have an effect opposite to that experienced by Arsenal a year ago remains to be seen."
Cup win's uplifting effect. At The Telegraph, Liverpool legend and BBC Match of the Day analyst Alan Hansen reminded that "as Arsenal discovered when they lost to Birmingham City in last year's final, the difference between winning and losing at Wembley, at this stage of the season, can be monumental. This time last year, Arsenal were chasing four trophies and ended up with nothing after losing to Birmingham. The malaise has extended into this season, with Arsène Wenger's team now battling just to qualify for the Champions League. In contrast, Liverpool's penalty shoot-out victory against Cardiff will have given Kenny Dalglish's team an incredible injection of confidence, belief and crucial momentum at what is approaching crunch time in the season." "Success generates success," insisted Hansen. "It lifts you onwards and upwards and, straight away, will give Liverpool a real boost as they prepare to face Arsenal at Anfield in a crucial game for both clubs' Champions League aspirations on Saturday."
"But while winning the Carling Cup is a fantastic moment for Liverpool, nobody at Anfield will be truly content until the club is back in the Champions League and that is what the remainder of this season is all about," insisted Alan Hansen at The Telegraph. "Liverpool has great history and tradition, but when you are trying to sign top players, what they all want is Champions League football."
Unity is strength. Ian Ladyman of The Daily Mail said that the "ecstasy at Wembley banishes years of anxiety for Liverpool." Ladyman adjudged it "wasn't a great performance by Liverpool. In many ways, it served only to remind us of how limited this team are." But the writer insisted that "winning was everything. When you have been down on your luck as long as Liverpool have, you take what you can get." Ladyman credited Dalglish with uniting his players and instilling in them "a belief and willingness to play hard for their club. Without it, Liverpool may have succumbed yesterday. A goal behind for almost 45 minutes, the Barclays Premier League club didn't panic. Pegged backed to 2-2 at the death, they didn't buckle in the shootout … These situations tell you a lot about a group of players. There has been a drain in quality on the playing staff since Rafael Benitez's class of 2008-09 pushed Manchester United all the way in the title race. Happily, there has been no drain in understanding of what it means to play for the club."