Just typing up that headline made me excited. 
And while the whole thought of Angelina and Brad on the red carpet during a visit to Colleyville would definitely be one of my OMG! moments...I should probably make note this CAN Film Festival is spelled much differently than the other Cannes Film Festival before I get my hopes up.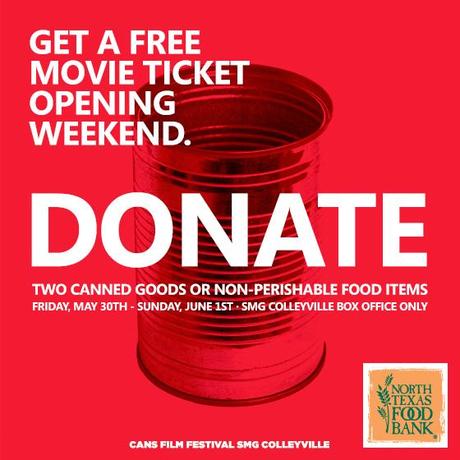 But you CAN get lay your eyes on Angelina for FREE this weekend in her newest movie Maleficent (which officially opens TODAY) at the newest Studio Movie Grill in Colleyville during their "Can Film Festival."

A great promotion as seen through this marketers eyes, you can get a free movie ticket for every two canned goods or non-perishable food items brought to this SMG location. There is no limit, so a family of five could bring in 10 canned goods and receive five tickets to see any movie during the weekend. However, I bet you know which one I'll be there to watch. Hey, I might even bring the kids:) 
Studio Movie Grill - Colleyville
5655 Colleyville Blvd.
Colleyville, Texas 76034
www.studiomoviegrill.com