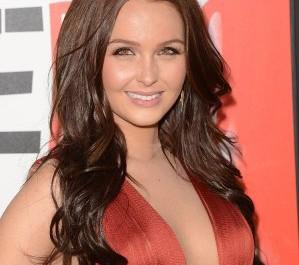 Camilla Luddington joins the True Blood season 5 cast as fairy Claudette – Claudine and Claude's sister – and potentially Sookie's new fairy godmother. She sat down with Wetpaint this week to talk about her new role on the show:
"This season is going to be incredible. I play a fairy called Claudette. Sookie's fairy godmother was called Claudine and she got killed off and I'm her sister.   So I am helping Sookie discover more about her past that she didn't know and uncover what it means to be a fairy and have powers and all that kind of good stuff that she may need in the future."
Luddington admits to being a very big True Blood fan before being cast as Claudette, and she also admits that it's true that a lot of the time cast members really have no clue what's going on the set outside of their own storylines:
"Everyone is beautiful and sexy and I think that there's a lot of secrecy on the show, actually. I think there's some storylines that I don't know about and other people don't know about. So, a lot of times, we're like, "What's going on with you? Oh, my gosh! Is this true?"   They keep a lot from us. But it's exciting, it's great. The sets are beautiful this season!"
To read her interview in its entirety, please click here.
Four more days to go, Truebies!
Source: Wetpaint – Camilla Luddington Talks True Blood Fairies, Deaths, and "Exciting" Season 5 – Exclusive
Photo Credit: Jason Merritt, Getty Images