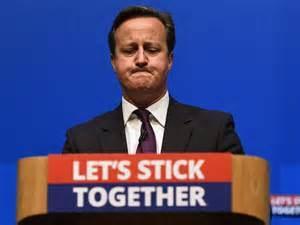 Daily Mail: David Cameron today called on the BBC not to use the phrase 'Islamic State' when referring to the terror group operating in Iraq and Syria. The Prime Minister – who calls the group 'ISIL' – said Muslims would 'recoil' at the phrase being used to justify the 'perversion of a great religion'. He insisted that the battle against extremists targeting Britons around the world can be won but will require 'extraordinary resolve and patience'.
Gunman Seifeddine Rezgui targeted tourists at the Tunisian beach resort of El Kantaoui near Sousse on Friday morning, killing 38 people including up to 30 British tourists. It makes it the worst terror attack on Britons since the July 7 London bombings in 2005. Hakim Rezgui, the father of the gunman, last night claimed extremists had 'ruined his son's brain'.
Mr. Cameron urged imams and Muslim leaders to continue to speak out against the terrorism carried out under a 'perversion of a great religion' and that extremism is a 'gateway into terrorism'. He criticised BBC presenter John Humphrys for referring to the group as Islamic State.
The extremists are variously known as Islamic State, Islamic State of Iraq and Syria (ISIS), Islamic State of Iraq and the Levant (ISIL) and DAESH, based the Arabic acronym.
During his interview on BBC Radio 4's Today programme Mr. Cameron referred to the group as 'ISIL'. 'I wish the BBC would stop calling it Islamic State because it's not an Islamic State; what it is an appalling, barbarous regime,' Mr. Cameron said. 'It is a perversion of the religion of Islam and many Muslims listening to this programme will recoil every time they hear the words 'Islamic State'. 'So-called' or Isil is better,' he added. However, some people on social media pointed out that ISIL is an acronym which refers to 'Islamic State'. In the Commons today,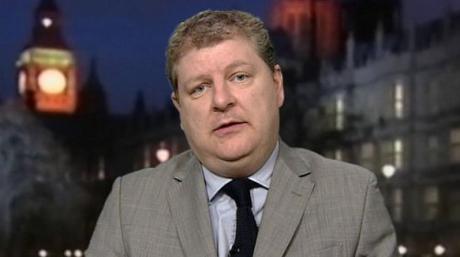 Angus Robertson
SNP Westminster leader Angus Robertson backed the call for politicians and the media to stop using 'Islamic State', and said 'Daesh' should be used instead. He urged the Prime Minister join MPs across all parties, US Secretary of State John Kerry and the French foreign minister Laurent Fabius in 'using the appropriate term'. Mr. Robertson added: 'The time has come in the English speaking world, to stop using Islamic State, ISIS or ISIL, and instead we and our media should use Daesh as the commonly-used phrase across the Middle East.'
Mr. Cameron repeated his criticism of the BBC for referring to the group as Islamic State: 'I think this is particularly offensive to many Muslims who see, as I see, not state but a barbaric regime of terrorism and oppression that takes delight in murder and oppressing women and murdering people because they are gay. I personally think that using the term ISIL or 'so-called' would be better than what they currently do. I don't think we will move them all the way to Daesh so I think saying ISIL is better than using Islamic State because it is in my view neither Islamic nor a state.'
In a statement to MPs Mr. Cameron said ISIS posed an existential threat to the British way of life, but vowed: 'We will not cower in the face of terrorism.'
He told the Commons there would be a nationwide minute's silence at midday on Friday to remember the victims. 'I know the whole country will want to share in a moment of remembrance,' he said. The Prime Minister said the whole world had been shocked by the 'horrific attack' on the beach of Sousse in Tunisia.
Mr. Cameron said Britons were not being advised to stay away from Tunisia's coastal resorts despite the bloody events at Sousse. He told MPs: 'The Foreign Office has updated their travel advice, which continues to make clear the high threat from terrorism in the country, just as it did before Friday's events. But they are not moving to a position of advising against all but essential travel to this part of Tunisia. So they are not advising against visiting the popular coastal resorts. This was agreed by the Cobra emergency committee and will be kept under close review.' These were 'difficult judgments', he said, because 'nowhere is without risk from Islamist extremist terrorists'.
Read the rest here.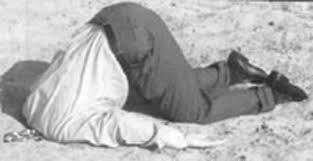 DCG