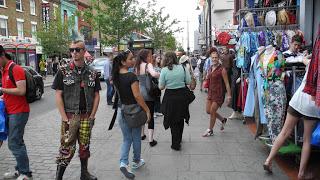 Running from 29th July to 25th August 2013, the Camden Fringe is London's answer to the iconic Edinburgh Fringe Festival, bringing an eclectic and exciting mix of theater, comedy, music, dance and other cool and quirky shows to Camden in North London. Running every summer at a range of venues across Camden, the Camden Fringe celebrates the very best of London talent, with ambitious newcomers performing alongside experienced comedians and actors – it's the perfect showcase for new talent in the city, attracting both locals and tourists from across the globe.
Where to Stay
Visitors to London don't always want to spend a fortune on accommodation – why should you when there are so many other things to spend your money on in the city? By booking your accommodation in advance using Hotel Direct, you can bag yourself a bargain on top city center hotels, so you'll be right in the heart of the action without breaking the budget. Camden is easily accessible from the center of London, and some great hotels can be found in the Covent Garden area, which is always popular with tourists thanks to the open-air markets and plethora of bars and restaurants.
Traveling to the Fringe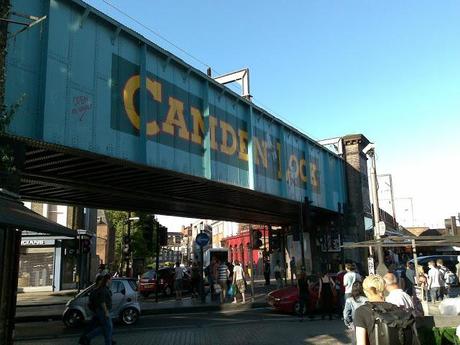 Camden is easily accessible no matter where you're staying in London, thanks to TFL's tube and bus network, which will get you to where you need to be quickly and easily. Traveling by tube is probably the quickest way to get to Camden – depending on the venue you're heading to, either Camden Town or Mornington Crescent are the most popular tube stations, although Chalk Farm is also nearby. These stations are all situated on the northern line, which is easy to connect to from London Bridge, Euston, Charing Cross and Kings Cross St Pancras. Of course, you could hop on a bus to Camden, but once the fringe kicks off prepare to be stuck in London traffic – not always the best option when the temperatures are hitting 30 degrees plus outside!
What to See
This year's Camden Fringe is set to be one to remember – Radio 4 regular Rosie Wilby and her show 'Is Monogamy Dead?' will delight couples (and singles) of all ages, or if you fancy something a bit out of the ordinary, how about a Korean zombie musical sitcom? 'Flatmates V Zombies' tells the offbeat story of 5 students attempting to escape from London before they kill each other – sure to be a hit with Londoners and tourists who love zombies! There's plenty for children too; how about 'The Amazing Adventures of Captain Wetpants', an eco-friendly show filled with song and dance that's fun for the whole family!
Of course, there are plenty of other attractions to visit in London too, so after a day of Fringe shows in Camden, why not enjoy a ride on the London eye for spectacular views of the city, or head to the top of the Shard for some very special photographs as the sun sets? If you're visiting the city in August this year, you can't afford to miss the Camden Fringe – with the huge variety of shows on offer this year there is bound to be something to delight even the most hard to please member of the family.