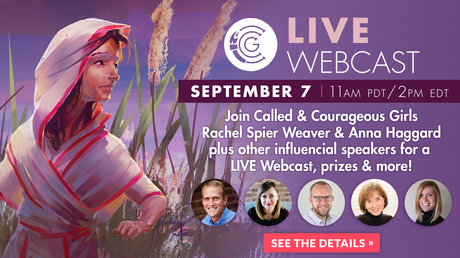 Join the movement to inspire the next generation of godly women! Meet God's Called and Courageous Girls, Bible heroes who inspire your child's faith in God.
Harvest House's new series just launched with the release of the first book! To celebrate the release of
A Brave Big Sister
, you're invited to join authors Rachel Spier Weaver and Anna Haggard for a
live webcast on September 7 at 2 PM EDT
(1 PM CDT/12 PM MDT/11 AM PDT).
Join top Christian speakers and the creators of the Called and Courageous Girls series for this live one-hour event to equip and encourage parents how to teach their kids about the women of the Bible. Explore how God is calling women to serve him today in exciting ways. There will be plenty of prizes to win, too, so
stop by on your lunch break and join in the conversation
.
Guest speakers and topics will include:
Peter Greer on framing our biblical and faith narrative in a way that invites girls to join God's story.
Katelyn Beaty on how mainstream and church cultures impact girls' understanding of their role in God's plan for the world.
Chris Horst on the Christian narrative and the significance of women in scripture.
Carolyn Custis James, Kate Wallace Nunneley, with Rachel Spier Weaver and Anna Haggard, the authors and creators of the Called and Courageous Girls series of children's books.
Don't miss this chance to learn how to shine the spotlight on the heroic women of the Bible for your daughters, granddaughters, nieces, sisters, and Sunday school classes!
Click here
to learn more and to register for the webcast by
inputting your email address for a reminder using the pink "Register" button
!
Also, check out the special preorder offer on
A Brave Big Sister: A Bible Story About Miriam
.
Learn more here.
* * *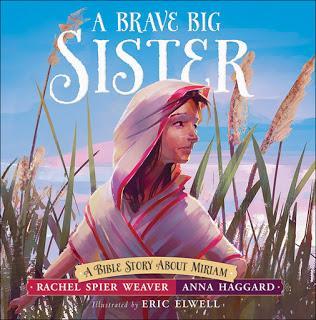 About the book:

It's time to be brave!
Growing up as a slave girl, Miriam learned how to be brave-and smart. When her baby brother, Moses, was in grave danger, Miriam and her mom saved his life.
As Miriam matured, she became a gifted musician and discovered other God-given talents. And when God called Miriam-along with her siblings-to guide the Israelites out of slavery in Egypt, she was ready to lead.
With God's help, you can be just like Miriam-called and courageous!
Called and Courageous Girls - Bible Heroes That Inspire Your Child's Faith in God
Called and courageous girls are disciples, political and spiritual leaders, philanthropists, moms, businesspeople, evangelists, prophets, and so much more. Called and courageous women of the Bible face overwhelming odds, finding strength, faith, and courage to join God's Story.
Through examples of steadfast faith and-ultimately-God's direction, the Called and Courageous Girls series invites your children to answer God's calling to discover and use their talents, passions, and gifts to journey with Him on a lifelong adventure.
God is calling every courageous hero-including your child- to arise, trust in Him, and join the Greatest Story.
Learn more and purchase a copy.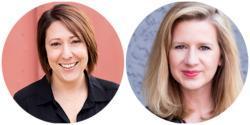 About the Authors:
Rachel Spier Weaver is a recruiter at HOPE International and has worked as a career counselor at the University of Florida and Dickinson College. Her passion is sharing stories of women of God who led in extraordinary ways. She lives with her husband, Shane, and their two children, Norah and Jack.
Anna Haggard is coauthor of "The Spiritual Danger of Doing Good and Mission Drift," a 2015 Christianity Today Book Award winner. A writer and editor for the Brethren in Christ U.S., Anna previously was a staff writer for HOPE International. She is delighted to write for children (her favorite people).
Find out more about Rachel and Anna at
http://calledandcourageousgirls.com
.