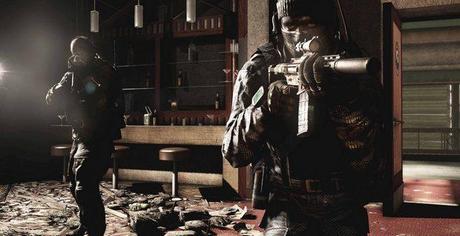 As you may already know, Activation has just released the tenth installment of the Call of Duty series, Call of Duty: Ghosts. Gamers around the globe are still waiting in queues outside video game stores to grab their copy of the latest game. Celebrating the launch of Ghosts, Activation has shared an infographic showing some jaw-dropping statistics from Call of Duty Multiplayer.
According to these stats, more than 18 billion COD multiplayer matches have been played throughout the last few years, where gamers have died more than 1.9 quadrillion times during gameplay and respawned. The number of UAVs shot down in Call of Duty multiplayer goes over 813 million. Thanks to the latest game, we can definitely expect to see these numbers go even higher by the end of this year.
You may also like: Call of Duty Ghosts Live Action Trailer Featuring Megan Fox
However, despite the over-boosted media hype, Call of Duty Ghosts is starting to receive very negative feedback from experts. Polygon says the new Call of Duty game is "mired in a distinct lack of ambition" while Kotaku says it "mostly felt rather meh." Either way, we'll leave you guys to be the judge of the new game. Let us know what you think after giving it a run.
Don't forget to check out the COD stats after the jump.


(All the images, trademarks, logo's shown on this post are the property of their respective owners)
Follow @nrjperera - Roshan Jerad Perera