Caldo de Camaron is a tomato based Mexican shrimp soup flavored with ancho and pasilla chiles and vegetables in a lightly spicy broth.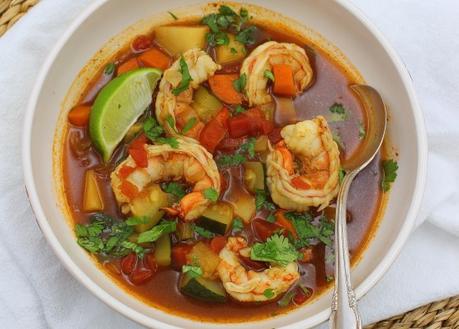 Caldo de Camaron (Mexican Shrimp Soup)
By Sue Lau | Palatable Pastime
My recipe of the day is for caldo de camaron, or Mexican shrimp soup, with the Fish Friday Foodies blogging group.
I love the flavors in a Mexican seafood soup so enjoy having it when I can. Perfect timing that Fish Friday is having the monthly recipe posting, and the topic is for International soups.
Cold Weather Warmer
We got snow recently although it likely won't last. But regardless, it will still be cold for months now. And nothing better to warm us up than a soup imbued with the flavors of pasilla and ancho chili.
Chili Pepper Prep
You can buy both of those in the jar or grind them yourself- generally they get toasted up, torn apart, the seeds removed, and then ground in a mortar or spice grinder.
Alternatively, you can soak them in hot water and then puree to make a paste. It all comes out the same. I generally grind mine with a spice mill so I can have it all ready if I make enchilada sauce or chili or something. Having to stop and prep last minute is a lot like finding you are out of an ingredient and have to run to the store. I hate that.
Forgiving with Tweaks
You can vary the vegetables in this if you like but these are the ones I prefer. Carrots and onion are very common in all soups as part of the mirepoix, but the addition of zucchini or calabacitas as that variety is called, is very apropos.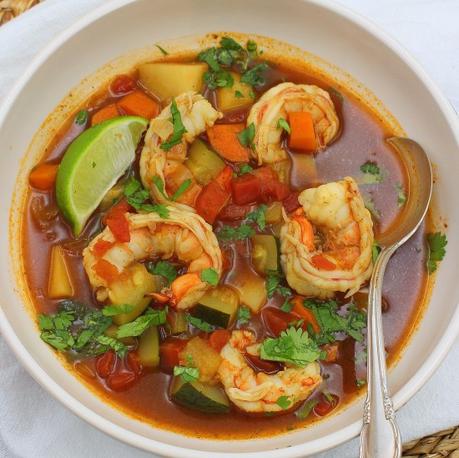 Fish Friday Foodies
Soups Around the World
Caldo de Camaron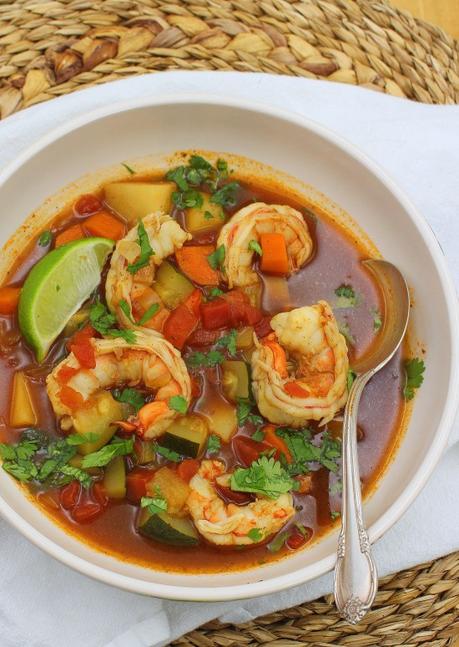 You Might Also Like: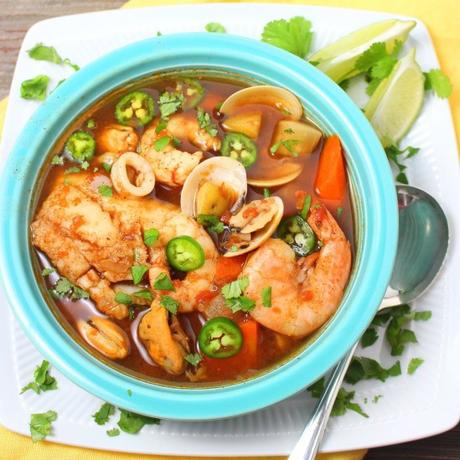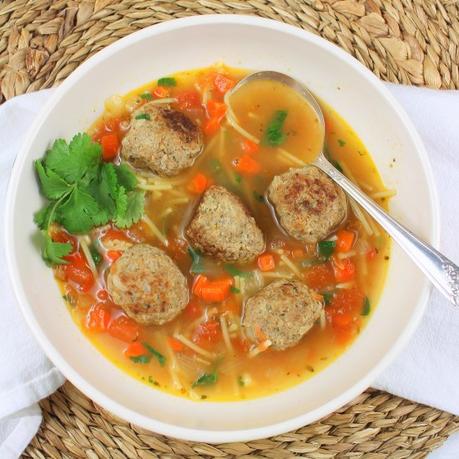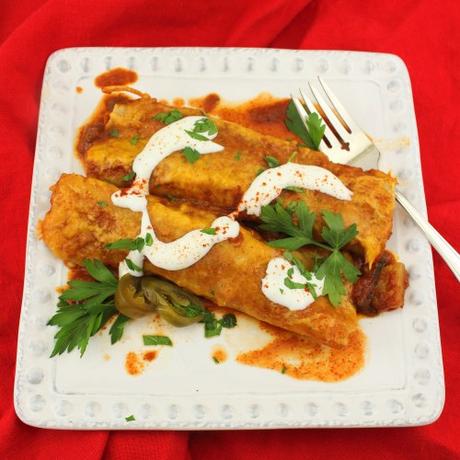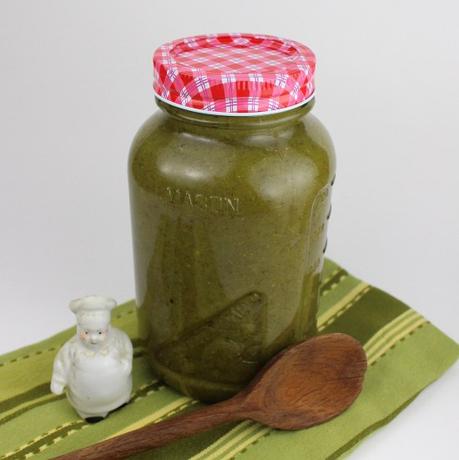 Caldo de Camaron
Caldo de Camaron (Mexican Shrimp Soup)