This next Sunday will be my Lifeshaper team's turn to serve our 7-12 year old children in our Kids' Church (it's our turn every 1st Sunday of the month).  It's gonna be an awesome Sunday for sure.  Or, at the very least, it's gonna be a hilarious Sunday.
I mean, Cain and Abel with abs?  This is gonna be the funniest Sunday yet!!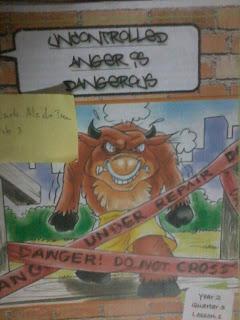 Our lesson
We use a lot of techniques to get the children's attention and to make them imbibe the lesson.
 In 1.5 hours (the length of our worship service at CCF-CDO), we use object lessons, dance/action songs, memory verses, videos, skits, and small group discussions…all in an hour and a half.  
My team is famous (infamous?) for being the team that puts an extra dose of hilarity in our skits.
 It can sometimes get ridiculous, to the point that the children's howls of laughter or our general noise-making are so loud we can sometimes be heard in the main worship area.  It helps a lot that two of probably the funniest, most animated people in the entire church are on my team.
And this Sunday, we're gonna have two of our guys wear shirts with abs drawn on them, because that's how we roll
(and that's probably how Cain and Abel rolled, too, knowing how perfect the weather was back then).  Note that one of them has a really huge tummy.  HAHAHA.  This is probably gonna be the funniest Sunday in all our funny Sundays…I just hope we don't get ourselves excommunicated.  
Oh don't get me wrong, we're not silly for the sake of silliness.  We simply know that
humor is a powerful and effective ministry tool if used properly
…such as strongly delivering God's profound truth right after we loosened up their minds with a dose of laughter.  It works!  They remember.
Anyway,
the team and I would be flattered if you would have your 7-12 year old children visit us next Sunday (Feb. 3, 2013)
...if you live in Cagayan de Oro, at least.  See the colorful picture below for directions and worship schedules.
 (Hint: I strongly suggest you come to the 10am service, as from experience that's the liveliest session)

Our lesson theme, if you didn't scrutinize the first picture of this blog post, is "
Uncontrolled Anger Is Dangerous.
"  I will end this post with a snapshot the memory verse that the kids will learn (and it's usually my role to teach it, with actions).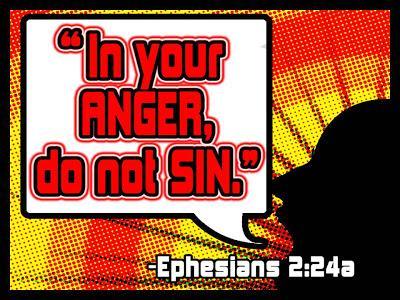 See you on Sunday!!
Recommended Reading:
(This blog site, Lessons Of A Dad is mostly about parenting, marriage, and other topics aimed to develop the reader's mind, body, and soul.  I'd consider it an honor if you'd follow or subscribe to this site.  You can also go to my Facebook page here, and I'm also on Twitter at @lessonsofadad)