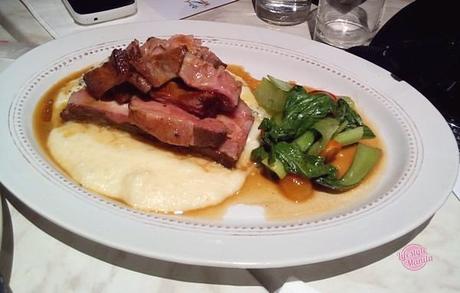 You may have heard--nay, tasted--of Chef  Mikko's ingenious dishes in  Hungry  Hound, Niner Ichi Nana and Valkyrie Nightclub. Now, he amazes us yet again with a delightful concoction of Mediterranean,  Northern African and European island cooking through Café Naya. Located at The Palace Manila, Café Naya aims to take the laid back vibe of The Palace Pool Club a notch further with a coastal cuisine food concept, transporting guests to a European seaside setting unique in the Philippine islands.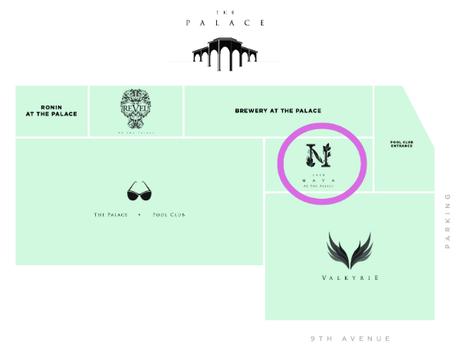 Snuggled between the Brewery and Valkyrie, Café  Naya  offers a relaxing sanctuary amidst the chaos of the bustling city.
With fresh spices, citrus and herbs to complement the freshly caught seafood and meats, Chef Mikko and his team at Café Naya brings out clean, yet striking flavors.
Warm Camembert - Warm camembert cheese topped with crispy bacon, apple chutney and habañero balsamic vinaigrette and served with toast.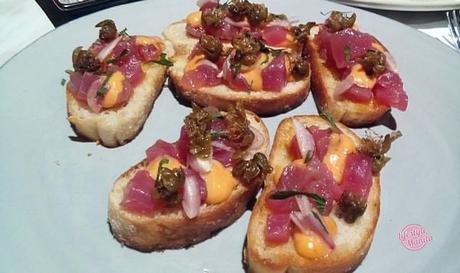 Tuna Crudo - Fresh tuna with harissa aioli and fried capers on fresh ciabatta.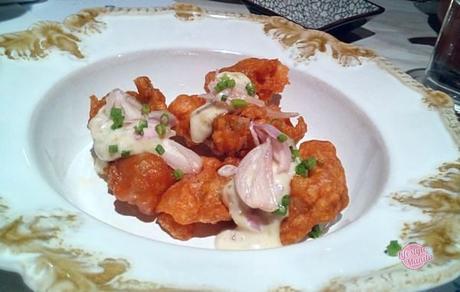 Fried Oysters - Oysters in beer batter, topped with pickled shallot and salted egg tartare.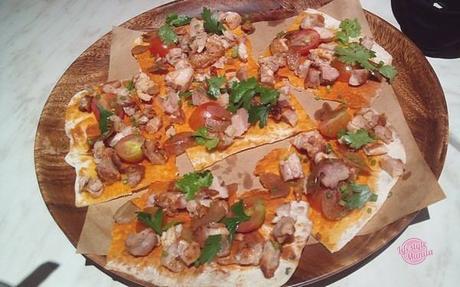 Grilled Chicken Flatbread - Grilled chicken in romesco sauce, pickled garlic, tomato and herbs.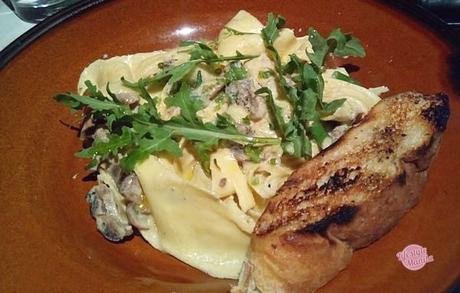 Pulled Duck Confit - Stracceti pasta with mushroom, foie mousse and arugula.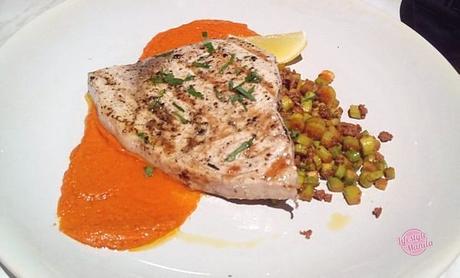 Blue Marlin - Grilled marlin with sliced asparagus, chorizo and cashew romesco sauce.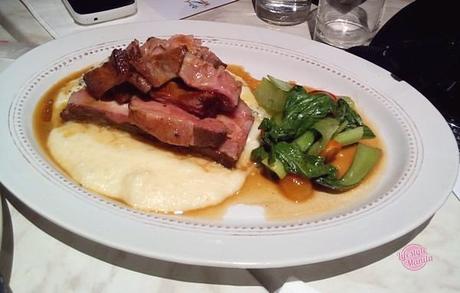 24 Hour Shortribs - Slow cooked pork with chevre mash, bokchoy, tomato, pistou butter, and rich jus.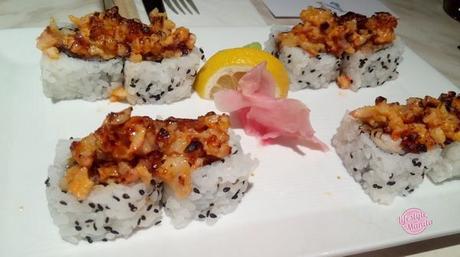 Spicy Tako & Scallop Roll - Shrimp tempura rolls topped with spicy octopus and scallops in sriracha mayo.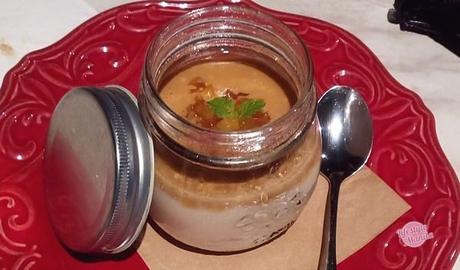 Yoghurt Panna Cotta - Yoghurt served in a mason jar with dulce de leche and caramelized pineapple bits.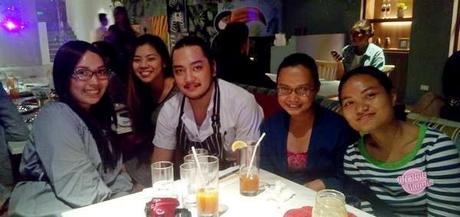 With Chef Mikko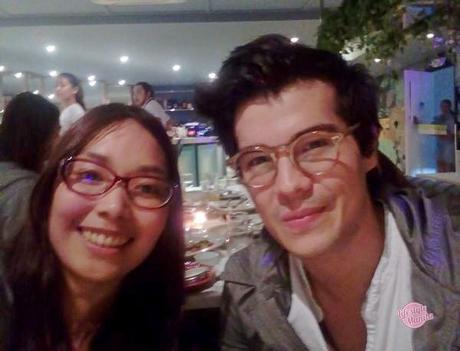 With restaurateur Erwan Heussaff
Curious to see the menu? Just check out the following links: Starters Pasta, Mains and Sides Rolls and Sashimi Midnight Menu (available starting 10PM) Bar List 1, 2 Whether you are looking for a happy hour session, having a midnight craving, or simply yearning for a calming meal after work, Café Naya can provide you with the playful dishes you deserve.
Café Naya
Open   daily,   11   AM   onwards. For   inquiries   and   reservations,   contact   +63   917   550   9999. Instagram:  @cafenayaathepalace