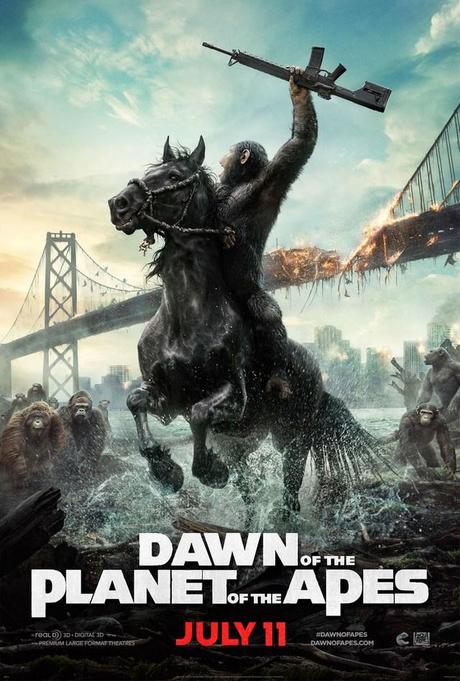 If humans can learn to ride horses, why can't apes? The latest poster released for the upcoming sequel, Dawn of the Planet of the Apes shows a gun-toting Caesar riding a horse like a cowboy, leading his army of gorillas and chimpanzee's into war against humans. Takes ridiculousness to a new level.  
Official synopsis -:

A growing nation of genetically evolved apes led by Caesar is threatened by a band of human survivors of the devastating virus unleashed a decade earlier. They reach a fragile peace, but it proves short-lived, as both sides are brought to the brink of a war that will determine who will emerge as Earth's dominant species.
Dawn of the Planet of the Apes hits theaters on July 11th.
[Via: IGN]
(This article originally appeared on freshINFOS.com)
Email This
BlogThis!
Share to Twitter
Share to Facebook