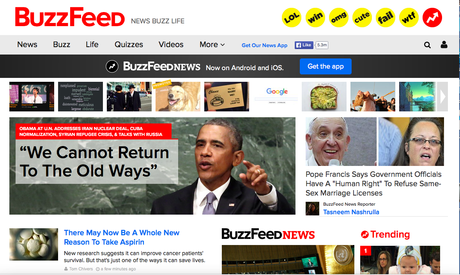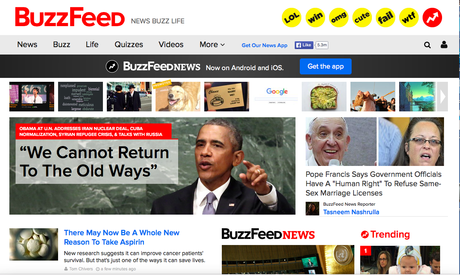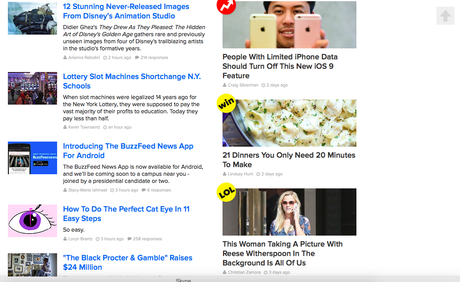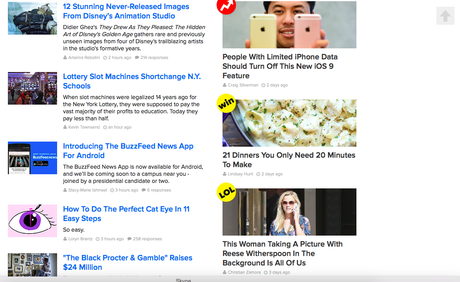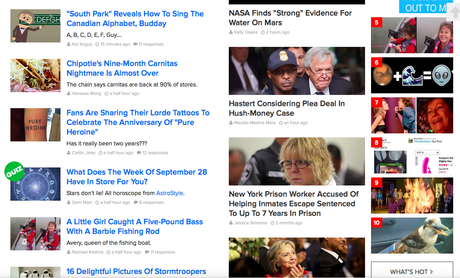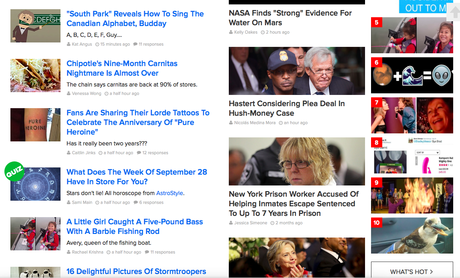 The two tempos for news presentation and consumption are not just lean forward and lean back. It is also about the serious and the silly.  We all have an affinity for both. Buzz Feed wants to please.
Buzz Feed, which describes itself as a "social news and entertainment company," is already a favorite, especially with millennials. I should know.  Last semester, while teaching my Multiplatform Design & Storytelling course at Columbia University's Graduate School of Journalism, students seemed to have a preference for basing their weekly assignments on Buzz Feed.
In the process, I, too, became interested in the mix of content that Buzz Feed offers. A recent edition last week led with the serious: Obama at the UN: "We Can't Return to the Old Ways", to be followed by Fans Are Sharing Their Lorde Tattoos To Celebrate The Anniversary Of "Pure Heroine", A Little Girl Caught A Five-Pound Bass With A Barbie Fishing Rod and Pop-Up Porn Books Are A Thing That Exist Now.
Seriously, the Buzz Feed  move to emphasize serious news supports our own observation while engaging with audiences in focus groups and other informal gatherings.  There is a tremendous amount of interest in news, whether it is the latest Hillary Clinton email drama, or NASA's revelation about the presence of water in the moon. We want to know it when it happens.  We want the choice of deciding when we will tackle the in depth reading of the story, too. It all starts with mobile.
Buzz Feed is on to something and its executives are already looking for a journalist to lead the effort in what they say is going to be one of the most fun jobs in journalism.  Buzz Feed is also planning to hire six "around the clock" editorial staffers to run the news app, according to a job listing on the BuzzFeed site. 
Before you apply, however, visit the Buzz Feed website and become familiarized with the mix of content there now. I have the feeling that Buzz Feed's presentation of serious news is not going to resemble other traditional sites. I am curious to see how serious news will be displayed.
We will keep an eye out for this mobile news app. And while giving serious news its own special plot of land may be the way to go, I still think that the mix of serious and silly is the kind of fun garden we are more likely to want to visit.
TheMarioBlog post # 2016
Please enable JavaScript to view the
comments powered by Disqus.
comments powered by

Disqus