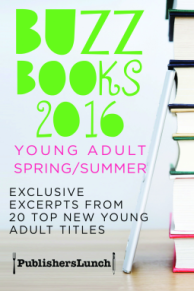 I got a copy of Buzz Books Young Adult Spring/Summer 2016, an exclusive preview of the top 40 highest anticipated young adult fiction from NetGalley.
My top picks are below. These all sound like cracking reads.
WITH MALICE BY EILEEN COOK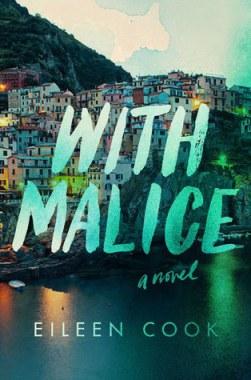 BLURB: Eighteen-year-old Jill Charron wakes up in a hospital room, leg in a cast, stitches in her face and a big blank canvas where the last six weeks should be. She comes to discover she was involved in a fatal accident while on a school trip in Italy three days previous but was jetted home by her affluent father in order to receive quality care. Care that includes a lawyer. And a press team. Because maybe the accident. . .wasn't an accident. Wondering not just what happened but what she did, Jill tries to piece together the events of the past six weeks before she loses her thin hold on her once-perfect life.
RELEASE DATE: June 07, 2016
PRE-ORDER:
IVORY AND BONE BY JULIE ESHBAUGH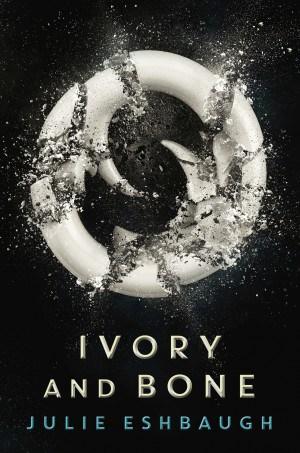 BLURB: The only life seventeen-year-old Kol knows is hunting at the foot of the Great Ice with his brothers. But food is becoming scarce, and with- out another clan to align with, Kol, his family, and their entire group are facing an uncertain future. Traveling from the south, Mya and her family arrive at Kol's camp with a trail of hurt and loss behind them, and hope for a new beginning. When Kol meets Mya, her strength, independence, and beauty instantly captivate him, igniting a desire for much more than survival. Then on a hunt, Kol makes a grave mistake that jeopardizes the relationship that he and Mya have only just started to build. Mya was guarded to begin with-and for good reason-but no apology or gesture is enough for her to forgive him. Soon after, another clan arrives on their shores. And when Mya spots Lo, a daughter of this new clan, her anger intensifies, adding to the already simmering tension between families. After befriending Lo, Kol learns of a dark history between Lo and Mya that is rooted in the tangle of their pasts. When violence erupts, Kol is forced to choose between fighting alongside Mya or trusting Lo's claims. And when things quickly turn deadly, it becomes clear that this was a war that one of them had been planning all along.
RELEASE DATE: June 14, 2016
PRE-ORDER:
REBEL OF THE SANDS BY ALWYN HAMILTON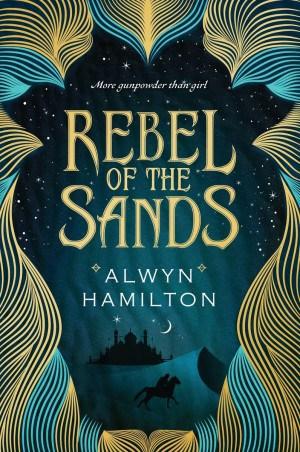 BLURB: "You will cheer for Amani the whole way as she escapes the bonds of oppression and finds her own power, and you will mark your calendar for the sequel."-Rae Carson, bestselling author of the Fire & Thorns trilogy.
Mortals rule the desert nation of Miraji, but mythical beasts still roam the wild and remote areas, and rumor has it that somewhere, djinn still perform their magic. For humans, it's an unforgiving place, especially if you're poor, orphaned, or female. Amani Al'Hiza is all three. She's a gifted gunslinger with perfect aim, but she can't shoot her way out of Dustwalk, the back-country town where she's destined to wind up wed or dead. Then she meets Jin, a rakish foreigner, in a shooting contest, and sees him as the perfect escape route. But though she's spent years dreaming of leaving Dustwalk, she never imagined she'd gallop away on a mythical horse-or that it would take a foreign fugitive to show her the heart of the desert she thought she knew.
Rebel of the Sands reveals what happens when a dream deferred explodes-in the fires of rebellion, of romantic passion, and the all-consuming inferno of a girl finally, at long last, embracing her power.
RELEASE DATE: March 8, 2016
PRE-ORDER:
GIRL IN THE BLUE COAT BY MONICA HESSE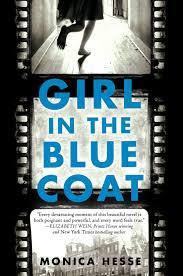 BLURB: An unforgettable story of bravery, grief, and love in impossible times.
Amsterdam, 1943. Hanneke spends her days procuring and delivering sought-after black market goods to paying customers, her nights hiding the true nature of her work from her concerned parents, and every waking moment mourning her boyfriend, who was killed on the Dutch front lines when the Germans invaded. She likes to think of her illegal work as a small act of rebellion. On a routine delivery, a client asks Hanneke for help. Expecting to hear that Mrs. Janssen wants meat or kerosene, Hanneke is shocked by the older woman's frantic plea to find a person-a Jewish teenager Mrs. Janssen had been hiding, who has vanished without a trace from a secret room. Hanneke initially wants nothing to do with such dangerous work, but is ultimately drawn into a web of mysteries and stunning revelations that lead her into the heart of the resistance, open her eyes to the horrors of the Nazi ware machine, and compel her to take desperate action.
Meticulously researched, intricately plotted, and beautifully written, Girl In the Blue Coatis an extraordinary, gripping novel from a bright new voice in historical fiction.
RELEASE DATE: April 5, 2016
PRE-ORDER:
THE PROGENY: DESCENDANTS OF THE HOUSE OF BATHORY BY TOSCA LEE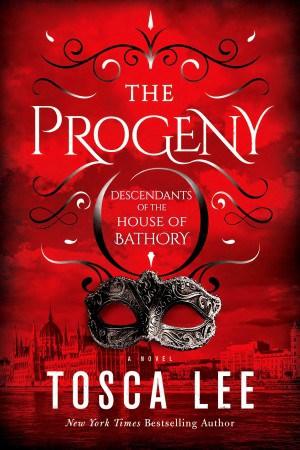 BLURB: New York Times bestselling author Tosca Lee brings a modern twist to an ancient mystery surrounding the most notorious female serial killer of all time. A fast-paced thriller for fans of Ted Dekker's The Books of Mortals, Dan Brown's The DaVinci Code, and BBC America's hit series Orphan Black. Emily Jacobs is the descendant of a serial killer. Now, she's become the hunted. She's on a quest that will take her to the secret underground of Europe and the inner circles of three ancient orders-one determined to kill her, one devoted to keeping her alive, and one she must ultimately save. Filled with adrenaline, romance, and reversals, The Progeny is the present-day saga of a 400-year-old war between the uncanny descendants of "Blood Countess" Elizabeth Bathory, the most prolific female serial killer of all time, and a secret society dedicated to erasing every one of her descendants. A story about the search for self-filled with centuries-old intrigues against the backdrop of atrocity and hope.
RELEASE DATE: May 24, 2016
PRE-ORDER:
EVERY EXQUISITE THING BY MATTHEW QUICK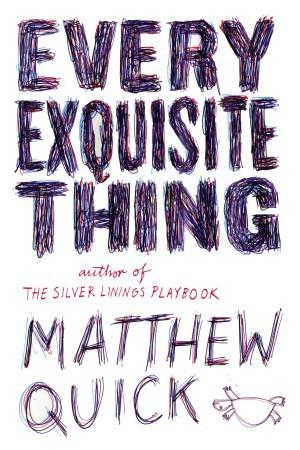 BLURB: From the bestselling author of The Silver Linings Playbook comes a heartfelt and unexpected novel in the vein of The Perks of Being a Wallflower.
Nanette O'Hare is an unassuming teen who has played the role of dutiful daughter, hardworking student, and star athlete for as long as she can remember. But when a beloved teacher gives her his worn copy of The Bugglegum Reaper-a mysterious, out-of-print cult classic-the rebel within Nanette awakens. As she befriends the reclusive author, falls in love with a young but troubled poet, and attempts to insert her true self into the world with wild abandon, Nanette learns the hard way that rebellion sometimes comes at a high price.
A celebration of the self and the formidable power of story, Every Exquisite Thing is Matthew Quick at his finest.
RELEASE DATE: May 10, 2016
PRE-ORDER:
THE DARKEST CORNERS BY KARA THOMAS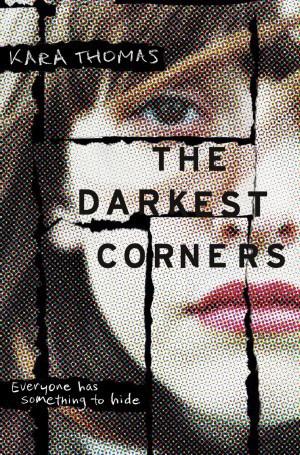 BLURB: There are ghosts around every corner in Fayette, Pennsylvania. Tessa left when she was nine and has been trying ever since not to think about it after what happened that last summer. Memories of things so dark will burn themselves into your mind if you let them.
Callie never left. She moved to another house, so she doesn't have to walk those same halls, but then Callie always was the stronger one. She can handle staring into the face of her demons-and if she parties hard enough, maybe one day they'll disappear for good. Tessa and Callie haven't talked about what they saw that summer night since it happened. After the trial Callie drifted and Tessa moved and childhood friends just have a way of losing touch.
But ever since she left, Tessa's had questions. Things have never quite added up. And now she has to go back to Fayette-to Wyatt Stokes sitting on death row; to Lori Cawley, Callie's dead cousin; and to the only other person who may be hiding the truth.
Only the closer Tessa gets to the truth, the closer she gets to a killer- and this time, it won't be as easy to run away.
RELEASE DATE: April 19, 2016
PRE-ORDER:
HIGHLY ILLOGICAL BEHAVIOR BY JOHN COREY WHALEY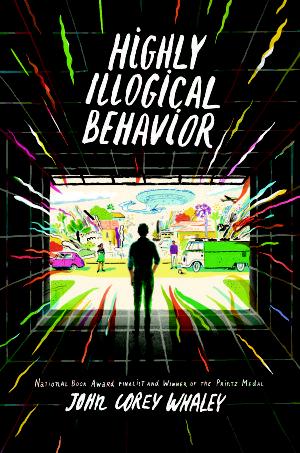 BLURB: Teen and adult fans of Matthew Quick, David Levithan, and Rainbow Rowell will adore this quirky story of coming-of-age, coming out, friendship, love...and agoraphobia.
Sixteen-year-old Solomon is agoraphobic. He hasn't left the house in three years, which is fine by him. Ambitious Lisa desperately wants to get into the second-best psychiatry program for college (she's being realistic). But how can she prove she deserves a spot there? Solomon is the answer. Determined to "fix" Sol, Lisa thrusts herself into his life, introducing him to her charming boyfriend Clark and confiding her fears in him. Soon, all three teens are far closer than they thought they'd be, and when their facades fall down, their friendships threaten to collapse, as well.
A hilarious and heart-warming coming-of-age perfect for readers of Me and Earl and the Dying Girl and All The Bright Places, Highly Illogical Behavior showcases the different ways in which we hide ourselves from the world-and the ways in which love, tragedy, and the need for connection may be the only things to bring us back into the light.
RELEASE DATE: May 10, 2016
PRE-ORDER: