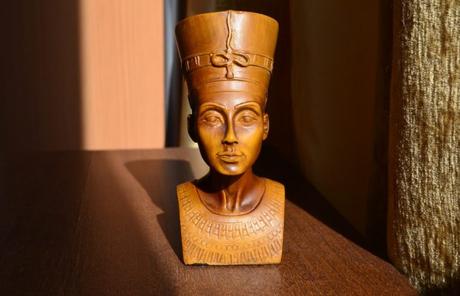 Buying & Selling Ancient Egyptian Jewelry at Raymond Lee Jewelers
Did you know that in this day and age you can still buy and sell ancient Egyptian jewelry? That's right, it still exists and right now it's hotter than ever. So today we'll be sharing some insight with you on these amazing pieces. In this article, we'll briefly discuss some of the most common types of ancient jewelry, the materials used to make it, and the spiritual significance behind it. Aside from that, we'll also let you know where you can buy and sell it.
Let's get started, shall we?
Some common types of ancient Egyptian jewelry
The most common piece from this time era is the wide collar necklace that stretches from the breast to the collar bone. But pendants, necklaces, earrings, and rings were also very popular for both men and woman.
What kind of materials did the Egyptians use to make their jewelry?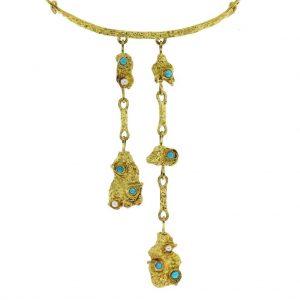 While the most common type of material used to create these pieces was gold (once they discovered it) many of the pieces were made using copper, stone, and gemstones.
Buying and selling ancient Egyptian jewelry is very similar to buying and selling any other piece of jewelry. If you have it and it's authentic, you can sell it. The tricky part comes when you need to find out the value of the piece and find a buyer.
Selling ancient Egyptian jewelry at Raymond Lee Jewelers
Here at Raymond Lee Jewelers, we believe that behind every piece of jewelry there is a smart buyer. We also believe that picking out the perfect piece of jewelry aids in getting the best possible return on your investment. So what are you waiting for? Talk to one of our expert service advisors today and get the most for your old jewelry.
If you think you have some ancient Egyptian jewelry and you're interested in selling it, the first thing you'll want to do is take it to an appraiser or your local jeweler (A.K.A Raymond Lee Jewelers). Once you get your piece evaluated and you know it's worth something you can find a potential buyer.
Areas we serve
We are located in southern Florida in the city of Boca Raton. We proudly serve Boca Raton and the surrounding following areas: Palm Beach, Fort Lauderdale, Miami, Broward, and Miami-Dade. Stop by the store and talk to one of our experts about selling your ancient jewelry today.
For more information you can also chat online, or email one of our diamond advisers at [email protected] . Or feel free to visit us at 2801 N Federal Hwy, Boca Raton, FL 33431. Our hours of operation are Monday through Friday 11am-7pm, Saturday 10am-5pm, and Sunday 12pm-5pm.