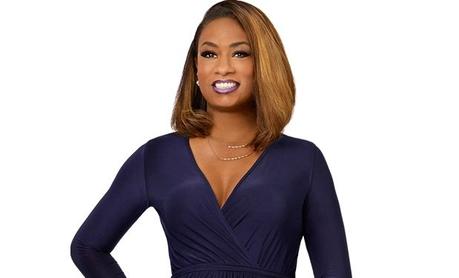 Dr. Jewel Tankard..A Wife..A Mother..A Pastor..A Business Mogul..A Boss!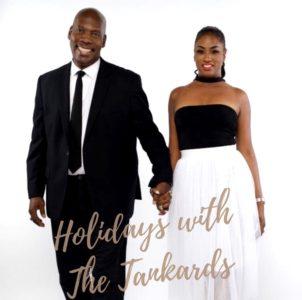 For those of you who don't know, Dr. Jewel Tankard wears many hats.  She's the star of Bravo TV's 'Thicker Than Water,' she's a devoted wife to gospel, jazz artist, Ben Tankard, she runs the Millionairess Club, and she's in the middle of planning for her highly anticipated conference 'The Millionairess Conference' which will go down in Atlanta on January 20th.
"It's time for us to learn the new rules of money!"
Jewel took a few minutes out of her busy schedule to talk to us about the holidays and money.
"The holidays are a good time to assess what your relationship is like with money.  Most people are familiar with what we call active income (income where unless you go to work, you don't get paid).  But it's time for us to learn the new rules of money."
The New Rules of Money vs. Old Rules of Money 
Old Rules Of Money
 Go to school, get a college degree, so you can get a good job with benefits (401k, mutual fund), and then expect to live off of that the rest of your life.  The problem is those types of products only bring in 4-8% per year and you only can get paid when you get ready to retire. This is why no one is getting wealthy off their 401(k)s.
  Another old rule is to go to work from 9-5, and then work overtime so that you can have some extra holiday cash.  But you end up spending more than you should and find yourselves in debt by the time the new year rolls around.  Then you repeat this cycle year after year.
"So the key is to create more income"
New Rules Of Money
I tell people to pay yourself out of everything that you get, and it doesn't matter the amount, but the key is to develop the habit. That way you can have money to invest in things like property, that generate passive income and not just "earned income."
Another new rule of money is to start trading foreign currency—you can produce cash flow every day and can start with minimal investment. Start by buying gold and silver bullion, an ounce of silver is only $20.
"Stop working so hard , 2 & 3 jobs for 1 life. That's not the plan. I hate poverty & the negative impact it has. Money impacts where u grocery shop, where u go on vacay , what zip code u live in , where your children go to school, where they go 2 summer camp, what you drive. It literally impacts every area of your life. It gives u options , choices & freedom to live your dreams. Let me show u how easy it is. "
Jewel shows us how to do that HERE
Jewel's Millionairess Conference
Join Jewel as she will be bringing a creative blend of Bosses, CEOs, and entrepreneurs for two days of sessions, panels, networking, and conversation at Cobb Galleria. There's nothing like talking business with other like-minded individuals in the Hollywood of the South!
Guest Speakers: RHOA Phaedra Parks, Married to Medicine Dr. Heavenly, R&B singer, Keri Hilson and more.
You can register for the conference HERE
Make sure to follow Jewel Tankard on FB,Instagram, and Twitter @JewelTankard