Is anyone else completely shocked and overwhelmed that the holiday season is quickly approaching? I can't believe that it is already closing in on the end of September. It seems as though the time of year that is coming is one of deals, bargains, and sales campaigns. Any business or retailer who doesn't make an effort to capitalize on the holiday season is frankly just silly!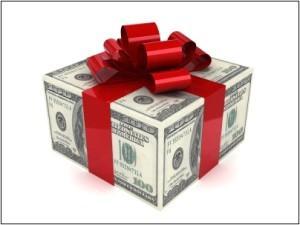 Here are a few examples of concepts that you might want to promote and how to make the most of them during the holiday season:
Retail Establishment or Website – we all know that retail rules when it comes to the holiday season. If you own a retail business or a website that is retail-based, take this golden opportunity to offer new products. Introducing new things in a time that people are already planning to purchase is a great idea.  And of course, you'll want to offer specials and savings that are tailored to the holidays. Rather than just discounting things for the heck of it, take the time to really think about products that you offer that would make great gifts OR would help gift-givers make their lives easier.
Business or Website that Offers Services – A company that offers services rather than goods can still capitalize on the holiday buying season. Consider marketing gift packages to your customers that can be given to others. For example, if you have a cleaning service, bundle 3 cleanings and offer them for a discounted price. Your regular customers can take advantage of these deals for themselves, or they can purchase them to be given as gifts.
Website – some websites aren't necessarily aiming to sell goods or services, but merely to draw people into the site to browse and link to other sites. Holiday themed content can help to bring more readers to holyour site. You can also consider linking to other sites that have holiday themes as well.
Blog – since blogs are content based, it's easy to incorporate holiday content. In addition to writing posts that are holiday themed, you can run contests that give away merchandise or services that can be given as gifts or even serve as holiday décor. You can also arrange to guest post on other blogs or trade posts with others in order to draw more eyes to your site. Also, holiday keywords are hot! Make sure you utilize them as much as possible.
(Photo Source)