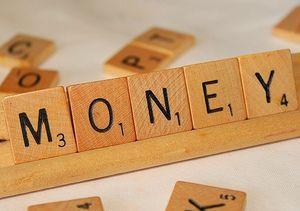 "Add another stream of revenue to your business." Tweet This Post
Dowload Free e-Book: How to Attract Customers with Facebook(aff.)
Please share this post on Twitter, Facebook, or any of your favorite social media sites. We welcome all comments. Thanks!
Contributing Author: Jeremy Higbee
Many of you might be thinking, "I don't need anybody to tell me that my business is a small business, I know what it is!"
The truth is you do not need to register your small business as a "small business" in order to be considered one.
But as a business-savvy entrepreneur, it is a good idea to register through the Small Business Administration (SBA) as small business so that you can take advantage of government contracting opportunities.
Government contracting is basically selling your goods or services to a specific government agency. For instance, if your company sells F-35 jet fighters, the Department of Defense might award you a contract to acquire those F-35s.
Here's another example, if your local government buildings need a cleaning service, and you own a housekeeping or cleaning service, you can acquire a contract by placing a winning bid against other companies that would allow you to sell your services to the state or local government to clean their buildings.
Government contracts are a great way to add another stream of revenue to your business.
The U.S. Government is the biggest buyer of goods and services in the world. Whether you agree with how the government spends their money (they sure can't) or not, you can get in on that spending.
In 2009, small business received $96 billion in federal contracts!
If you register your business as a small business, you can get qualified to receive a chunk of that.
Here's what to do...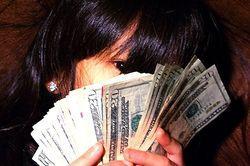 Maintaining Size Standards to Qualify for Government Contracting
Size standards, as defined by the SBA, usually have to do with the number of employees or the annual average of your company's receipts.
In order to qualify for government contracting, you must obey the size standards. Normally, if your business has fewer than 500 employees or makes less than $7 million annually, you'll qualify as a small business.
The SBA, though, is well aware that size standards vary industry to industry.
So, there are several different North American Industry Classification System (NAICS) codes that you can list your business under.
Obtain Your Dun & Bradstreet Number for Government Proposals
To begin, apply for Dun & Bradstreet or D-U-N-S number.
This is the easiest part.
The D-U-N-S is a nine-digit classification code that identifies the physical location of your company. If you have multiple locations, you will need multiple D-U-N-S numbers.
Next, register for the System of Award Management (SAM).
If you've applied in the past, pre-2012, this system used to be named the Central Contractor Registration (CCR), but was renamed SAM in July of 2012.
This system works a repository for government agencies to search for business that want to sell for the government.
During the registration process, you'll have an option to fill out a business profile, be sure to do this thoroughly.
Once the profile is filled out, it will be sent to the Dynamic Small Business Search (DSBS), which also works like a database for interested parties, private or government, interested in goods and services that your business may offer.
Certifying for the Women-Owned Small Business Program
The government has set up contracting programs that sets aside a certain amount of government contracts for small business owned by certain populations.
There are programs for:
Service-disabled veteran-owned small businesses (SDVOSBs).
8(a) business development for disadvantaged businesses and

minority owned small businesses.
Historically underutilized business zones (HUBzones).
Women-owned small businesses (WOSBs). 
For this article, we'll focus on certifying for the women-owned small businesses (WOSBs) program.
You will need to maintain the same size standards as mentioned before, if you do not, you will not be eligible.
This program (as well as the others) is a self-certified program, which means that the SBA isn't going to make sure you get those set-aside contracts.
You can certify yourself into one of these programs when registering for SAM.
Your business will be reviewed to see if it actually qualifies. There's been more than one shady dealing with government contractors registering for these programs.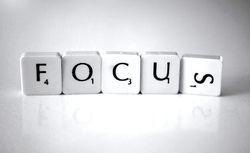 Here's what you need to know to be eligible to certify for the women-owned small business program:
- The business must be at least 51 percent owned by a woman or women.
- The business must be directly owned by a woman or women; the business cannot be owned through another firm.
- The business must be owned unconditionally by a woman or women without restrictions.
- The woman or women who own the business must receive distributions commensurate with ownership percentages.
- Maintain size standards.
Registering is easy, and self-certifying is even easier!
The hard part of government contracting is staying ahead of the competition.
While most businesses register for SAM and DSBS, most don't register for an online bid service for government contracting that can keep businesses up-to-date on government contract news, help manage bids, and keep all the data in the cloud.
Don't forget good-old marketing as well. Show government agencies why your business is better than the rest!
Recommended Reading on Government Contracting:
Strong Castle: The Dark Side of Government Contracting 
Image Credit: Philip Taylor PT, stevendepolo, Nina Matthews Photography via Compfight cc 
About the Contributing Author:  

Jeremy Higbee is a freelance writer, ex-grant composer, and now-and-then local newspaper guest columnist. When he's not giving business advice, Jeremy can be found on the slopes of the Wasatch Mountains in Utah. For additional advice on government contracts for small businesses, follow Jeremy on Twitter: @JeremyHigbee1
If you enjoyed today's post, then you are going to LOVE the following content. The Woman in Leadership community has more Business Advice for you! 
Download this Free e-Book Now: How to Attract Customers with Facebook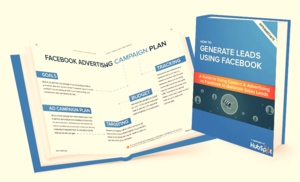 After reading this ebook, you will be able to: 
Plan out a successful Facebook marketing campaign.
Segment your audience for best results.

Allocate budget aligned with your business's goals.
Analyze the success of your campaign in order to make improvements.
Dowload Free e-Book Here: How to Attract Customers with Facebook