Don't you just hate it when sometimes fragrance brands do "fruity" versions of an existing scent for the younger bracket?  I have nothing against fruity if it's done uniquely and memorably well but sometimes it takes all the sophistication and spirit out of what could be something better.  I was really hoping with all my might that Burberry Body Tender was not a very fruity spin off.  Not everyone younger wants a fruity version, more often than not they just want something they can spray on everyday that doesn't shout "formal dinner" but isn't just plain body spray or cologne either.  I was invited to the Burberry Body Tender launch yesterday at SM Makati and had a lovely time with some blogger friends I hadn't seen for awhile and that was where they unveiled this.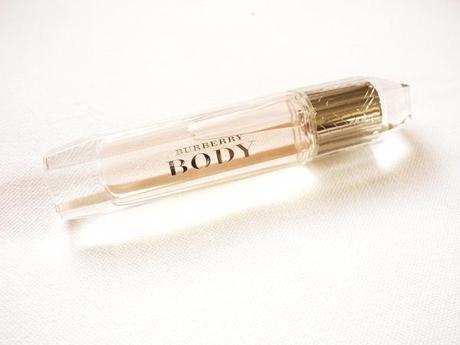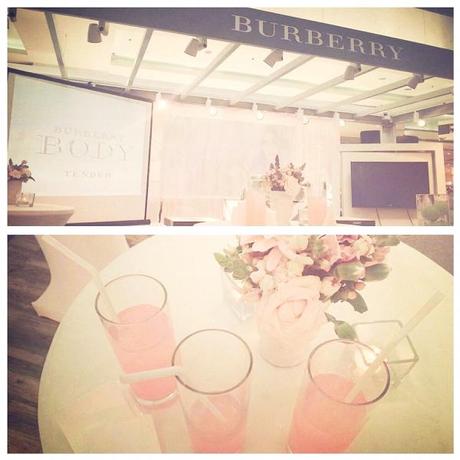 Amidst offerings of scented ribbons, sparkling drinks, macarons and pink lemonade Burberry released its younger, clean and captivating scent, Burberry Body Tender. The original Burberry Body scent was launched last year and I'll be honest when I say I have not sniffed that original release.  Friends at this launch mentioned it was deeper and more intense than this one. So Burberry Body Tender which is supposedly a more gentle spin off from the original is actually my first Burberry Body Scent and you know what?  I like it, I like it a lot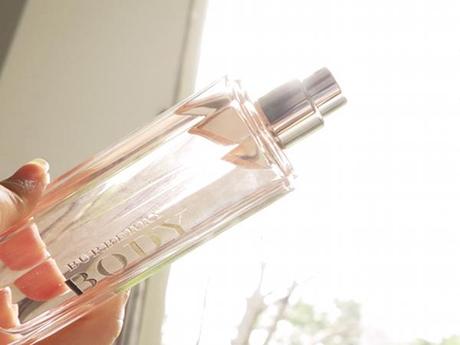 It's not at all a heavy fragrance though I can't say the same for the bottle, lol, which is beautiful by the way, and this scent…it certainly lasts.  I could smell it on me hours later even as I lay in bed last night. Is it floral upon first whiff? Mmmm…I'm not an expert but TO ME it's like a soapy floral with an underlying sweet but barely fruity note.
"Burberry Body Tender is inspired by the freshness of youth, energy, hope, excitement, natural beauty, radiance, the English morning dew, English roses."

Top Notes:   fresh surge of lemon, crisp apple and green absinth

Heart Notes:  a delicate blend of light rose, white jasmine and sandalwood

Base Notes:  a soft base of cashmeran, amber and musk
It's very feminine but not at all corny. It's a quintessential day scent that I sense can nab a few 2nd glances for you. The bottle actually looks like it carries one dose of the fountain of youth which can turn you into Cara Delevigne with one swig lol. I wish I had a parfum version of this, it's a complete head turner. Burberry Body Tender is available from Burberry boutiques and counters in leading department stores nationwide at these prices as per product size.
85ml:  P4,898
60ml:  P3,898
35ml:  P2,898