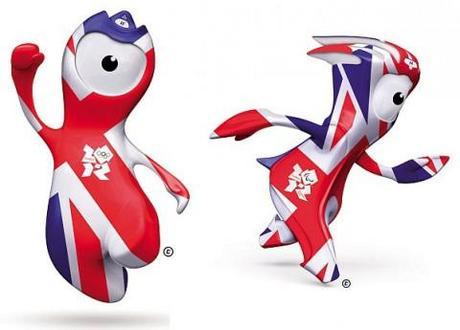 Olympic mascots Wenlock and Mandeville
The background
Unless you've been living under a rock, you'll be acutely aware that private security group G4S have under-delivered pretty spectacularly on their promise to provide 10,400 security guards for the London 2012 Olympic Games. Due to G4S's failings, the Armed Forces have been called in by the British government to provide much of the security for the Games.
The mess has led many to question the suitability of outsourcing for things such as Olympics security. "While the Olympics fiasco has rightly been termed a 'humiliating shambles', the cumulative effect of these attacks has been to turn what was a serious but singular case of contractual failure into something altogether more general. The business of outsourcing has itself been put on trial. With clowns like these at the wheel, the public has been invited to conclude, what on earth are we doing contracting them to perform our public services?" questioned Jonathan Ford at The Financial Times.
The reputation damage already done to G4S is likely to seriously impact on the firm's ability to win big contracts in the future.  Ford observed that G4S "has been characterised as some sort of Marx Brothers-style operation, crashing haplessly from one corporate pratfall to the next. Past mistakes have been gleefully picked over; from the time three years ago when thieves landed a helicopter on the roof of one of its buildings in Sweden all the way back to the early 1990s, when it had an unfortunate habit of mislaying prisoners on their way to and from court appearances."
Before the deluge
G4S is undoubtedly in a spot of bother. But life wasn't always so bad for Chief Executive Nick Buckles and the rest of the firm's top brass. Indeed, before the London 2012 contract disaster, they even felt chipper enough to make an upbeat country-rock corporate theme song – Securing Your World. The title (and song) probably didn't sound quite so ridiculous back then as it does today. Lyrics include ""Our mission is to maintain the peace, but make no mistake, we'll face the beast!"
"It's really quite something – vaguely reminiscent of 'Blaze of Glory'-era Bon Jovi, but 10 times worse than that sounds," exclaimed The Guardian Music Tumblr.