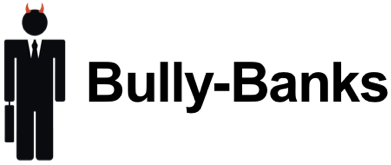 More than 50 small-business owners, who have been mis-sold Interest Rate Swap Agreements (IRSAs), are coming together this weekend (Sunday, May 20) to launch a campaign to raise awareness of how British banks have been exploiting their small business customers.
Organised by campaign group Bully-Banks they aim to bring all banks the meeting will set out a plan of action to challenge the banks over their behavior and lobby Parliament and the Financial Services Authority to investigate wide scale mis-selling.
An estimated 300,000 small businesses are calculated to have been encouraged by their banks to enter into IRSAs resulting in deals with crippling monthly penalty charges or excessive break charges which businesses cannot afford to buy out.
Bully-Banks was created to co-ordinate complaints by the owners of small-to-medium-sized business against the conduct of banks including Barclays, HSBC, Royal Bank of Scotland and Lloyds Banking Group.
Paul Adcock, who is coordinating Bully-Banks, said: "We will be adopting a two pronged strategy of highlighting the injustice suffered by small businesses as well as the wider impact on the UK economic recovery. Bully-Banks is independent of all political parties and has no commercial affiliations.
"The banks are accused of failing to warn their clients of potential risks and exit costs of very complex financial products, mostly sold at the bank's instigation and often as a condition of continued borrowing."
"Bully-Banks is asking every owner of a small or medium-sized business who believes they have been mis-sold an IRSA to register with Bully-Banks.  Together we can ensure that this issue is debated in the media and by Government to ensure that the banks address this issue as they already have with the mis-selling of payment protection insurance scandal."
On Sunday, May 20 Bully-Banks and its members will seek to establish Task Teams to carry out the necessary activities as the campaign moves into the next phase. There will also be an opportunity to meet some of the legal and financial professionals who have played a role in identifying the nature of the banks' mis-selling activities.
The meeting will be held at the Bicester Hotel, Chesterton, Oxfordshire, OX26 1TE at 10.00 am – the cost of the conference facilities are being met by a member of Bully-Banks – and the event is free to attend. To register your interest contact Bully-Banks by email: [email protected] or register at the Bully-Banks website bully-banks.co.uk.
Full disclosure – we are working for Bully-Banks on a pro bono basis