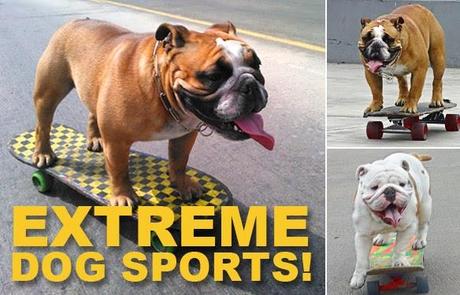 A skateboarding school for Bulldogs meets every week in the Peruvian capital of Lima | Facebook/ElBiuf
Bulldogs have long been a favorite breed for many dog owners. They are a strong, muscular breed that are robust and able to fend off an attack with their loose skin. But now, one school has recently been training a whole new generation of pupils into the EXTREME Sport of skateboarding: Bulldogs!

Biuf the Bulldog's rise to fame came from learning to skateboard | facebook/ElBiuf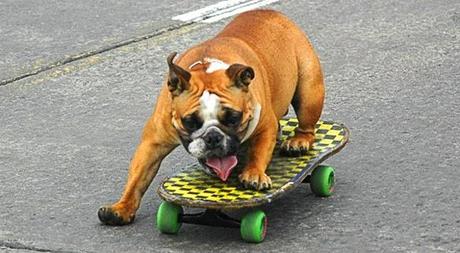 Biuf demonstrates his skateboard-riding skills during class | Facebook/Biuf


In the Peruvian capital of Lima, class is in session. The star pupil is a Bulldog named Biuf, who's recent rise in popularity has brought this school into the spotlight.
Under the guidance of his owner Ivan Juscamita, Biuf has learned how to skateboard and has since set the Pet World on fire and has become an internet sensation with over 12,000 likes on his Facebook page.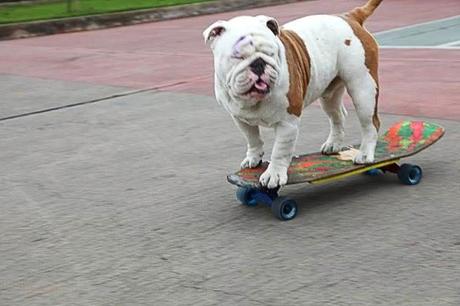 This Bulldog makes a face while class is in session | Facebook/ElBiuf

We call it the "school for skater bulldogs" and we meet every Saturday at 3:33pm. We chose that time to be punctual, says Juscamita, reports the Telegraph. "
All the Bulldogs who follow Biuf on Facebook come and get together, we have fun, we get on the skateboard and practice."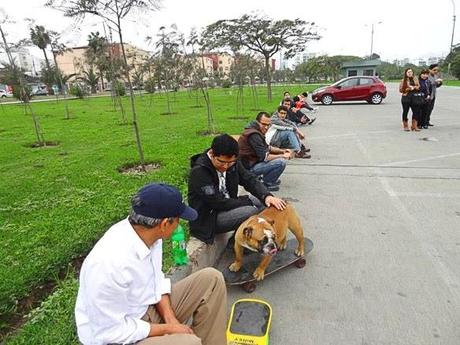 Other Bulldog owners gather for a Saturday class session | Facebook/ElBiuf

A SCHOOL 
with a CAUSE


Juscamita stated that he plans to open a legitimate skateboarding school to teach other dogs and plans to use the proceeds to help dog shelters.
VIDEO: See Peru's 
first skateboarding school for Bulldogs!
Source: The Telegraph | Facebook