---
A Message from Burke below
and
New Remaster "Deliver Us From Evil"
We are pleased to announce that the "Deliver Us From Evil" Remaster will be released on the 25th November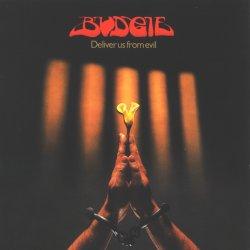 It has a 12 page booklet with recently written memories of 1982 from Burke, John and Steve and has the following bonus tracks:
Bored With russia(single edit) Truth Drug(Live 1982) Flowers In The Attic(Live 1983)
All orders received by November 25th will receive signed copies.
For those of you who have been collecting the remaster catalog , the logo lettering on the CD spine artwork on NP9 and NP10 was incorrect on the initial pressings. For those of you that have these CD's if you would like to put a note on your order form for "Deliver Us from Evil" requesting replacement inlays for these CD's they will be sent to you at the same time .
November 2013 message from Burke
"Hello fellow budgie people, just a line to let you know what's going on in cuckooland these days.I've recovered from my Polish op. and I'm busy writing the next Budgie album. God willing I will have it all together for the new year and I would then like to tour. But we'll see. Remember, keep your beak clean" – burke
Please visit our Website now
http://www.budgie.uk.com/merchandise/