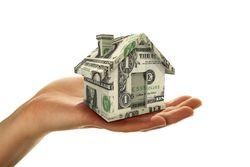 If you are buying your first home, it's easy to think of your monthly PITI (principal, interest, taxes, insurance) payment as as what your new home is going to cost you. The true cost of home ownership extends beyond that, however.
Here are some other things to factor into your home budget...
ONE-TIME EXPENSES
Applainces and mechanicals - will your appliances, water heater, furnace/AC need replacing now or in the near future?
Furniture - if you are moving to a bigger space you will likely need more furniture... and if you are moving to a smaller space you may to get smaller scale furnishings
Window coverings - will you need new window coverings?
Updates - if you are planning to do major remodeling you have likely already figured out that cost, but what about minor updates such a fresh paint, new floor coverings, bath and kitchen updates?
Storage - will you need new storage units? what about an on-going storage facility?
ONGOING EXPENSES
Utilities/association fees - find out monthly average of current utility costs so you can budget, keeping in mind that your usage could be higher or lower
Exterior maintenance - you may need to buy some tools to help you save money in the long run, including ladders and power tools; long term maintenance costs could include the roof, siding and trim, windows, sealing the driveway, cleaning/replacing gutters
Interior maintenance - includes maintaining appliances, plumbing and electrical systems, walls and floor coverings, etc
Yard care and snow removal - will you need to purchase a lawn mower and/or snow blower? landscaping tools? snow shovel? or hire a service?
Transportation costs - if you use public transportation, check out routes and cost; if you drive, will your auto insurance costs go up? will your mileage increase? will you need to purchase a vehicle? budget for gas, oil, insurance, tires, regular maintenance
Sharlene Hensrud, RE/MAX Results - Email - Minneapolis-St. Paul Buyer's Agent