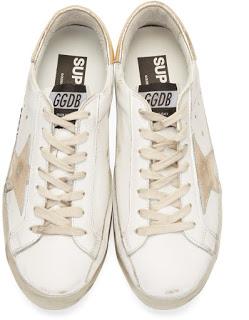 Golden Goose White Sparkle Superstar Sneakers
Golden Goose is a brand known for taking supple premium leathers then making them look less than pristine. However, the effect always seems to be very cool. These White Sparkle Superstar Sneakers have the seasoned distressing of a well worn shoe with the crisp accents of metallic gold leather on the upper heel and a painted metallic gold rubber sole. Think finding a precious metal in the mire and you'll understand Golden Goose and see how these can look great with your spring denim, shorts and/or well-worn khakis. Available now at Ssense.com.
Category: Golden Goose, Low-Tops, Men's Shoes, Men's Sneakers, Mens, Mens Footwear, Mens Spring/Summer 2017, Mens Style, Ssense.com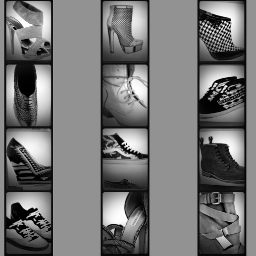 About SHOEOGRAPHY.COM:
Shoeography.com is a daily footwear blog highlighting what's new and what's hot in mens shoes, and women's fashion shoes!