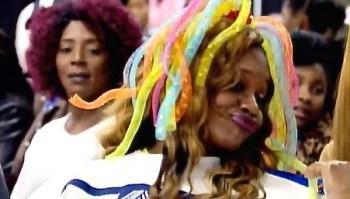 If you want the truth, I didn't even know it was Halloween. This is just my Saturday hair, yo. Hootie Boo!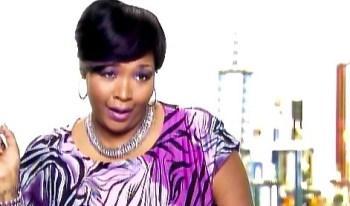 MmmmmHmmmm. You know dat's rite. I'm back and giving out Purple Nurples to all the haters.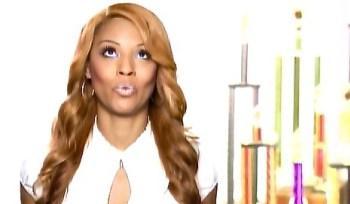 Thank you, Lifetime, for finding a lady crazier than me. Now I can just be the Pretty One.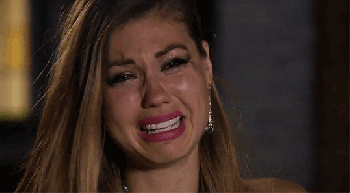 All I wanted was to find true love, get one of those damn roses and make Stand Battle Cuts.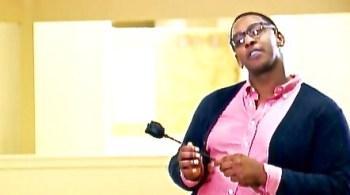 Sucks to be you. Now just scoot along before a house falls on you and I steal those fabulous shoes.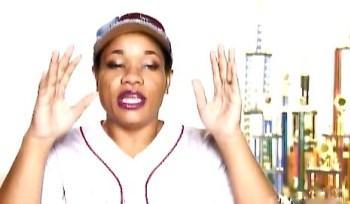 Lawd, pleez…not that Tawantza again. If I could remember where I left my hair I would pull it all out.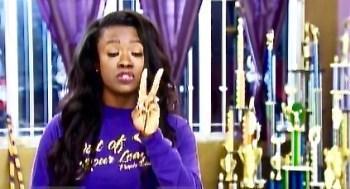 I was pregnant for TWO years with my baby and that's not even the craziest s*** on this show.
Boo!
I mean…Hey, Boo!
Don't be scared.  It's just Halloween at the Dollhouse Dance Factory.
You heard me.  Bring It! was breaking it down and taking it all the way to SpookyTown this week at the Buck Up Or Fall Back Competition, which meant that we were all guaranteed enough tricks and treats to fill even the biggest Michael Kors candy bag.
Every weekend event is a big deal for Dianna Williams and her Dancing Dolls.  We know that by now.  But it's an even bigger deal so when it's a holiday spectacular and you're going back up against your hometown rivals the Purple Diamonds.
The PDs.
Led by coach Shanika Lee and her aeropilates arms.  You see them biceps?
Dang, gurl.  You snapped back good after being pregnant for almost 2 1/2 seasons.
Shanika got it going on.  But that ain't all.
In addition to capturing the Guinness world record for the longest gestation period evah and losing all her baby fat over the course of one weekend, Shanika had also somehow managed to steal two former Dancing Dolls away from the Dollhouse.
Dat's rite.
Tamia…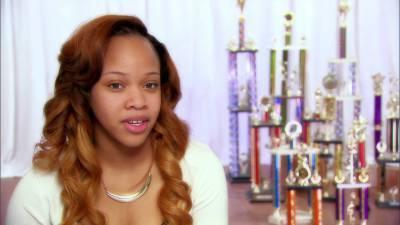 …and ZaTia…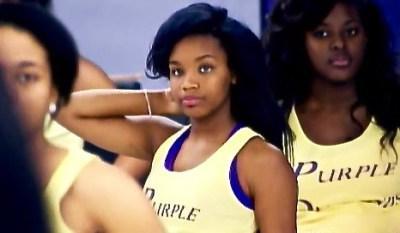 …were finally back on our TVs.  Yaaaaas!  We love them.
Where you been, gurlz?  Sup wid dat?
There are urban legends that go on for days about why Tamia really left the Dolls.
Everything from this to that and back again.  Kind of like Big Foot or the Loch Ness Monster…some things will forever remain a mystery to mankind.
ZaTia, on the other hand, is a whole different story.  We know what happened there.
Her Mama is straight up crazy.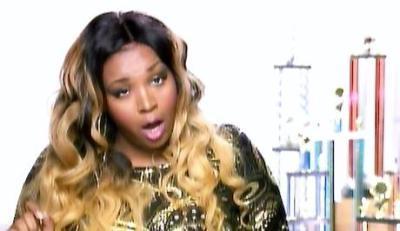 Straight up.  From the bottom up.  From the basement to the penthouse.
With no elevator stops in between.
But we love her.  Mad love.
For her…and for everything that comes with being Tawantza.
Unfortunately, Miss D didn't feel the same last season when she sent Tawantza and her crazy headband packing after one last sidewalk blowout.  Lucky for us, tho, Tawantza landed right on the doorsteps of the Purple Diamonds.
And the world will never be the same again.
You just hold that thought for a few more commercials, 'kay?
This week, the Dolls would be competing in both Stand Battle and a Halloween-themed Creative Dance category, which was going to be the most elaborate piece o' work ever attempted by Dianna and her team.
Spoiler Alert:  Glow In The Dark.  Like TRON.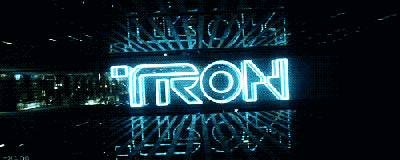 But first, it was time to rehearse some choreography while the Mamas all filed into the seasonally decorated IKEA Showroom/Viewing Lounge.  Shoutout to Party Warehouse for the spooky ambiance.  Check's in the mail.
Gotta say.  It was quite festive back there.  All thanks to New Mama Dana, who popped up from behind the cobweb covered cushions all like…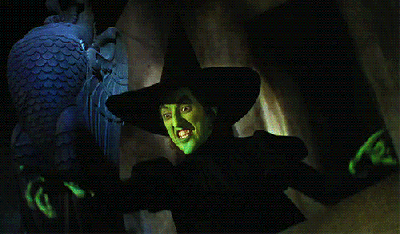 …but actually more crazy like…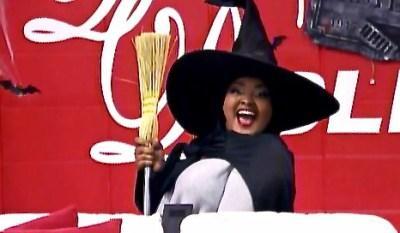 …which made everyone else get all like…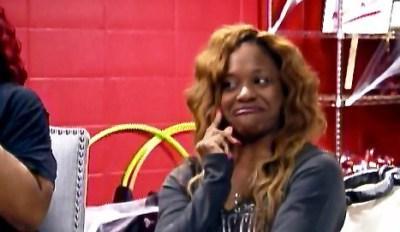 Yup.  She's crazy.
Between the two teams, the Dolls and Purple Diamonds have had a long history of highs and lows…and booty slaps…if you count that one time the PDs spanked all their dignity away after snatching First Place from the Dolls.  Remember that?  Who does that?
Granted, it was almost worth it just to see the face that then-Captain Kayla made as it was happening.  But, really…who does that?  Please don't ever do that again.
While the Purple Diamonds were busy working on a sisterhood-themed Stand that would highlight how they happily took two Dolls away from Dianna, the Dancing Dolls were ironically also working on a performance that would let the world know that once you're a Doll…you're always a Doll.
Hold that thought, too, while you check out this SideEye.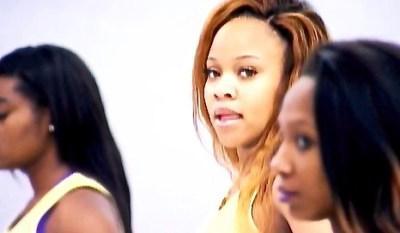 The other major players in this week's competition were the Columbus Jaguars and their thirsty coach Arthur Harris, Jr.
Yup.  They're baaaaack.
Arthur was the one who left that note on the door of the Dollhouse last time, talking smack about how the Jaguars were gonna eat the Dolls for lunch and blah to the blah to the blah.
If You're Keeping Score Department:  After posting the note, the Jaguars got eliminated so fast in the First Round that they never even got to the table for that meal.  So you already knew they were coming at the Dolls with a hearty appetite this time around.
Srsly.  Now they were hungry AND thirsty.
If you've never had the pleasure of meeting Arthur, lemme break it down for you.
Take this little boy on the left from last year's school uniform mailer, but buzz his hair and make his shirt more of a J.Crew pink…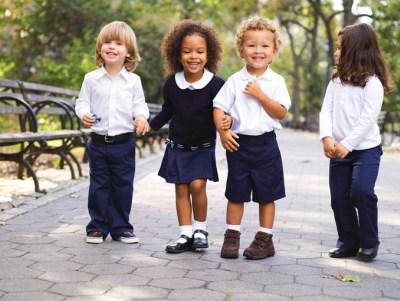 …layer him up in a comfy sweater…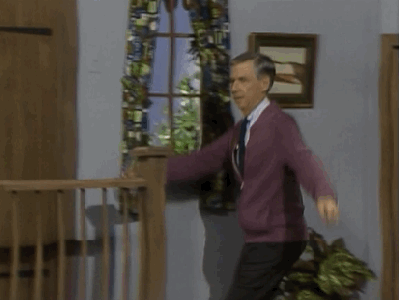 …throw in some of
Morticia Adams
' floral arranging skills…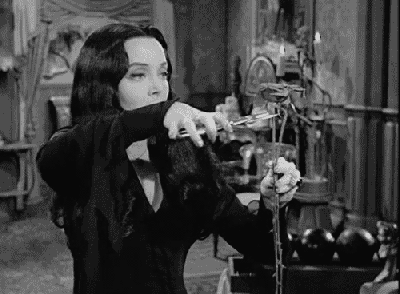 …and then finish it off with this chick…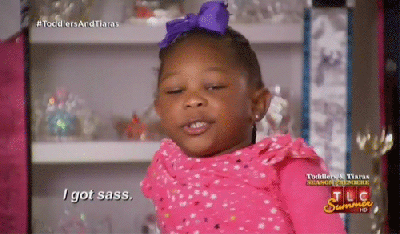 …and you basically just built yo'self an Arthur 2.0…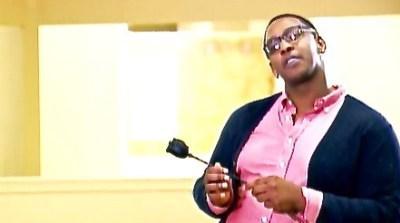 Who.  We.  Love.
And it gets even better.  Because in lieu of an actual severed horse's head, dude totally FedEx'ed a box of black roses to the Dollhouse with a 'See You At Your Own Funeral' note, which wasn't scary or insane at all.
It was, however, enough of an excuse for the DDPs to host a mock funeral out back in the IKEA Lounge and allow my girl Tina to air out her scalp for a few minutes when she popped her wig onto fake-Arthur's dead body during the service.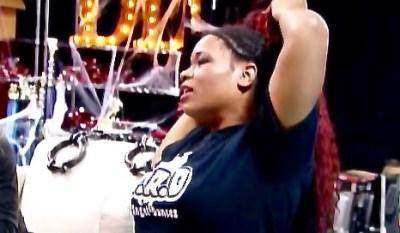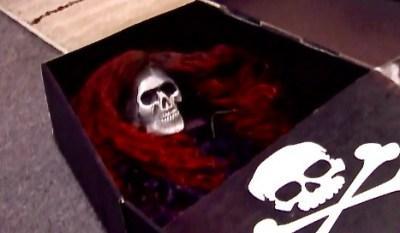 This show.  I swear.  A billion heart emojis.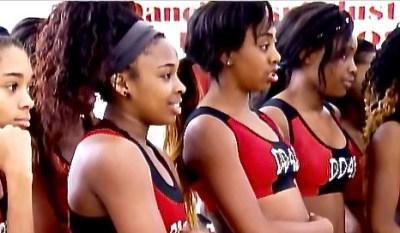 The next day was when the party really got started, tho.  F'real.
A DDP Halloween party!
Seloncé and Dana showed up as a Naughty Devil and Crazy CatLady, respectively.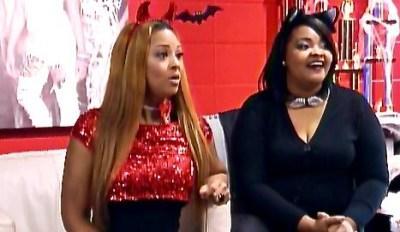 Tina high-kicked in as one of those lederhosen boys who always lose their passports and then black out during Oktoberfest.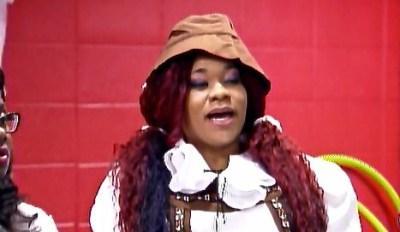 No lie.  She totally came into the room like this…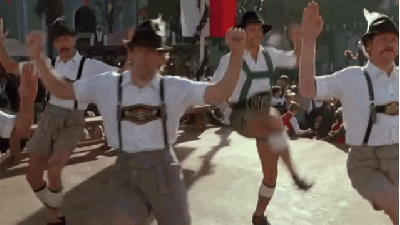 Side note:  They do this upside down thing at Oktoberfest for some reason and I was totally hoping the DDPs might give a try, but realistically…with all those weaves…I knew it would just be asking for trouble.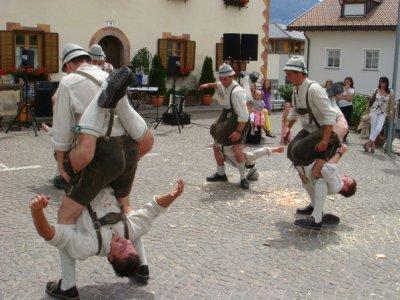 Mimi
even showed up in some kind of 50/50 combination getup that was half Tawantza and half skeleton in a monk's hoodie.  I didn't ask.
I just know that I love that lady too much sometimes.
You think she sleeps in that glitter eye liner?  Because that can't safe.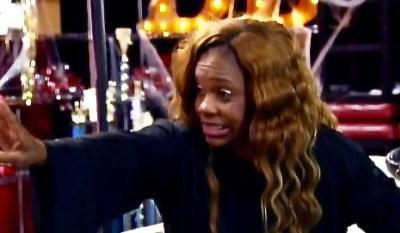 Fashion Alert:  Seloncé and this hair wrap/scarf thing.  Mama knows she looks good.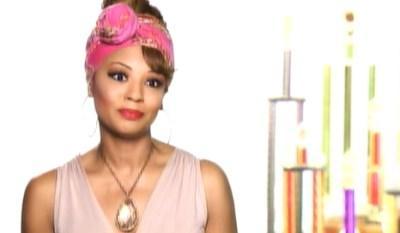 As the competition grew closer, more Dolls were cut from the Stand Battle.  Which didn't sit well with Dana because, you know…the whole
'FaithFaithFaithFaithFaith'
thing that has been going on since Day One.
Dianna eventually decided to add a second tier of girls back into the routine, but not until Dana swooped into the office to plead her case for Faith when nobody was looking.
Whether Miss D's choice to put more dancers back on the floor had anything to do with Dana's visit or not will always be another one of those Urban Legends that we'll probably never know the answer to, but nobody cared as long as their kids were back in the spotlight.  So thanks, Dana.  Maybe.  Or not.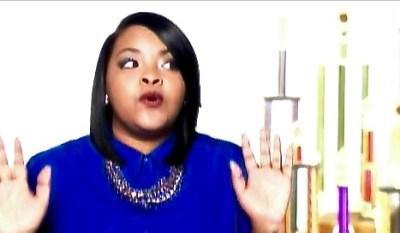 Finally, it was Showtime!
And time for my boy Jay-Z Fever For The Flava to grab the emcee mic again.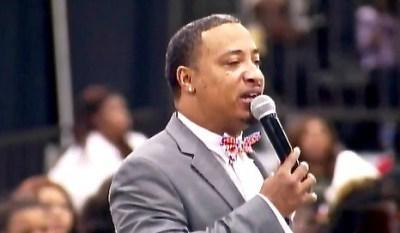 Looking Fly as always, the only thing square about this dude is that hanky that's always hanging out of his suit pocket.  Let Jay Fever show you how it's done, boys.
After letting his trusty side-kick Antwon McClain take over the reigns last week, JF was back in a gray suit and back in bidnezz.
Side note:  I would kill to cruise around town with Jay and Twon while they're jamming to mix tapes.  You just know they got the beat dropping all like…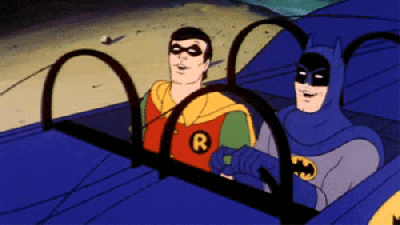 Jackson's Dynamic Duo.
Speaking of.  Here's another photo of Dana from the Halloween party that I forgot to show you.  Look at her just laying there waiting for Mimi to bring her some more snacks.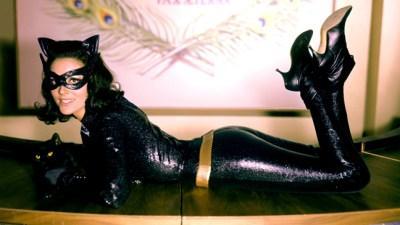 As Dianna and Arthur bumped into each other in the back hallway, because…you know…the Weekly Back Hallway Bump, the DDPs were all getting situated in the bleachers in their second Halloween costume change of the episode.
Srsly.  Lifetime TV must have the same costume budget Cher has for her Vegas gigs.
Sister Tina was all settled in…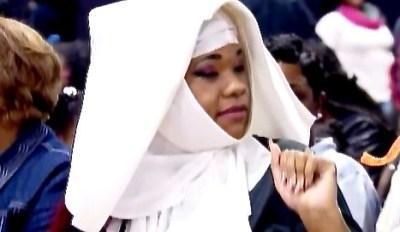 …judging and praying for everyone like a Boss as the smoke machine kicked in and the Purple Diamonds hit the parquet with a Michael Jackson Thriller-looking routine.
Bonus Points:  Awarded to Kayla for some crazy white jumpsuit situation Mad Scientist/Back To The Future/Skeletor/Colonel Sanders from the KFC bucket costume.
I don't really know what was going on, but the goggles put her over the top when it came to sheer number of votes received.
The Columbus Jaguars were up next with a tribute to superheroes who killed zombies.
Or at least that's what Dianna and I got out of the routine.
Not really sure what that was all about, either.
And then the Dolls hit…and lit…up the floor.  Just like the movie.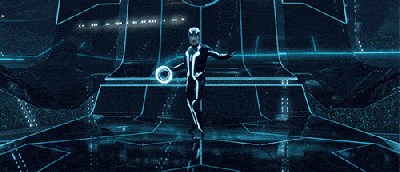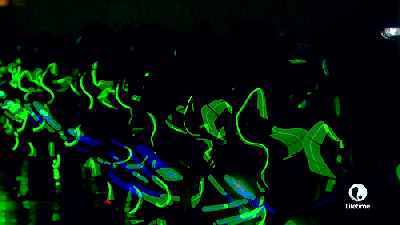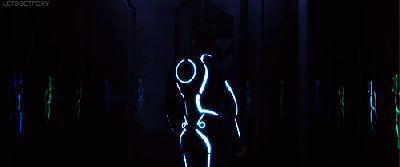 Can you even tell the difference?  I don't think so.
E'rryone went boinkers.
Did I forget to mention that Tawantza showed up?
Because that was kind of a big deal.
At least to her.
She showed up a'ight.  And she was all like That'sRightBaby…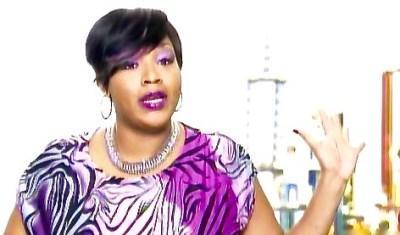 …and I'mBackBaby…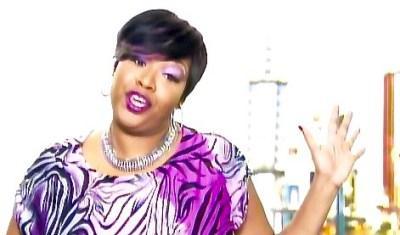 …and MmmHmmYouKnowThat'sRightBaby…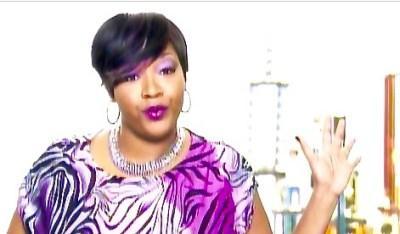 …and even got all closeup in the camera like…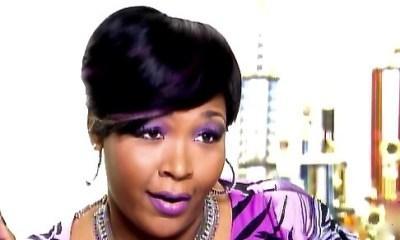 Gah, I love that NutJob.
I don't know if she cut her hair, misplaced her hair or if it was just stuck in some car door out in the parking lot, but all that hip hop music and purple eyeshadow up in my grill just reminded me of the time Barney and Dora dropped it like it was hot on the playground.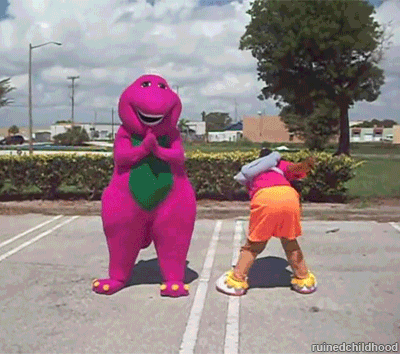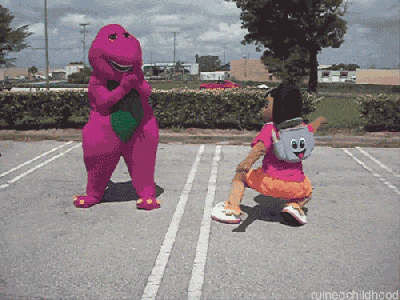 C'mon.  That was hilarious.
And then I think I passed out.
When I came to, it was the Dancing Dolls vs. the Purple Diamonds in the final round of the Stand Battles.  I guess they must have beat out everyone in the first two rounds.  I should check the DVR, because I don't think Arthur got his wish.
Dianna had a couple of bootleg PDs which she utilized in the Dolls' routine, pulling DD4L logo tee shirts over their heads while they were dancing.
Because, you know…Once A Doll, etc.
The Purple Diamonds, on the other hand, weren't so nice.
At all.
Apparently, not only do they like to talk trash…but they are also more than happy to actually trash yo' s*** when you're not looking.  Literally.
No lie.  They took the Dolls' uniforms and stomped the yard with them all over the floor before letting some lady wearing Beats by Dre sweep them right under the bleachers.
AwHellNah.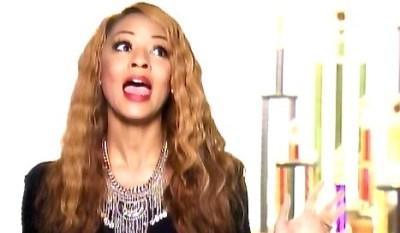 Not cool.  Not cool at all.
And to make it worse, the PDs can't even cash their winning check to pay the Dolls' dry cleaning bill.  Because they lost.  In both categories.
Boom.
The Dancing Dolls came in First Place in Creative and Stand Battle!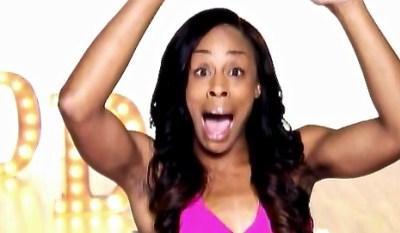 And then it was over.
Everyone was happy.  Really happy.
Best.  Halloween.  Ever.
Now I gotta go.  I'm hitching a ride with Dana.
DD4L!