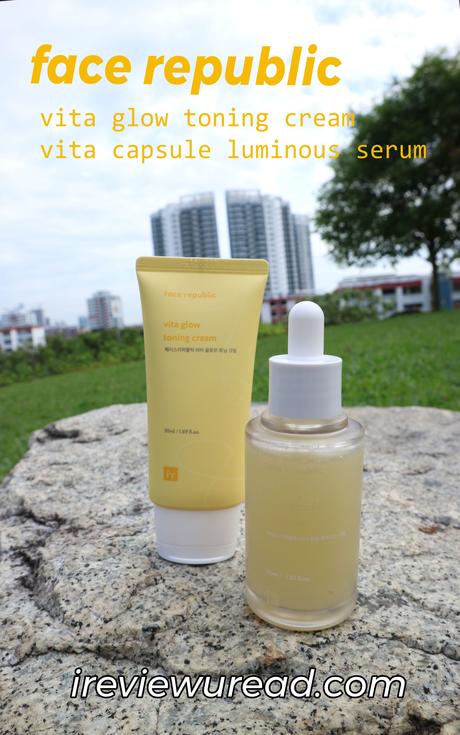 Face Republic Vita Glow Toning Cream & Vita Capsule Luminous Serum
In the previous post, I introduced the Face Republic Hydro line that centres around the benefits of Hyaluronic Acid. Now that your face is hydrated, it's time for you to turn back the clock more with Face Republic Vita Line.
Face Republic Vita Line brightens our face and achieves the bouncy look we all hope to get regardless of age.
The skincare line includes the Vita Capsule Luminous Serum and Vita Glow Toning Cream. This line helps brightens the face and lightens the skin tone.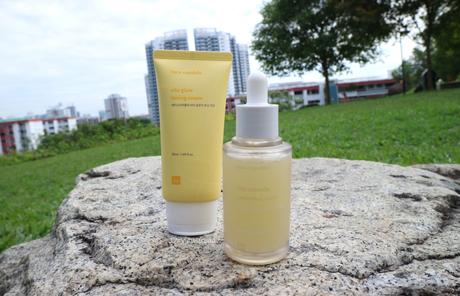 Although Face Republic Vita Line could be used as a standalone product, they are best used with:
Gold Mineral Cleanser
AHA/BHA Toner
Cica Gel Moisturiser
Vita Capsule Luminous Serum
Vita Glow Toning Cream
Purity Sun Essence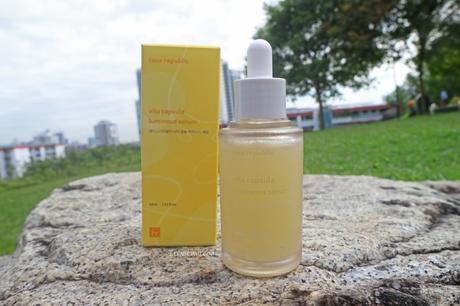 Face Republic Vita Capsule Luminous Serum
Face Republic Vita Capsule Luminous Serum brightens dull skin using Vitamin ingredients and capsulized jojoba seed oil.
It contains 5% Niacinamide, Vitamin B3, Vitamin B5, Vitamin C and Vitamin E. They balance out the skin's oil and moisture levels and prevent the skin from drying.
These mild and hypoallergenic ingredients help ease the skin. They also work deep into the skin to restore the skin's natural glow. This combination leaves your skin with a dewy finish and a radiant complexion.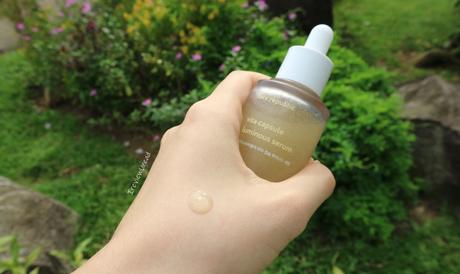 One of the wonderful things about the Face Republic Vita Capsule Luminous Serum is the lack of artificial fragrance and irritation. It is also formulated with clean ingredients.
Why is it yellow?
The light-yellow colouring is naturally toned with Theobroma Cacao (Cocoa) Seed Extract and Melia Azadirachta Leaf Extract. Since it is a naturally toned formulation, the colour may become lighter when exposed to light repeatedly. Despite that, the quality and effectiveness of the serum are not affected.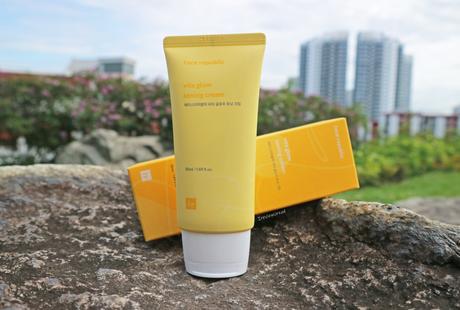 It is recommended to incorporate this serum into your daytime routine as the vitamin ingredients heighten the skin's sensitivity to UV effects. As per every skincare product, do remember to apply sunscreen after using the serum.
Face Republic Vita Glow Toning Cream
The Face Republic Vita Glow Toning Cream is a cream that helps build up one's bright and radiant complexion.
Hyaluronic Acid
Hydrolyzed Hyaluronic Acid
Sodium Hyaluronate
It contains 3 different kinds of Hyaluronic Acid: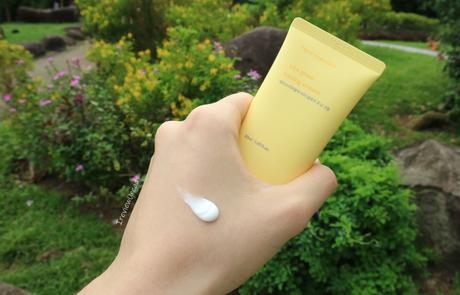 Hyaluronic Acid is important for it helps moisturise and hydrate the skin.
The Face Republic Vita Glow Toning Cream helps moisturise and naturally lightens the skin tone. One of the main ingredients in the cream is Vitamin B3 (Niacinamide). This ingredient helps with the brightening of the skin.
Another ingredient is Titanium Dioxide. This ingredient gives the skin a natural tone-up. The special thing about Niacinamide and Titanium Dioxide is, these ingredients are suitable for sensitive skin.
Adenosine - Anti-wrinkle
Vitamin A B C E complex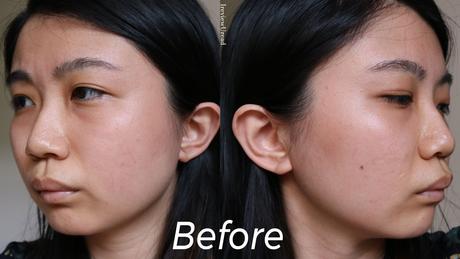 Aside from these two ingredients, other ingredients in the cream includes:
Before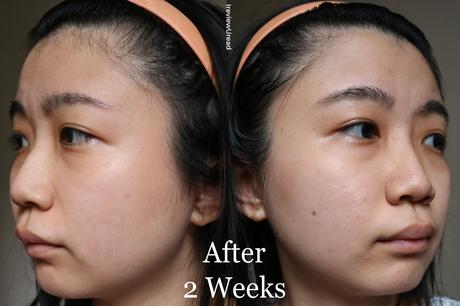 Picking off from my Face Republic Hydro-Line review, my face was in its optimal hydration state when I started this 'experiment'. It was bouncy and I no longer struggle from the tightness on my cheeks. I was able to sit in an air-conditioned room for over 8 hours without any complaints.
However, being hydrated does not mean I will automatically have an even skin tone or a glowing complexion. That's where their Vita Line comes in.
After Trying Face Republic Vita Line for 2 Weeks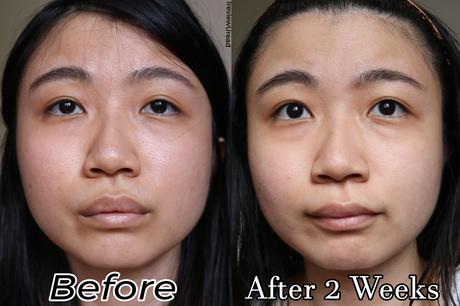 I've tried Face Republic Vita Line continuously for 14 days. Within the first few days, I was able to see my complexion changed. It became brighter. It was as if my face was the sun, radiating light to the world.
The dark areas around my lips were more even as well. Thanks to the addition of 3 kinds of different Hyaluronic Acid in its formula, my face did not feel dry when I spend the whole day in a dry air-conditioned room.
Face Republic Vita Glow Toning Cream & Vita Capsule Luminous Serum Review
Ignoring the severity of my eye luggages, the Face Republic Vita line is a great addition to my skincare routine. I was able to see the differences a few days in my 'experiment' and it was significant. My complexion did look brighter and my skin tone was more even.
You can get Face Republic Vita Glow Toning Cream and Vita Capsule Luminous Serum on Lazada