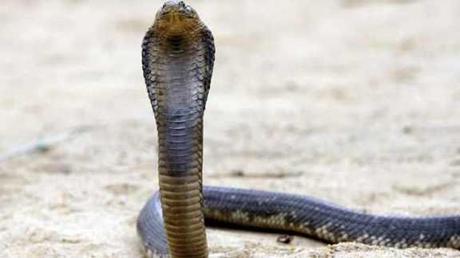 An Egyptian Cobra that escaped New York's Bronx Zoo has yet to be found but thanks to an unfathomable ability with Twitter we are able to find out where it has been.
The 20 inch venomous snake escaped the zoo on Friday and has been on a tourist mission ever since. Tweeting from @BronxZoosCobra it said "On top of the Empire State Building! All the people look like little mice down there. Delicious little mice."
The snake has since revealed that the animated film Madagascar was the inspiration behind its escape. On its tour of NYC it has also visited The High Line, The Natural History Museum and Ray's Pizza. It claims to be a big fan of Tina Fey but not so happy about Donald Trump or Wall Street.
Zoo officials are confident that the cobra's tour of the city is complete fiction and in fact the snake is hiding in a non-public area of the Reptile House, which has been closed until further notice.