Most brides and bridesmaids are overly concerned with their wedding dresses and their hair styles, and they really should, ideally because what you dress in must be well matched to bring out the entire bridal beauty. To make this dream a reality we have gathered the cream of the best ideas you can ever obtain being the selection of what top wedding hairstyle designers would honestly advise.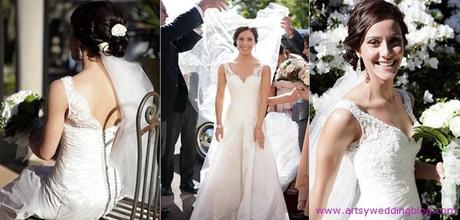 For those brides who are planning to wear a long veil the best thing to think about would have to be an amped up bun. Look your best and make even a simple veil extended in the back look more special. And it stands out to an amazing finish especially when accented with an ornamented chignon. What a great style to accompany an updo that rests on a lower nape! For a more personalized touch you can choose to add some flowers, and this is a look that you and your friends are definitely going to adore.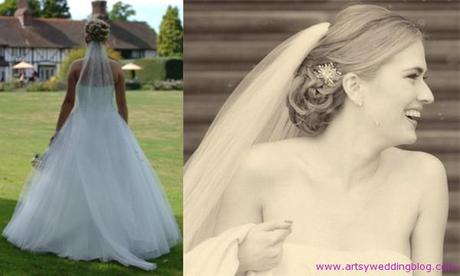 You can also plan to take a loose style and be a bit liberal with your flapper approach headpiece. The style that would work best with different variety of hair sizes would have to be low across the forehead stunners. And these would be the perfect choice for a decorated or a blustery wedding gown. This is also a great choice to go with a hair down especially for those who fancy in the long loose waves.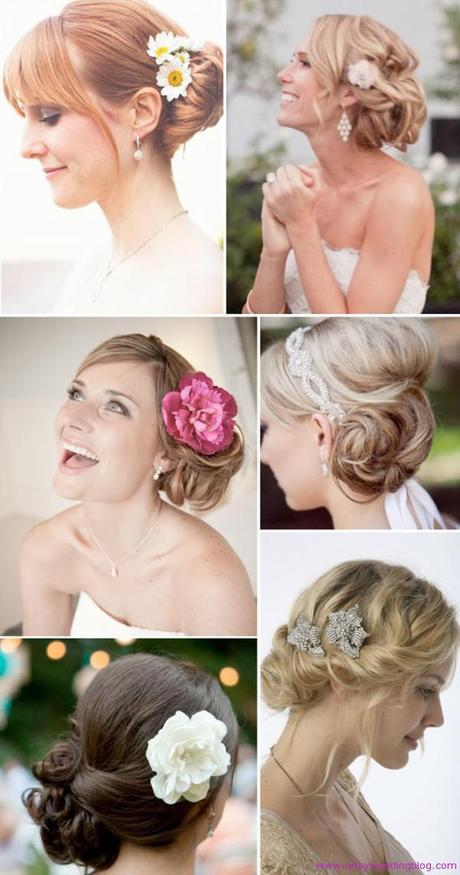 Another style you may like, and it is popular with many is a sleek bun or a low chignon for a bird cage veil. You can try out a number of styles with the bird's cage 50's inspired veils. But you've got to be careful not to wear your hair completely down with a bird's cage veil. Consider having a low off the center chignon to complement the veil and to bring out the intended proportionality.
Another awesome style you can try for your vintage wedding is a high impact fascinator. Such a classic head piece will give you that fascinating looks you have ever desired, especially in your wedding photos. The most preferred way to wear the pieces is by having your hair pushed back better done in a chignon placed at the back of your head. Alternatively you can choose to wear it loose towards one of the sides for a more flattering look.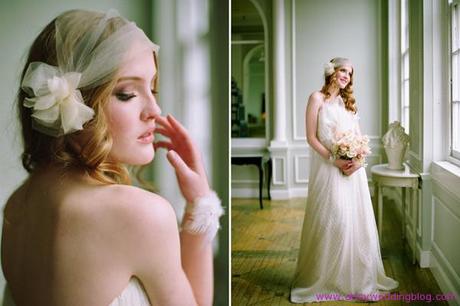 If you are the type of a person who fancies in short hair, you may have to try a shoulder grazing veil. This may also work perfectly well for someone with a bob cut. But for those who are inspired towards having that vintage look why not try to add some soft finger curls to cluster the beautiful looks all together?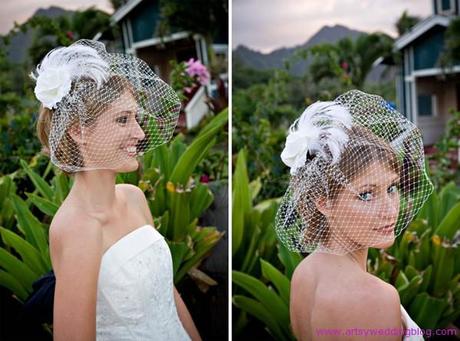 You may feel that you still want to maintain the proper bridal headpiece without having to lose the sexy feel. Well, go ahead and wear it down with your long wavy hair but wearing it with the curly waves underneath the veil will definitely work the magic for you. Your favorite hair smoother will add the pageantry to the already stunning look.