Brian hopes his Michael Jackson shrine will get him in the record books - Local - Stamford Mercury: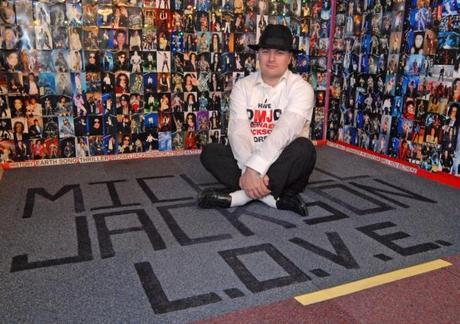 A MASSIVE Michael Jackson fan is hoping his collection of photographs of the superstar will propel him into the Guinness Book of World Records.




Brian Lee, 35, of Alpine Close, Oakham, has been a fan of Michael Jackson ever since he was three years old and the singer, who died in 2009 aged 50, has been a huge influence to him throughout his life.




Brian said: "My dad used to listen to the Jacksons when I was a baby and apparently every time it came on I used to bounce to it."




And his dance moves have not stopped since then. Brian is a Michael Jackson impersonator and has studied his dance moves and characteristics for hours on end.




As a pupil at the Vale of Catmose College he performed for pupils at the nearby primary schools.


This taps into the heart of obsession. Quite a number of people are smitten by the one-gloved, mighty morphing rock star.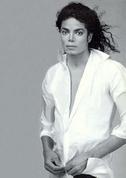 Cover of Michael Jackson


In a recent article in the New Yorker ("Higher, Faster, Madder" by Alec Wilkinson) looked at Guinness world record aspirants. The pursuit of world records is called Guinnessport. There's one chap who's got hundreds of records, 367 to be precise. No one else is even close. Ashrita Furman lives in Queens, New York City in pursuit of records year-round. If you go to Guinness online (which is a complete tease of a website, nice pix but no details or meaty information in there - gotta buy the book)  Furman has 124 listings of his stunts.