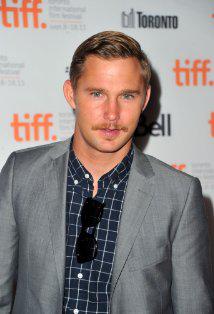 In last week's episode (5.02) Terry and Patrick talk about their Iraq War buddy Brian Eller, whom we will meet later on in the show in episode. The Eller character  is played by Brian Geraghty, best known for his performance on the Oscar winning movie The Hurt Locker.
I bet Brian Geraghty felt right at home on the True Blood set since he already has many friends there.
He starred in Open House with Anna Paquin and Stephen Moyer. Seven Days in Utopia with Deborah Ann Woll and Law & Order SVU with Chris Meloni. He surfed with Sam Trammell at the annual Surfrider Foundation Celebrity events.
It will be interesting to see what part his character on True Blood has played in the life of Terry Bellefleur.