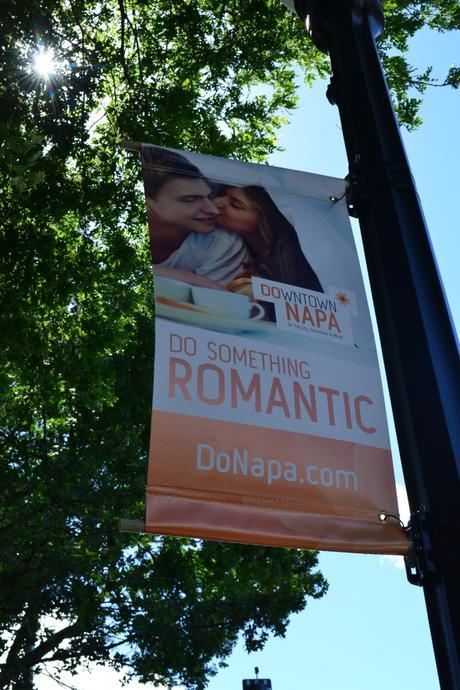 (This is part two of my travel piece about Napa Valley and San Francisco. To read part one, click here).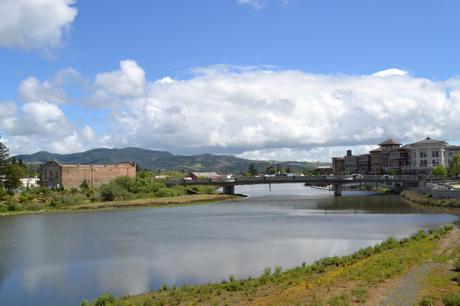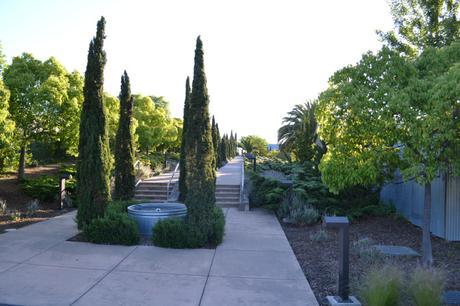 Besides the abundance of wineries, there are some picturesque towns that are definitely worthy of a visit. Napa was our first stop. Perched on the Napa River, the town offers adorable shopping, great restaurants, wine bars, and views worthy of your best camera. We ate at Bounty Hunter Wine Bar and Smokin' BBQ, a restaurant/bar that was highly recommended to us, and my husband touted that meal he downed in mere seconds was one of the best barbecue sandwiches he had ever eaten. Additionally, we sat at group tables, and we made friends with the couple next to us who were celebrating the husband's birthday. We ended up sharing appetizers, glasses of wine, and good conversation the whole time.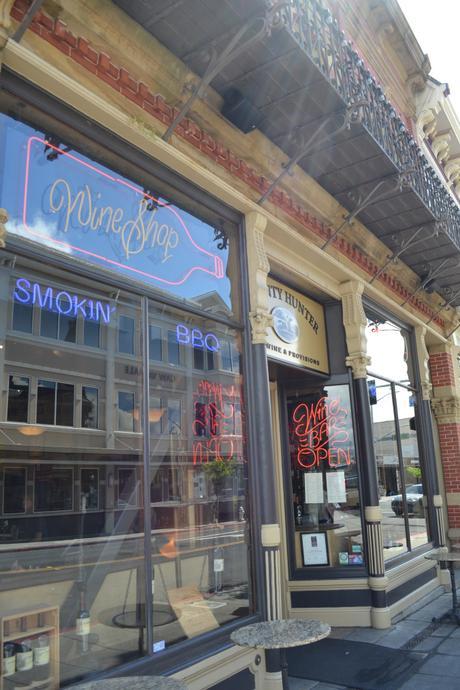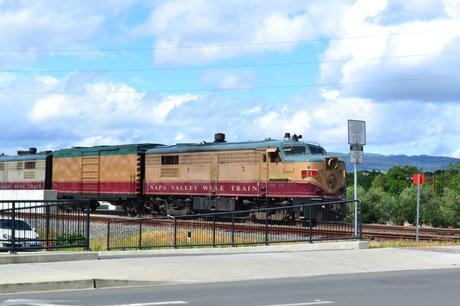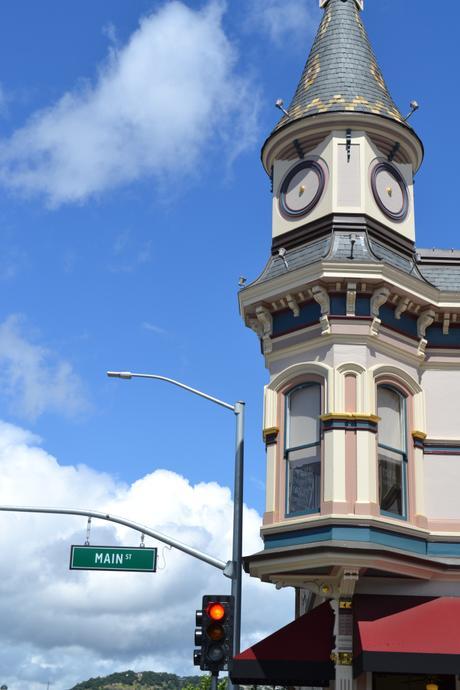 As we strolled, we took a walk across the Napa River and saw the
Napa Valley Wine Train
coming back from its day out. Noted as a restaurant on rails, this train takes passengers through the valley to enjoy a scenic tour while eating and drinking aboard. While we didn't get to enjoy this experience, it would be on my list of things to do at some point when we return to Napa Valley. The conductor stopped the train for its passengers to disembark (or maybe they had so much fun they stumbled off?), and chatted with us, proudly explaining the train's route and how reservations book up quickly.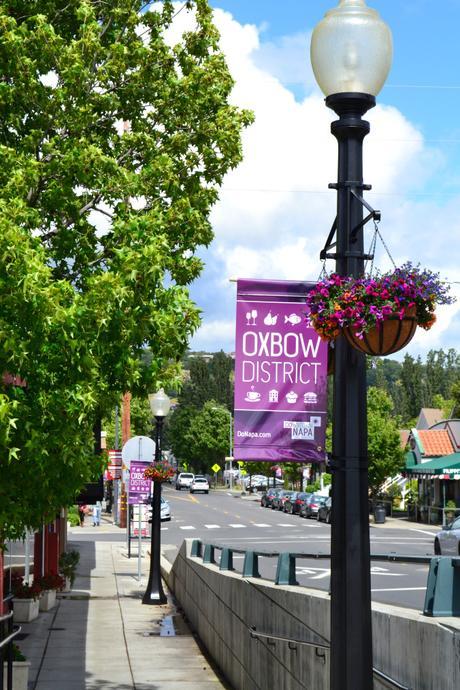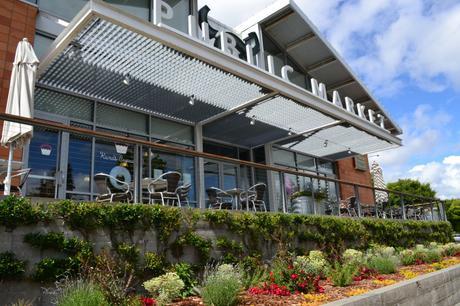 Across the river is the Oxbow Market area. It's worth the short walk into this small section of Napa. The
Oxbow Public Marke
t itself is clean and full of food and merchandise vendors. We bought a fresh loaf of bread that tasted exactly as it should—hard on the outside, soft on the inside. On the bridge, we took photos because we couldn't help but to just stop and look wherever we went. All around us, the views were stunning.
Yountville, a town north of Napa off 29, was our favorite. Nestled among the hills, Yountville is known as the "Culinary Capital of Napa Valley." I can certainly vouch for this slogan with regard to the restaurant Bottega, celebrity chef Michael Chiarello's goldmine in Yountville. As someone who is an America with Italian heritage (both of my parents are of Italian decent), and someone who has eaten her fair share of pasta here and in Italy, I am not stretching the truth when I tell you that the plate of pasta I savored at Bottega was probably the best pasta dish I have ever eaten. The homemade pasta combined with the delicate red sauce was outstanding. Also, the bread with olive oil was unlike any my husband and I have ever eaten—the olive oil dipping sauce was filled Parmesan cheese, along with fresh herbs, thrown in to make it even tastier. We asked for a second serving.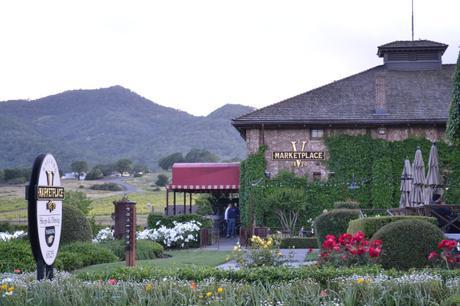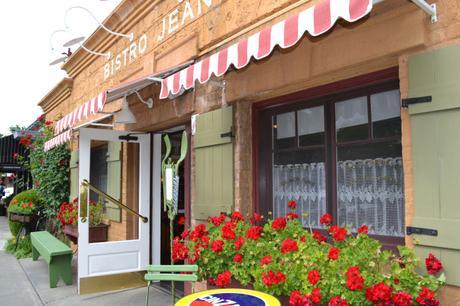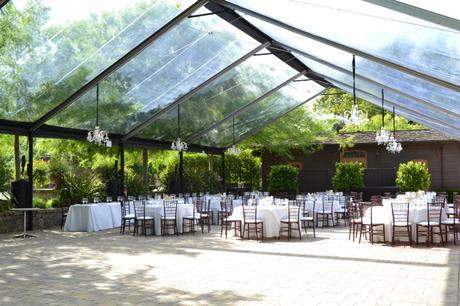 The streets of Yountville look as if they are staged from a film set. Window boxes full of vibrant flowers dress up the shops; vines grow against brick restaurant buildings to add character and charm; and little gardens—some decorated with art—grace this town and make it something to treasure.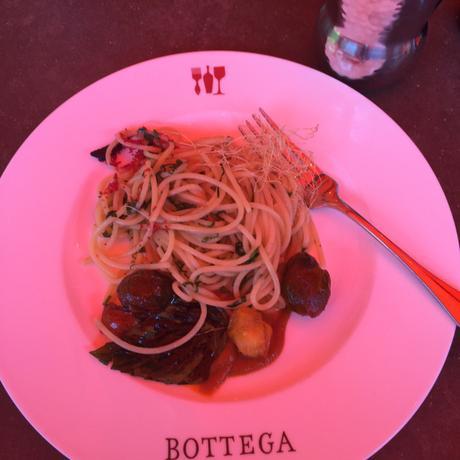 One afternoon, after exploring quite a bit of Napa Valley, we headed to
Sonoma Valley
, just over the ridge. It was my idea to venture over there and get a taste of it, only because—well, quite frankly—I wanted to be able to say I'd visited both places. We stopped in Sonoma at the square and walked around. Sonoma definitely has a different vibe than Napa Valley; it's a little more relaxed, and its look is completely different. Infused with almost a Mexican-meets-Western flair, this postcard town is adorable, but in a completely different way. When we asked a local if it's true whether there is a rivalry between Napa and Sonoma Valleys, he said there was, but that it is a very friendly rivalry, and they enjoy the laid-back competition between the two wine producing strongholds.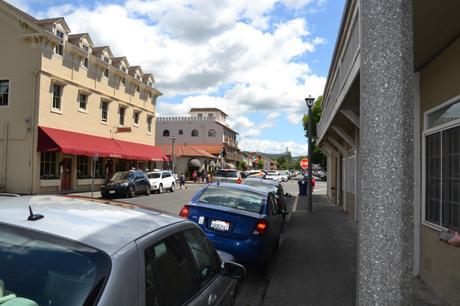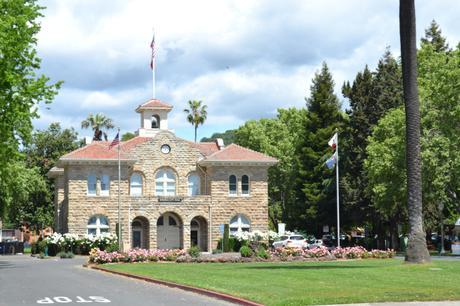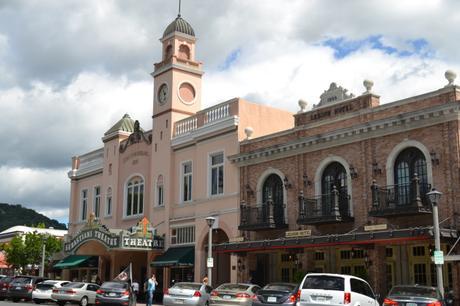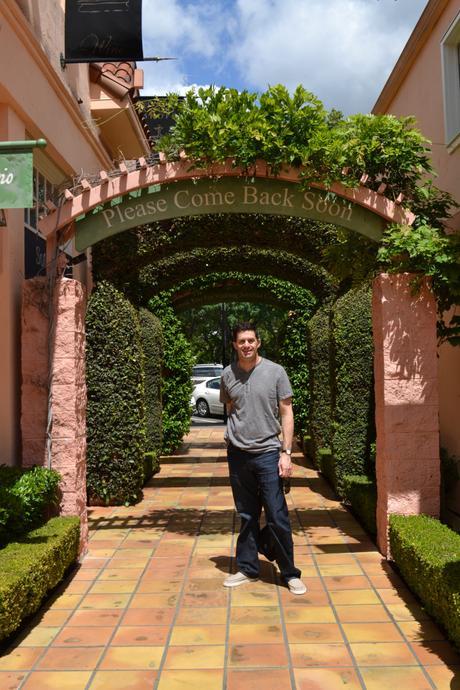 On Saturday night, we ate at
Farm Restaurant
, The Carneros Inn's own first-class restaurant. Both the Hilltop Restaurant (on the hill at the Carneros Inn overlooking the vineyards) where my husband and I ate outside for breakfast two mornings in a row, and Farm showcased great menus, including a pretty remarkable French toast for the morning taste buds and delicious scallops and friend green tomatoes to satisfy the palate in the evening. And, of course, there was a tremendous selection of the Valley's great wines from which to choose to go along with anything on the table.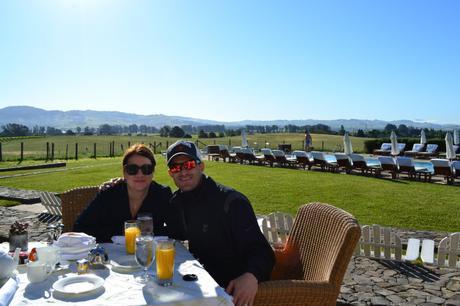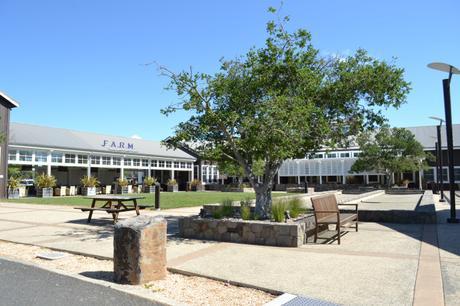 Truth be told, both my husband and I love to travel and experience new places, sights, and people, however, with teenage children, it's tough to get away by ourselves and go on a trip like this. In fact, it's a rarity. Luckily, we have loving grandparents who come in and save the day which allowed us the opportunity to get away. Our travel bucket list is filled with places we want to go and explore, and now, we can cross Napa Valley off of our list. However, this does not mean we do not want to return. In fact, it's a place I could see myself coming back to again and again, if only to just cleanse my lungs with that amazing sense of fresh air and power  down enough to allow me to be in the moment. In every essence, we truly did stop and smell the roses.