After a rocky summer following the premiere of Blackfish, the marine industry suffers another blow as a Georgia marine aquariums application for the transport of 18 wild-caught Beluga whales has been denied. This has provided hope in the eyes of many conservationists and animal rights activists worldwide.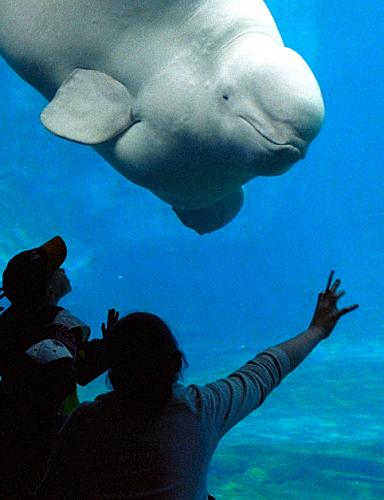 Photo courtesy of David Paul Ohmer
After the recent expose on SeaWorld with the world wide premiere of Blackfish, marine industries have been hit hard and for the first time in 20 years, a request for the import of wild caught Belugas had been sent in to the NOAA from an aquarium in Georgia. Now the NOAA has a history of granting applications such as these so in a surprise twist this application was denie
The reason they were denied was down to them being unable to prove that they wouldn't be taking over the amount of animals stated in the permit and five of the whales were deemed not independent enough and possibly still nursing from their mothers. The whales were apparently needed for education and research, but contradictory reports state that it was simply because captive breeding was not keeping up with the demand for the whales. Unfortunately this aquarium also does not have a good past record for the previous whales held in captivity, with three whales dying over the space of 3 years and recently a newborn beluga calf also sadly meeting the same fate.
These highly intelligent whales have been shown in past studies to live shortened lives in captivity with an average of 8 years old being the limit, which is half of what is expected in the wild. In a statement from Courtney Vail from the Whale and Dolphin Conservation Society it was stated that after 50 years of keeping Belugas in captivity they still have no sustainable population. It begs the questions as to whether it is worth having them in captivity at all. The Belugas that were the object of the application are currently being held in holding areas in Russia after being taken from the sea in between 2005 and 2011 which falls in line with other organisations moving cetaceans around the world to cover the fact they are caught from the wild. But the question remains what will become of these 18 captive animals next?
By Kelly Gibson
Find out more about marine conservation projects