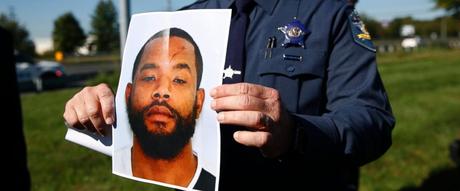 A shooting in Harford Country, Maryland has left 3 dead and two injured, CNN reports.
A gunman is on the loose after firing bullets at five people — killing three — at a Maryland business on Wednesday morning, authorities say.
Radee Labeeb Prince, 37, is believed to have shot five people at Advanced Granite Solutions at the Emmorton Business Park in Edgewood, roughly 30 miles northeast of Baltimore, Harford County Sheriff Jeffrey Gahler told reporters in a news conference. The five people shot are believed to be employees of the business, and the two injured were taken to a hospital Wednesday morning, Gahler said.