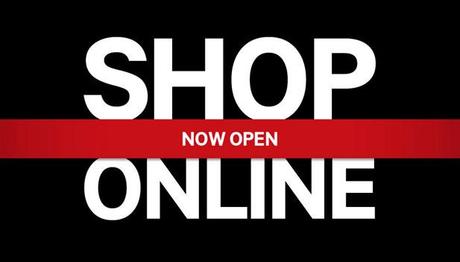 … because just what I need is another online shop to lush over.
NOT. 
It's truly the absolute last thing I need, especially when I am working on my addiction. Honestly, I now check the mail multiple times a day just to make sure my roommates won't see that I have another package. The clothes are hung up and hidden quickly.
I am currently loving/hating the fact that H&M now has online shopping. Love it because I hate shopping in that store (always a mess), hate it because there is so much cute shit on the site and I have a feeling my bank account is going to be in trouble.
Once the online shopping feature was avail, I immediately began filling up my online shopping cart (couldn't resist). See what I am loving, and most likely purchasing, below.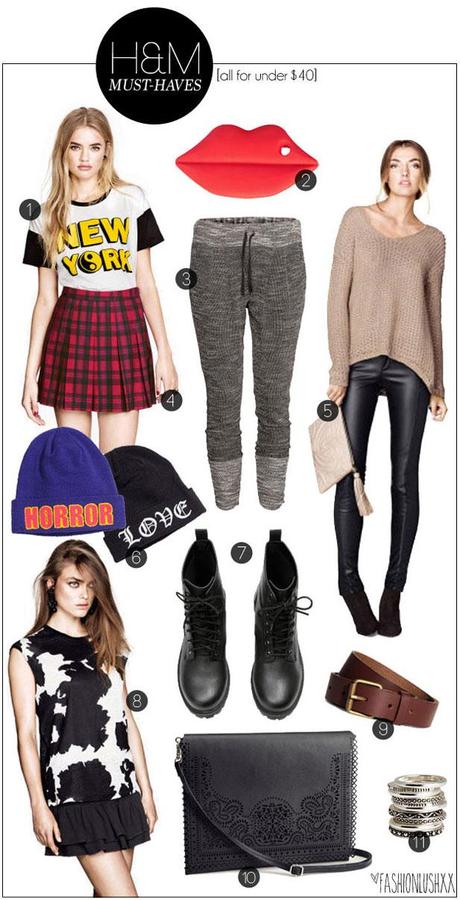 1. The nineties revival doesn't look like it's going anywhere anytime soon- and this New York Yin Yang tee is the perfect piece to channel your inner Kimmy Gibler/ Michelle Tanner/ Kelly Kapowski.
2. Please please please H&M, make this Lip iPhone case for the iPhone 5 (it's for the 4).
3. I am all about comfort and these fabbbb sweatpants need to be mine, stat. They are pretty much a spitting image of the uber expensive Rag & Bone ones.
4. Again with the nineties inspo, but this plaid pleated skirt is much more Cher or Dion from Clueless.
5. Every single girl, in my opinion, must own a great pair of leather pants, and for the price- these black leather babes will do quite nicely.
6. My beanie collection is quite large, but there is always room for more. Lately, I am all about ones with fun words, the perfect way to add a little edgy flair to your look.
7. I am loving how these black combat boots look like a less-chunky version of Doc Martens. I recently tried on a pair, and they are seriously as stiff as a board. Not comfy.
8. This cow print tee is like a grown up version of the furry cow print skirt I wore to my Bat Mitzvah, and I am in love. I hope this animal tee is coming back into the fashion game.
9. People sometimes forget about belts, but it's a great way to finish off an outfit. Throw on some jean shorts, a thick brown belt, cute sneaks or boots, a loose white tee, and a flannel around the waist. Simple, comfy & cute- just how I like it.
10. Laser clutch leather is the chic new trend, and this laser cut clutch is a great starting point.
11. My motto: never enough rings. That's why I like to buy them when they come in a set (such as this 10 pack of silver rings), this way you can stack/ mix em up with other rings/ or wear them by themselves. The options are endless.
HAPPY FRIDAY babes.