Food Fridays:
Opening the fringe this morning, I found there was no milk. Half-asleep and pretty-peeved, I was able to make a mess pouring juice, so I reached for the paper towel supply that also seemed to have diminished. It was only when I went to clean my daughter's diaper and had no wipes left that I knew someone was trying to tell me something. 
We were out of groceries. #crappymom alert
Yep, mama needed to go to the store, but all the other stuff (like my leaking ceiling from my clogged A/C and the never-ending ring on my phone today) was making it hard to just stop the madness and take an hour to hit the grocery store. 
If only I had someone to do that (and no, I don't mean my husband.)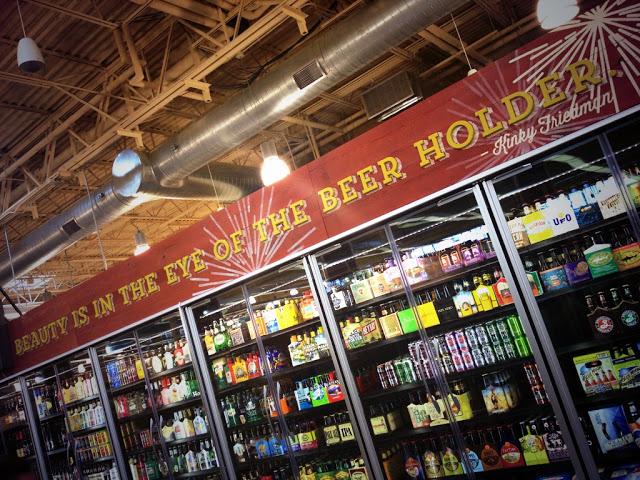 And like a little fairy, I found out that the Whole Foods Addison that was opening this TUESDAY, JULY 16 totally has a personal concierge. Yes, someone who will do my shopping for me...but that's not all folks.
They'll shop while I drink a beer at the bar or coffee (depending if I need an upper or downer with my day.) That's amazeballs. 
Hold on. There's more. 
Your first shop is free. So at least one time you can come in and get someone else to do the work. Awesomesauce.
So how do you get in on the Whole Foods Addison fun? 
Sneak Peek, June 12:
While they are still finishing up on the place, they are inviting everyone - yep, you, me, and all of Dallas, to come on by - have a drink, eat some food, listen to some music and take a look at their "COMMUTER STORE." (And since Addison technically only has about 15,000 residents, then most of us are considered commuters.) 
Opening Day, July 16:
What's also awesome? They are giving away 100 gift cards to the first 100 people who show up to "break bread" with them on Tuesday. See, Whole Foods doesn't do ribbon cuttings. Nope, they break bread as a community. And pass out gift cards from $5-$250? 
THEN - all 1% of profits that day go to Addison's own WaterTower Theatre, who will be putting on a performance from their latest show, XANADU (yes, the disco, roller-skating-Olivia-Newton-John-one.) 
More awesomeness.
However, the coolness didn't stop there. Nope, they just keep dishing it out with 550 cheeses, a "squeeze and grind" coffee and juice bar," Korean BBQ, "flying bananas," and lots of beer and wine to choose from. 
Like Kinky said, "Beauty is in the eye of the beer holder." 
And I think Whole Foods Addison is beautiful.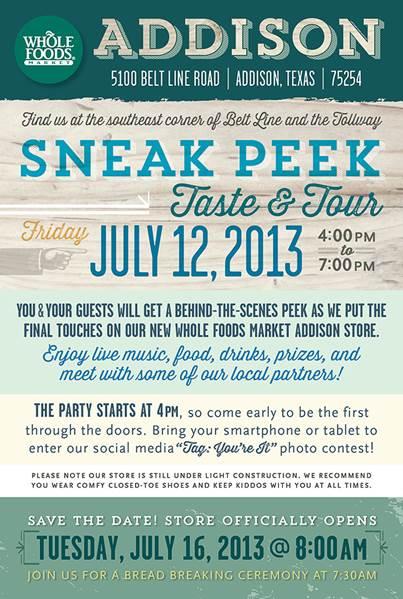 See you there folks! 
I'll be the one on the bar stool - grocery shopping.