An Introduction to my "Personal and Cultural History of Opera, Popular Music, Soccer, Musical Theater and the Cinema in the Land of Carnival and Samba"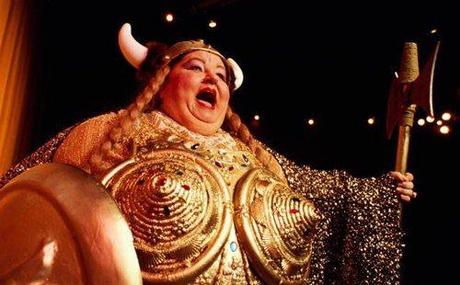 "Ho-yo-to-ho!" Brazil's Fat Lady Sings (clatl.com)
A Preface to Life
Life is simply not worth living if one is insufficiently challenged or inspired by it. My stories were inspired by several themes in my life, the main one being the dramatic and forever fluctuating fortunes of Brazil's operatic Fat Lady, a subject not so normally written about even in my former home country.
Innocently enough, this all came about not as a weighty historical tome, but as a series of challenges (to myself, mostly) in the form of freelance articles first published online at an unprepossessing Internet Website.
Why challenging? Because, as it quickly became apparent, a great deal of my time and effort would have to be spent on the tedious task of researching, studying, analyzing, and dissecting the subject beforehand. That's fair enough. But while this is a regular, everyday part of most professional and amateur writing, it proved especially daunting where this topic was concerned, due in large part to its having been written almost exclusively in the United States and not in Brazil, as one might have expected.
Nevertheless, as these pieces began to expand and coalesce into a more or less sequential retelling of the history of opera in Brazil, I decided at that point to push the rough outline along by adding a few tidbits and side-trips to the other under-explored regions of Brazilian culture, namely those of popular music and the worlds of professional soccer, musical theater, and the once derided Brazilian cinema.
But how, one might ask, could these diverse areas possibly have anything to do with the tantalizingly horned grande dame of the operatic stage? After all, in America (at any rate) movies are movies, sporting events are sporting events, and popular- and classical-music programs are, well, popular- and classical-music programs — and never the in-betweens shall meet. This has been the time-tested pattern for any number of years now.
Yet, as a native-born Brazilian with a mere smidgeon of curiosity about his origin and roots, and an in-bred concern about these self-same subjects — tossed in, like so much salad, with recollections of how Carnival, pop music, soccer, and the stage and screen all seemed to blend together into one big kettle of black bean stew — in the back of my mind never did I feel that these interdependent activities should be completely divorced from one another, not by any means. Which all leads directly into the other all-embracing theme of my work: the interconnection and identification of individuals with country and subject matter.
Perhaps the early influence of my father Annibal, who had an enormous and nearly encyclopedic knowledge of all these vast topics, was of primary importance to me in my quest for some illumination through the sometimes-murky cultural waters that Brazil appeared to bask in. Perhaps, too, my own personal life experiences would lead me to the fundamental conclusion that, in essence, we are all dealing with the same, basic ingredient: and that is, popular entertainment.
This is not to say that "popular" is to be equated with "mass" entertainment, although, in theory, there are many overlapping elements common to both terms. In this instance, popular entertainment can come to denote multiple or myriad diversions that are, by their very nature, both pleasant and appealing to most sensible human beings, irrespective of their class, color or economic station in life.
Staying with this theme, I can remember a time in Brazil's not-too-distant past when highbrow entertainment would freely associate with its lower-browed brethren, and at any number of public gathering places. Older readers in the U.S. may recall, too, that classical music was, at one point in its history, often referred to as "that longhair stuff," and by no less an accepted authority than America's own favorite cartoon character, Bugs Bunny — accepted, that is, until the advent of the swinging sixties and early seventies, when the hippie lifestyle and counterculture movements all but wiped those precious perceptions off the map of our subconscious.
Remember the Titans
On another, more personal level, nothing could ever wipe from my subconscious the memory of such life-altering events as: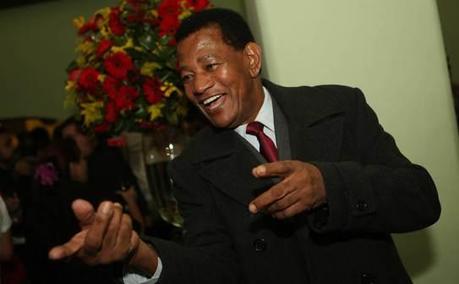 Pop singer Jair Rodrigues
– listening to an EP, or "extended play," of the ever-smiling, always joyful São Paulo-born pop stylist Jair Rodrigues, performing his biggest hit, "Deixe isso pra lá" ("Leave that alone"), from 1965, with its rhythmic, over-and-under hand movements — a possible prototype for today's ubiquitous hip-hop and rap music, no less;
– remembering the time my sixth-grade teacher, Mr. Lawrence Bresner, quite innocently asked one of his students (i.e., me) how to pronounce the exotic-sounding name of Astrud Gilberto ("Why, Astrud Gilberto," I responded); he then went on to mention a top-ten tune of the period, "The Girl from Ipanema," written by a young musician called Jobim ("Joe Beem?"), while, in the same breath, extol the virtues of the Academy Award-winning film Black Orpheus; at the time, I had no idea who these two individuals were, or even where — or what — Ipanema or Black Orpheus could be;
– seeing the fabulous soccer star Edson Arantes do Nascimento, or, as he was more commonly known in the sports world, O Rei Pelé, the "King" of the soccer field — live and in person — appearing with his home team, Santos, at the nearly dilapidated Downing Stadium on New York's Randall's Island, back in the mid-1960s;
– getting drenched to the bone, along with my father, brother, uncles, and cousins (and everyone else who was there, for that matter), at my very first Corinthians soccer match in July 1971; the team, an old family favorite, won the game by some ridiculous, lopsided score not even the record books could keep track of;
– hearing future Bahian singing star Simone (née Simone Bittencourt de Oliveira) become an overnight sensation — and before our very eyes — at Madison Square Garden's Felt Forum in the summer of 1974, years before her recording of Chico Buarque's song, "O que será," from the film Dona Flor and Her Two Husbands, reached the top of the worldwide charts; along with my initial exposure to the martial art/dance form known as capoeira;
– experiencing my very first — and quite possibly last — Carnival dance party inside the huge Corinthians sports complex, in February 1979, situated in the upscale neighborhood of Tatuapé in São Paulo; and, as a result, becoming the unlucky recipient of the worst damned headache I've ever had the misfortune to receive after four (or was it five?) non-stop hours of constant drum-pounding and samba-line strutting;
– finding a complete recording of Carlos Gomes' most famous opera, Il Guarany, at some out-of-the-way spot in the old downtown district of the city back in 1985; a monophonic long-play in near-sterling condition, it featured a cast of Brazilian no-name singers, warbling away in what I thought was fairly decent Italian; the most striking thing about the album was its total lack of a libretto or program notes, which my father never stopped pestering me about; 
– catching the amazingly talented pequeno gigante ("little giant"), the actor, singer, comedian, and popular entertainer Grande Otelo (born Sebastião Bernardes de Sousa Prata in the state of Minas Gerais) — so often described as a dynamic, pint-sized version of Sammy Davis Jr. (as if such a thing were possible) — at the Scala Nightclub in Rio de Janeiro, during my July 1987 honeymoon trip; the same Grande Otelo who once caught the discerning eye of maverick filmmaker Orson Welles in his unfinished epic, It's All True;
– having lived, from 1996 to 2001, in the "concrete jungle" of São Paulo, population 15 million (and climbing), during the latter half of the Clinton presidency, and getting to know a longtime friend of my wife's family, Oswaldo Lucchesi; an ex-employee of Banco do Brasil, the late Mr. Lucchesi spent the initial part of his banking career in the wilds of Manaus, near the mouth of the Amazon River, where he witnessed the filming of the jungle adventure Fitzcarraldo, which featured Grande Otelo in a supporting role;
– making the acquaintance of my next-door neighbor: former Broadway dancer, painter, sculptor, and art instructor Jon Kovach, who upon hearing that my wife and I were Brazilian-born proudly related the jaw-dropping anecdote of how he once danced the night away with the incomparable Carmen Miranda and her sister, Aurora, at the Roxy Club in Manhattan during the late 1940s; and
– placing a late afternoon telephone call, in September 2010, to Susana Moraes, the eldest daughter of legendary poet, playwright, songwriter, and performer Vinicius de Moraes, and speaking with her about her father's play Orfeu da Conceição, the film Black Orpheus, his partnership with Tom Jobim, our respective parents, and the marvelous times in which they lived.
I lost count of the number of individuals I've come in close contact with throughout the years as a result of my pieces. But these and other noteworthy ventures aside, I sincerely feel that this literary effort of mine has, to no small extent, brought these seemingly disparate elements together into one engaging and, it is my wish, perfectly lucid anthology for laypeople interested in or curious about Brazilian classical and popular culture.
Bound for Glory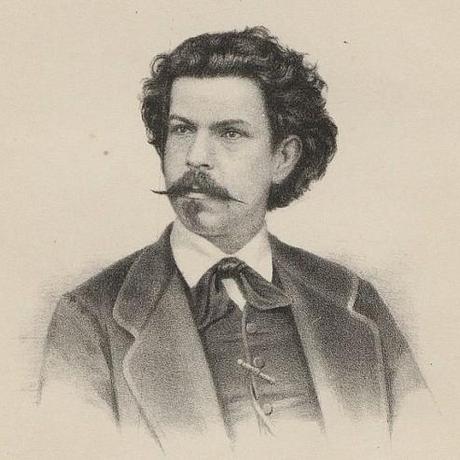 Composer Carlos Gomes (www.classicalm.com)
Examples of artistic eclecticism abound throughout: from native-born artists studying opera abroad (Carlos Gomes), to classically-trained conductors writing their own film scores (John Neschling); from avant-garde directors experimenting with cutting-edge theater pieces (Gerald Thomas), to American jazz-pop vocalists composing songs dedicated to Brazilian masters (Michael Franks); from soccer players and pop stars moonlighting as movie actors (Breno Mello, Toni Garrido), to opera singers dressing up as their favorite Carnival participants (Bidu Sayao); and many, many more.
This is what the vibrant and colorful body of individuals that make up the multifaceted and multiracial society of Brazil can do to those who dearly love its culture so. And, indeed, diversity is what the country and the Brazilian people are ultimately all about and what I aspired to recreate with my writing.
As a consequence of these facts, I have scrupulously tried to recapture the flavor of these various events. As any author can tell you, reinvigorating the past in print, especially if one was not there to experience it, is a supreme challenge to one's abilities. One must rely almost entirely on the accounts of others, or, at best, on those whose research has succeeded in bringing these past occurrences to vivid life.
That being said, I have attempted to personalize my stories whenever and wherever possible, in the expectation that by doing so one can extract a good deal of useful information from them, which will allow the reader to identify more closely with the situations described therein, as they surely have for me. To be precise, establishing and maintaining a Brazilian identity in the face of rampant globalization and growing multiculturalism is at the heart of everything I write.
What qualifies me for such a momentous assignment? Besides a lifetime of living and working in the United States and Brazil as a Brazilian-born American married to a native paulistana (a resident of São Paulo) — which has been of tremendous import to me in augmenting my own, sometimes myopic view of things — I basically grew up with these topics. In addition to having taken part in, appreciated, and studied all these various aspects in depth, I have paid particular attention to those that have piqued my interest the most.
As examples, I cite my participation in Fordham University's Film Club presentations, as well as having been enrolled at that school's Rose Hill Campus as a student of art history, theology, philosophy, modern and medieval history; my work as a consultant and transcriber of movies, films, television programs, and miniseries for the Home Box Office (HBO) Network of Brazil; my 40+ years as an active eyewitness to a fabulous assortment of classical, operatic, athletic, and/or cinematic endeavors at the Metropolitan Opera House, the New York City Opera, Carnegie Hall, Avery Fisher Hall, Town Hall, the City Center, Loew's Astor Plaza, Radio City Music Hall, Madison Square Garden and the Felt Forum, the Village Vanguard, the Ziegfeld Theatre, Giants Stadium, Yankee Stadium, Shea Stadium, et al. As such, I find myself uniquely blessed in attesting to the views and opinions put forth in these texts.
What might also have spurred me on to complete this worthwhile writing project was the anticipation of Brazil's hosting the 2014 World Cup Soccer tournament,* along with the Summer Olympic Games in 2016, the first time any South American country has been accorded that prestigious honor. A look into this wide swath of Brazilian culture, I thought, would go a long way toward providing some needed background for people whose first exposure to the country these events would undoubtedly be.
Finally, the Fat Lady's story could never have been told, let alone finished, printed, and published in any form whatsoever, without one indispensable ingredient: passion. I once told an artist friend of mine, when asked, "What is it that's missing from my work?" Without pause I answered: "Passion." If an artist's work lacks passion, then it is worthless, empty, like blank spaces on a slate. Without passion for what one does, there can be no "life" as we know it.
(End of Part One)
Copyright © 2013 by Josmar F. Lopes
---
*The last time the World Cup took place there, at the Maracanã Stadium in Rio de Janeiro back in 1950, the Brazilian national team suffered a humiliating 2-1 defeat to Uruguay in the final matchup.