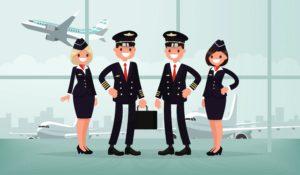 As one of his last acts as president, Michel Temer signed an amendment to Law No. 7,565/86 of the Brazilian Aeronautical Code. The amendment lifts long-standing restrictions on foreign participation in Brazilian airlines. Previously, the cap was 20 percent. The amendment now allows foreigners to hold up to 100 percent of an airline's voting stock.
The change will cause a significant shift for national airlines. According to Reuters, Gol Linhas Aéreas Inteligentes has reported that it is evaluating options that could "enhance value-creation for company shareholders by allowing non-Brazilian control of Gol." Delta Airlines owns 10 percent of Gol while United Continental Holdings owns 8 percent of Azul, a rival national airline.
There was speculation that the change was aimed at easing pressure on Avianca, one of Brazil's largest airlines, which recently filed for bankruptcy. As with many large companies since Brazil's financial crisis began in 2016, Avianca has struggled to stay afloat and has accrued $144.6 million in debt.
The revised law, which lifts the restrictions on foreign participation, together with the 2018 Open Skies law, which expands routes between the U.S. and Brazil, is predicted to increase routes, improve infrastructure with the injection of foreign investment and reduce costs to passengers.
According to Eliseu Padilha, President Temer's Chief of Staff, the change "solves one of the main problems of Brazilian aviation, which is the source of funding for aviation companies. With this, we have the opportunity to have the participation of foreign capital in the financing, regardless of its origin."
Besides benefitting existing airlines, the law may also stimulate the emergence of new airlines and enhance the tourism industry by increasing routes and reducing costs. According to the former Minister of Tourism, Vinicius Lummertz, the amendment will "promote the opening of new routes, the creation of new flights, the reactivation of airports and the reduction of the price of tickets for the traveler, because it deconcentrates and encourages the growth of the market."
The change is just one more way that Brazil is opening itself up to foreign investment.